BMW Germany's last internal combustion engine rolls off the assembly line
---
Recently, the last internal combustion engine produced by BMW in Munich, Germany, officially rolled off the assembly line, is a V8 engine. In the future, the plant will be upgraded and converted into an electric vehicle production base.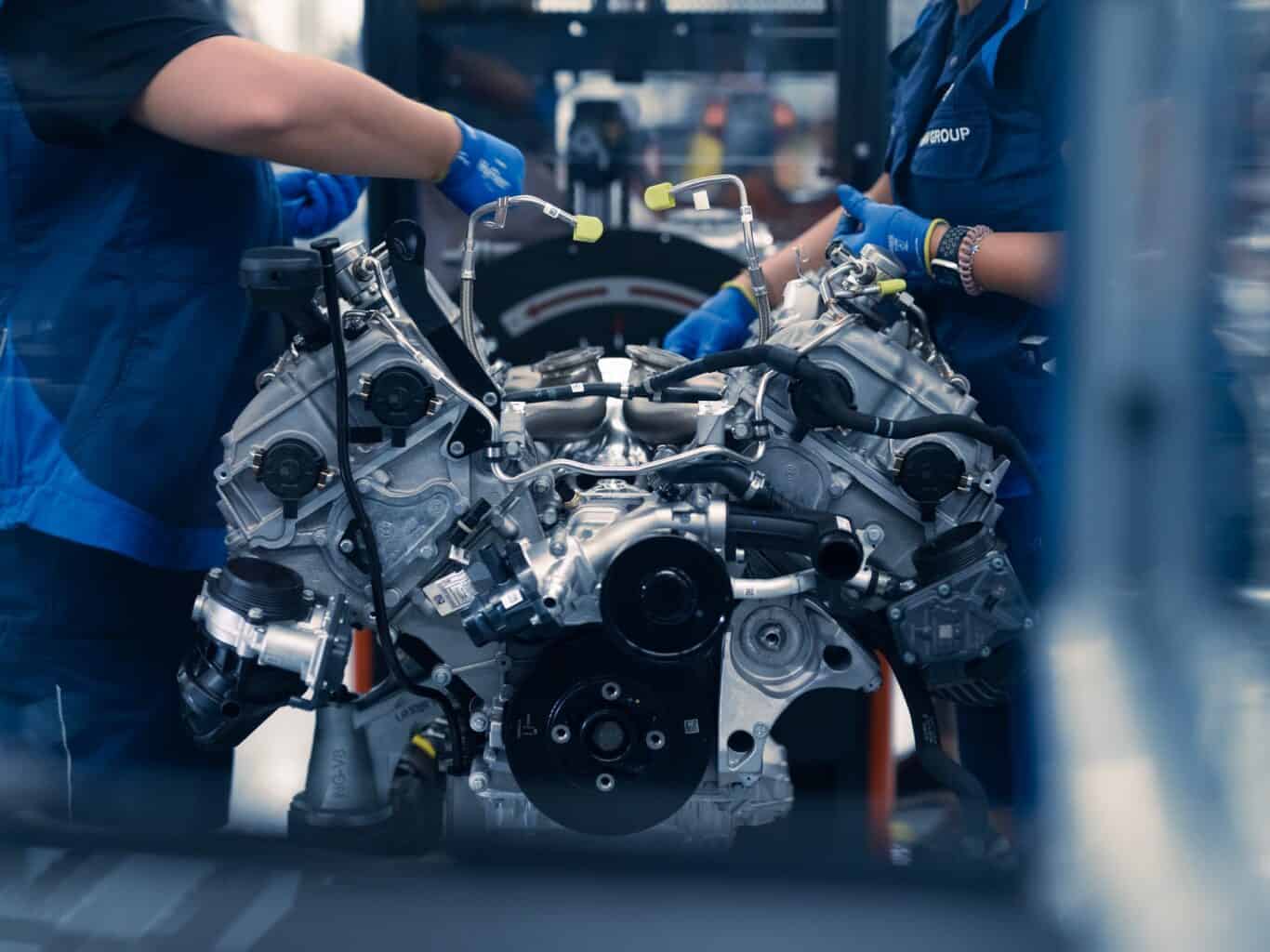 "It is appropriate for BMW to use the Munich plant for the production of electric vehicles. For more than 100 years, Munich has been BMW's headquarters and main factory, as well as the brand's most important and visible factory. That should propel the company into the future." The Drive commented.
Does this mean the end of BMW's internal combustion engine era? That's not true. In fact, the news didn't come as much of a surprise to workers at the Munich plant. As early as 2020, BMW announced that it would transfer the production of internal combustion engines at its Munich plant to factories in Austria and the United Kingdom, while the plant was converted to an electric vehicle factory, and BMW also invested 400 million euros for this purpose. Recently, BMW Group board member in charge of human resources, Ica Horstermaier, told foreign media that 1,200 skilled workers engaged in the manufacture of internal combustion engines at the Munich plant have been retrained to take up new roles within the company.
According to the plan, the BMW Steyr plant in Austria will continue to produce V8 engines code-named N63 and S63. Some models, including non-BMW cars, use both engines. In addition, the Hamhall plant in the UK is currently the only production site for BMW's new S68 high-performance V8 engine and all N74 V12 engines.
Now, with the end of internal combustion engine production, BMW Munich plant will be completely transformed into an electric vehicle production base. In fact, as early as October 2021, the plant started production of the i4 pure electric coupe, and will produce the all-new BMW i3 (codenamed NA0) from 2025. Later, the NA1 3-series station wagon and the new BMW i4 will join the production line in Munich.
BMW has invested heavily in electric vehicles. Not long ago, BMW announced that it will invest 100 million euros in a new battery test center at its factory in Wexsdorf, Germany, for testing high-voltage batteries and other electric drive components, which is expected to be operational as early as mid-2024.
In terms of results, in the third quarter of this year, the BMW Group sold about 620,000 vehicles worldwide. Among them, BMW and MINI brand pure electric vehicle sales were 93,931, up 79.6% year-on-year, and accounted for 15% of the total sales. If you look at the BMW brand alone, its pure electric vehicle sales surged 100.3% year on year. "As can be seen from the sales of pure electric vehicles, our pure electric products in particular benefited from the high global demand." Peter Norda, BMW Group board member responsible for customers, brands and sales.
Especially in the Chinese market, from January to September this year, BMW Group sold 69,603 pure electric vehicles in China, an increase of 232%. BMW has long attached great importance to the Chinese market, and after the European Union launched an anti-subsidy investigation into Chinese-made electric cars, BMW was also affected by the request to provide information about the iX3 produced in its Chinese factories and exported. BMW has consistently opposed the anti-subsidy investigation, and its chief financial officer, Walter Myrtel, has expressed concern that China could take retaliatory measures against European carmakers.
At the same time, North America is also the future of BMW to increase the market. In October, BMW North America and Rolls-Royce North America announced that owners of BMW, MINI and Rolls-Royce pure electric vehicles using the Combined Charging System (CCS) in the United States and Canada will be able to charge them at designated Tesla Superchargers starting in early 2025. As part of the agreement, the BMW Group will also adopt Tesla's North American Charging Standard (NACS) for its new all-electric vehicles in the United States and Canada starting in 2025. In addition, BMW of North America said today that it will expand the coverage of its electric vehicle charging service ChargeForward in the United States, aiming to cover 48 states to further increase its presence in the electric mobility sector.
It's also worth noting that despite massive investments in electric vehicles, BMW hasn't given up on internal combustion engines. The company said it aims to still have 50% of its sales with internal combustion engines by 2030.
Originally published by China Automotive News Network, November 21, 2023