Following Tesla, European and American electric car companies started a price war
---
With the slowdown in demand for electric vehicles in Europe and the United States, many car companies tend to provide cheaper electric vehicles to stimulate demand and compete for the market. Tesla plans to produce new models priced below 25,000 euros at its Berlin factory in Germany. Reinhard Fischer, senior vice president and head of strategy at Volkswagen Group of America, said the company plans to launch an electric car priced below $35,000 in the United States in the next three to four years.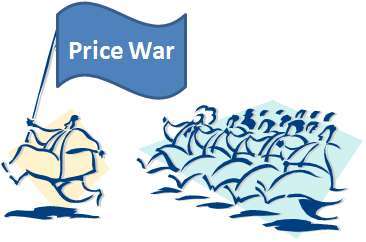 Target parity market
According to Reuters, Musk recently visited its factory in Berlin, Germany, and people familiar with the matter said that during the visit to the Berlin factory, Musk said that the factory will produce electric cars under 25,000 euros. It is understood that Musk has promised that after the Berlin factory in Germany is planned to expand next year, Tesla will produce the next generation of new electric vehicles here.
It is worth noting that in the recent earnings conference, Musk proposed that Tesla will launch a new model that is "close to the people and practical" in 2025. The new car, tentatively called Model 2, will be built on a new platform, and the production speed of the new car will be increased again. The move shows Tesla's determination to expand its market share. In Europe and the United States, the 25,000 euro price point of electric car demand potential is large, so that Tesla can further consolidate its position in the market and put pressure on other competitors.
Volkswagen, for its part, intends to go further in North America. Fischer told an industry conference that the Volkswagen Group plans to build electric cars in the United States or Mexico that sell for less than $35,000. Alternative production locations include Volkswagen's plant in Chattanooga, Tennessee, and Puebla, Mexico, as well as a planned new assembly plant in South Carolina for VW's Scout sub-brand. Vw is already producing the ID.4 all-electric SUV at its Chattanooga plant, which starts at about $39,000.
At the same time, the Volkswagen Group is also considering producing the battery packs used in the affordable electric car in North America, which would make it eligible for subsidies under the US Inflation Reduction Act (IRA). The Volkswagen Group has revealed plans to produce batteries in Canada for its current and future electric vehicles in North America. "We are not scaling back our plans for electric vehicles in the U.S. market," Fisher said.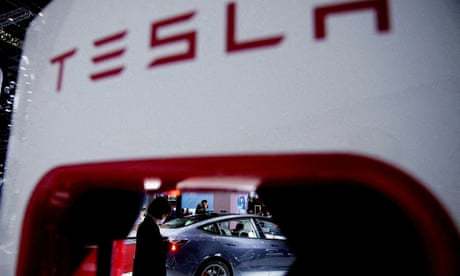 Price "inwinding" intensified
Tesla, Volkswagen and other car companies plan to launch affordable electric models in order to stimulate market demand. In the United States, for example, according to the data service provider and credit bureau Experian recently released data, the first three quarters of this year, the United States electric vehicle sales increased by 61%, reaching 853,000 units, the year is expected to break through one million; Market share rose to 7.4% from 5.2% in the same period last year. The above data is indeed very strong, but it is worth noting that in January this year, the market share of electric vehicles in the United States has reached 7.1%, and the growth rate of the subsequent market share is not fast. In contrast, the market share of electric vehicles in the United States rose from 3.1% in 2021 to 5.6% in 2022, stimulating many car companies to increase production capacity.
Cox Automotive Consulting recently warned that "most analysts expect a flood of new electric vehicles to hit the market over the next three years, with the number of products on the market likely to double by 2027." Recently, product availability has grown exponentially, while consumer acceptance has grown in a more linear manner."
The high price of electric vehicles, coupled with high interest rates, is the main factor deterring consumers in Europe and the United States from buying electric vehicles. According to JATO Dynamics, the average retail price of an electric car in Europe in the first half of 2023 was more than 65,000 euros, while in China it was just over 31,000 euros. Among them, BYD Dolphin and Yuan Plus series models in the Chinese market have repeatedly hit record sales, and these two cars are priced at 20,000 euros or about $20,000.
In the US electric vehicle market, GM's Chevrolet became the second best-selling brand after Tesla in the first three quarters of this year, and sales were almost all from the affordable Bolt EV and Bolt EUV, especially the former starting price of only about $27,000. The car's popularity also highlights consumers' preference for affordable electric models.
This is also an important reason for Tesla's price reduction. Since the beginning of this year, Tesla's price reduction frenzy has swept the world, and the price has been adjusted many times in China, the United States, Europe and other countries and regions, involving best-selling models such as Model 3 and Model Y. Musk previously responded to the price cut by saying that large-scale demand is limited by consumption power, many people have demand but cannot afford it, and only price cuts can meet demand.
Due to Tesla's market dominance, its price reduction strategy has brought greater pressure to other car companies, and many car companies can only follow up in order to maintain market share. Earlier this year, Ford cut the price of the Mustang Mach-E SUV by an average of $4,500. In July, Ford cut the price of various versions of its all-electric pickup, the F-150 Lightning, by $6,000 to $10,000. In October, Fisco cut the price of its all-new Ocean Extreme SUV by $7,500. Recently, the US electric vehicle startup Lucid announced that the price of the Air series luxury sedan will be reduced by up to $10,000, and the activity will continue until November 30. In addition, Ford, Hyundai and other automakers are offering cash discounts of up to $7,500 on some models on top of federal tax credits. The Volkswagen brand officially launched the ID.4 rental car purchase program with no down payment.
Many auto executives and dealers say discounts and price cuts are necessary because buyers have become less willing to pay a premium for electric vehicles. A Kelley Blue Book report shows that the electric vehicle price war has forced companies to prioritize sales over profits and helped drive the average selling price of an electric vehicle in the U.S. to $50,683 in September, down more than a fifth from $65,000 in the same month last year and down from $52,212 in August.
But that doesn't seem to be enough. "Over the past year or so, even though the price of many electric vehicles has come down, it's actually become a bigger issue," noted Guidehouse Insights analyst Sam Abousamid. Under the terms of the IRA, fewer models are eligible for the full electric vehicle tax credit, and interest rates on car loans are getting higher. That makes it harder for electric vehicles to reach mainstream consumers, said Michelle Krebs, an analyst at Cox Automotive Consulting.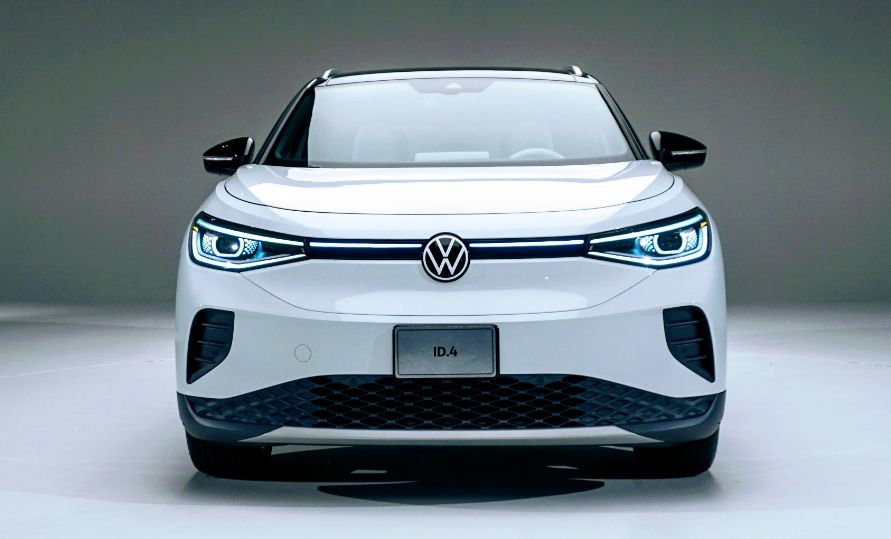 Car companies' profits have been hit
For consumers, the price reduction is a good thing, helping to narrow the price gap between electric vehicles and conventional fuel vehicles. But it is also a sign that the once-hot electric vehicle market is losing traction and that automakers are sacrificing profit margins to boost sales, with negative consequences for their long-term financial health.
Not long ago, the third quarter earnings of various car companies showed that the profits of General Motors, Ford and Mercedes-Benz fell, and the price war of electric vehicles was one of the important reasons, and the Volkswagen Group also said that its profit was less than expected. On the contrary, Toyota, Honda and Nissan, which have been relatively slow in the field of electrification, have achieved a "bumper harvest", especially Toyota's net profit has risen nearly twice, far exceeding its peers. Hyundai Motor doubled its profit growth, mainly relying on high-margin fuel SUV.
This has also led to signs of a slowdown in investments related to electric vehicles. On November 11, LG New Energy, Ford, and Turkish company Koc Holdings announced that they withdrew the memorandum of understanding on trilateral cooperation issued in February this year and canceled their plan to jointly establish a battery joint venture factory in Turkey. "Considering that the current adoption of electric vehicles is not as fast as expected, now is not the right time to invest in batteries," Koc Holdings said in a statement. South Korea's Joongang Daily also quoted a battery industry official as saying, "Some overseas production bases of Korean companies are already discussing production cuts, and it is difficult to operate factories in Korea."
In addition, not long ago, the Volkswagen Group announced the delay in the construction of the fourth battery factory, citing sluggish demand in the European market; General Motors confirmed that it is abandoning its plan to produce 400,000 electric vehicles in North America from 2022 to mid-2024. Ford announced the delay of $12 billion in electric vehicle investment plans, including the suspension of the construction of a second battery factory in Kentucky with South Korean manufacturer SK On; Panasonic, a key supplier to Tesla, cut its profit forecast for its battery unit and said its battery business would have actually lost money in the third quarter of this year if IRA subsidies were excluded.
It can be seen that many car companies adapt to the market demand at this stage by cutting prices and launching affordable and low-cost models, as well as slowing down the pace of investment. As for Toyota, which recently announced an additional $8 billion investment in a battery factory in North Carolina, Toyota may be considering the long term on the one hand and getting a huge subsidy from the IRA on the other. After all, in order to encourage American manufacturing, the IRA provides car companies and battery manufacturers with huge production tax credits.
ABU Samid said the flood of new electric models would intensify the price war as automakers produce more cars to get more subsidies. "The next three to five years are going to be tough for everyone in the industry, it's going to be a dogfight." "He said.
Originally published by China Automotive News on November 15, 2023