Traditional high-end brands' hard to sell '
---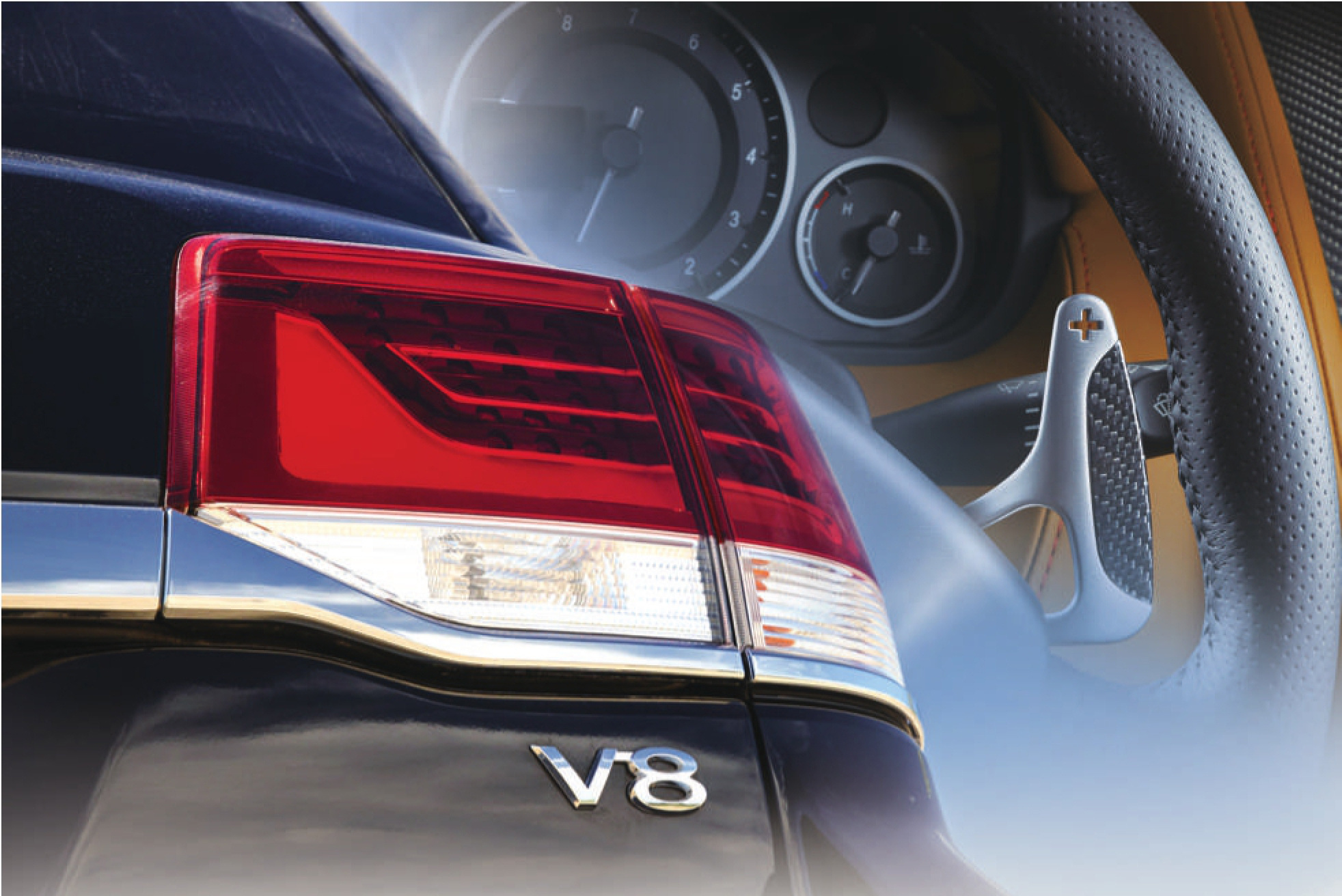 Under the fierce competition, the pattern of China's passenger car market is changing, new energy vehicle brands are advancing, and the decline of traditional high-end brands is particularly obvious. Some insiders pointed out that the market is still the same market, but consumers have changed, some brands are slightly less adaptable, and are constantly being overtaken by independent brands, and market share reduction is the inevitable result. The general trend of intelligence and electrification has been irreversible, in this fierce battle, all brands are equal, can not adapt to the changes in the market will not advance and retreat.
Sales are not good, the decline is beginning
On October 17, there were media reports that the chief executive of Hyundai's high-end car brand, Genixis, will leave his post in the near future in order to seek other development opportunities, and will be replaced by the chief coordination officer of Genixis Li Zhe. This news was later confirmed by the Zenith agency. In the three years since the Korean premium car brand returned to the Chinese market, its performance has not been satisfactory. Traffic insurance data show that in 2022, the cumulative sales of Genisez in China is only 1,457 vehicles. Such sales are less than the sales of a mainstream high-end model in a month, dismal terminal sales, it is difficult to see its hope of survival in the Chinese market.
In the view of Cui Dongshu, secretary general of the National Passenger Car Market Information Association, the root cause of Genisai's poor performance is the lack of its electric layout, and it has missed the best brand development period. "The good time for brand cultivation has passed, and now, consumers' awareness of brands, especially traditional high-end brands, is relatively solidified, and it is difficult to get a good development in the domestic market like Genisez." Cui Dongshu said. As a traditional high-end car brand, Genisez and its parent company Hyundai Motor, the pace of electric development in China is slower, although it has launched electric models in China, but obviously not rival the offensive of independent brands, poor sales are not surprising.
Compared with Mercedes, the development of Mercedes-Benz in China is much better, but there are certain worries, mainly in the decline of operating income. Mercedes-benz announced third-quarter earnings, the company's preliminary profit before interest and tax fell 7% to 4.8 billion euros, net profit fell 7% to 3.72 billion euros; Revenue fell 1.4 percent to 37.2 billion euros, missing market expectations. Mercedes-benz Chief Financial Officer Harald Wilhelm said there was weak demand and fierce price competition in the current car market, especially in the electric car market.
As a brand that has long occupied the top three domestic high-end brand sales, Mercedes-Benz's performance in electric vehicles in the past two years is also unsatisfactory. According to relevant data, as of August, the cumulative sales of Mercedes-Benz EQ series in China were less than 20,000 units. Among them, the sales of EQC decreased by more than 99%, which is the worst sales of Mercedes-Benz localized models. Mercedes-benz EQA, which remains popular in overseas markets, sold less than 4,000 cars in the first eight months, a year-on-year decrease of nearly 40%. The high price is believed to be the main reason why the EQ series has failed to achieve much sales in China.
It is to see the price disadvantage, Mercedes Benz to adjust the price of some EQ models. Among them, the price of three models of Mercedes-Benz EQE was reduced by 50,000 to 50,700 yuan, the price of four models of EQS was reduced by 204,600 to 237,600 yuan, and the price of two models of AMG EQS 53 was reduced by nearly 200,000 yuan.
However, the sharp price increases have not been welcomed by most Chinese consumers. "A big part of the reason to buy a Mercedes is to value its ability to keep its value. By cutting the price of a new car so sharply, the authorities have damaged the interests of owners and reduced the value of the brand." A car owner in Beijing, said that the reduction of the terminal price of Mercedes-Benz electric models is not popular embarrassment.
Even more dismal than Mercedes-Benz's electric models in China is Porsche. In the first three quarters, Porsche's sales in China fell 12 per cent year on year, the only market in the world where sales fell. In the first three quarters, Porsche's global deliveries increased by 10% year-on-year. Porsche doesn't seem to be selling in China anymore.
Porsche's sales decline in China began in the second quarter of this year. Data show that in the first three quarters of this year, Porsche's sales in China were 21,400 units, 22,500 units and 16,900 units, with year-on-year increases of 21%, -2% and -40% respectively. At this rate, China is likely to lose its position as Porsche's largest single market. In 2001, Porsche entered the Chinese market, sales have maintained a rising trend of development, and become the largest single market of Porsche in the world. From 2018 to 2021, Porsche's sales in China will reach 80,100, 86,800, 89,000 and 95,700 units respectively. Entering the era of electrification, Porsche's rising sales trend in China has been interrupted.
When the reporter visited these traditional high-end brand 4S stores, there were sales consultants who complained to the reporter: "Good cars are not good to sell." From the sales point of view, this is indeed true, is the intuitive feedback of these brands in the market. It must be admitted that the traditional fuel vehicles of traditional high-end brands still have a strong market competitiveness and influence, but it is also necessary to note that consumers' demand and even the definition of cars have changed dramatically. The traditional high-end brands solidified in the era of fuel vehicles seem to be getting further and further away from consumers at this time.
Electrification transformation lags behind demand
From Mercedes to Porsche, the decline in sales of traditional premium brands is not unique. Data show that from January to September this year, Dongfeng Infiniti's cumulative sales were only 4,836 vehicles, with an average monthly sales of less than 500 vehicles. Although there are different factors for the decline in sales of these traditional high-end brands in China, in general, the lack of electric transformation and the rise of Chinese independent brands are common problems they have encountered, and are also one of the reasons for the decline in sales.
At present, the electric transformation of China's auto market is being greatly promoted, and the sales volume of new energy vehicles this year is very likely to exceed 9 million, and the proportion continues to rise. At the same time, the market share of traditional fuel vehicles is being rapidly attacked by new energy vehicles, and sales continue to decline.
Especially in the high-end automobile market, this important end of opening China's new energy automobile market has been occupied by a variety of new energy automobile brands, from Tesla to NIO, Ideal, Gaohe, and then to Wangwang, Lantu, Zhiji, Avita and other new and old car manufacturers have launched a product and price, brand competition in the high-end new energy automobile market. Continuously rich product camp, constantly exploring prices and a hundred flowers of the brand layout, quickly open high-end new energy vehicles at the same time, but also compressed the traditional high-end fuel vehicle market. At this time, the first to be impacted is naturally the traditional high-end car brands that are still dominated by fuel vehicle sales.
Some analysts pointed out that although traditional high-end brands have also launched new energy models, there is still a big gap with popular products in the market from the perspective of product tonality and positioning. Some consumers reflected to reporters that these high-end brands of new energy vehicles have more or less the shadow of their fuel vehicles, or it is difficult to get rid of the inherent design ideas of their fuel vehicles, and it is difficult to give people a sense of impact. Some consumers who have bought traditional high-end brands of new energy vehicles told reporters that the main reason for them to buy these models is the brand benefit, and the attractiveness of the model is not the main reason.
The willingness to spend is changing
The latest "China Residents Consumption Trend Report (2023)" released by the Star Map Financial Research Institute pointed out that in the current Chinese car market, many people are not willing to buy BBA (referring to Mercedes-Benz, BMW, Audi) with a brand halo, and prefer independent new energy vehicles. Behind the rise of the national tide, is the overall rise of China's automobile industry chain, "made in China" has become a commodity bonus, when more and more consumers began to pay attention to the origin, the brand factor has weakened, providing conditions for the rise of domestic goods.
"Chinese high-end brands are not just about buying materials. In the era of electrification, autonomous car companies have mastered the initiative of technology, deep technology accumulation and mature industrial chain supporting us to continue to move forward in the deep water of technology." As BYD Chairman Wang Chuanfu said, the improvement of the overall strength of independent car companies supports the continuous expansion of independent high-end electric vehicle brands in the market. In contrast, the traditional high-end car brands that still stick to the traditional high-end car brand camp will naturally show a decline in sales. Cui Dongshu also said that the traditional high-end brands in the electric transformation progress is slow, although they have a hundred years of brand accumulation and accumulation, or focus on the field of fuel vehicles, the advantages of the new energy vehicle market is not obvious, technology accumulation is not enough, the industrial chain is not complete, which gives Chinese brands to leave room to rise, the launch of high-end brands to fill the gap in the high-end electric vehicle market.
The first-mover advantage of independent brands in electric vehicles is not limited to the technical end. At the market end, especially with the continuous cultivation of independent brands, the market's cognition of independent new energy vehicles is also much better than that of fuel vehicles, and even has leapfrog improvement. Especially in recent years, China's national strength has been increasing, national pride is also increasing, "Chinese people buy Chinese cars" has become a reality from a slogan. Some insiders pointed out that although independent new energy vehicles have stumbled in the initial stage, and even some low-end, repetitive construction, detours, opportunistic phenomenon, but through continuous efforts, it can be said that today is not what it used to be. The emergence of a large number of independent high-end new energy vehicle brands and being recognized by the market is the best proof.
This change on the consumer side has in turn affected the technology side. After the end of subsidies for new energy vehicles, technologies suitable for market demand came to the fore, and some technologies that were not previously recognized began to be loaded in large numbers. For example, the widely controversial extender-range electric vehicle has now become a tool for enterprises to achieve "the same price of oil and electricity", which has promoted the development and evolution of enterprises in the technical side. This virtuous cycle has begun to play a positive role in independent new energy vehicle brands, and traditional high-end brands that have not gone through this stage, trying to skip this stage and directly affect the market, the effect can only be said to be half the result with less effort.
A populist brand image is more popular
Although these traditional high-end car brands are also undergoing electric transformation, but because of the heavy burden of fuel vehicles, their progress in electrification is obviously lagging behind a lot, and compared with "born electric" independent brands, there are natural disadvantages. "If electric car profits are much less than expected, Mercedes may increase profits by selling more fuel cars." As Harald Wilhelm said, traditional high-end car brands with highly market-oriented operation are difficult to give up their traditional fuel vehicle business when new energy vehicles cannot bring them enough profits, which inevitably leads to the decline in sales of these brands in the shrinking domestic market of fuel vehicles.
In addition, it is worth mentioning that in addition to products, the changes in the sales end of these traditional high-end car brands are also significantly lagging behind the current market demand. Taking brand marketing as an example, most traditional high-end car brands still stay in the concept stage of "building and deepening high-end brands", while most independent new energy vehicle brands have successfully changed to grow with users and improve the car experience, so that users gain more sense of gain, which is obviously more friendly to the people and more popular with consumers than the traditional high-end brand attitude of relying on mountains.
Some consumers told reporters that when they upgrade their cars, they feel completely different in the 4S stores of traditional high-end brands and the car-making new force experience stores. In contrast, the new forces of car making are relatively more friendly, enthusiastic and thoughtful service, making them more comfortable. Statistics show that among the current main car buyers, the proportion of "Generation Z" people has increased significantly. Generation Z refers to the generation born between 1995 and 2009. They are the natives of the Internet, and they are highly individual, articulate, and maverick. For car brands, they are more willing to start from their own observations and feelings, rather than getting an impression of a brand from others.
A post-1995 consumer told reporters that he paid more attention to feelings when buying a car, rather than listening to others' opinions. "Don't listen to the old man, happy for many years. I buy a car is to buy the feeling, to buy the eye edge, I want to have a unique car, it is best to be very small, in the design, tonality has its own characteristics. My family tried to persuade me to buy a traditional high-end brand, but I refused and bought a pure electric station wagon." "The consumer said. The number of car buyers like this consumer is increasing, and it is difficult to influence them with traditional brand advantages.
Xu Haidong, deputy chief engineer of the China Association of Automobile Manufacturers, believes that the continuous improvement of the competitiveness of independent new energy vehicles in the high-end market, as well as the continuous improvement of consumers' acceptance of these new brands, and the lag in the pace of traditional high-end car brands' electrification are the main reasons for the decline in sales of traditional high-end car brands. At present, the decline of traditional high-end brands is emerging, and there are broad market opportunities to catch up, and you can only fall further behind the market.
Originally published by China Automotive News on November 7, 2023