The bigger challenges for Chinese cars are just beginning...
---
"The 'have a business, no brand' strategy of the car companies to go to sea, can not build a real global brand." For the current Chinese car companies in full swing to the sea process, a well-known consulting institution said in the research report.
Not long ago at the Munich Auto Show, Chinese car companies attracted the world's attention, in one after another expressed surprise and exclaimed that Chinese car companies will become the market leader in some areas of Europe at the same time, there are foreign media mentioned that Chinese brands want to gain a foothold in the European market is not easy, at least to establish brand awareness is a relatively big challenge.
Some people in the industry have pointed out that most car companies do not understand and attach enough importance to the brand. In fact, with the rapid progress of China's new energy vehicle companies in overseas markets, in recent years, many experts have mentioned on different occasions that independent car companies must pay attention to and build global brands, which is also a top priority for Chinese car companies to internationalization.
01 Sailing into the "fast lane"
Since the beginning of this year, Chinese car companies have obviously entered the "fast lane".
The number and models of overseas vehicle exports are increasing with each day, and automobile export has become the key factor to promote the growth of automobile sales in our country. China Automobile Association statistics show that the export volume of China's automobile industry in 2020-2022 was 995,000, 201.15 million and 3.111,000, with year-on-year growth rates of -2.86%, 102.55% and 54.35%, accounting for 3.9%, 7.7% and 11.6% of total automobile sales in the year, respectively.
Overseas operations are also contributing more revenue to vehicle companies. For example, in 2023, SAIC is expected to sell more than 1.2 million vehicles overseas throughout the year, and will achieve "scale profit." In the first half of 2023, Changan Automobile's overseas revenue was 7.89 billion yuan, accounting for 12.05% of the company's operating income.
The way of China's automobile export is also more diversified, and building factories overseas has become one of the important ways for Chinese automobile enterprises to seize the beach overseas.
In February, Chery announced it would invest $400m in a factory in Argentina; Jac announced in February this year that it would set up a joint venture plant in Idaho, Mexico, with a local Mexican partner. Changan Automobile plans to build an electric vehicle production plant in Thailand; Zha's first overseas auto factory has officially started construction in Thailand.
Recently, GAC Aean held a listing conference in Bangkok, Thailand, and released the first overseas model AION Y Plus, officially firing the first shot of the sea strategy. According to the previous plan, GAC Aean will continue to deepen the Thai market, but also to Thailand as the core, radiating Southeast Asia and the surrounding region. In the future, GAC Aean will also build a global production and sales base in Asia Pacific, Europe, the Middle East and other places to continue to promote the globalization strategy.
Changan Automobile was registered by the Trade Development Department of Thailand's Ministry of Commerce last month and is expected to start sales by the end of this year. According to the plan, Changan Automobile will invest 8.8 billion baht to build a modern new energy vehicle production base in Thailand, which will not only meet Thailand's domestic demand, but also export to global markets such as Australia, New Zealand, the United Kingdom and South Africa.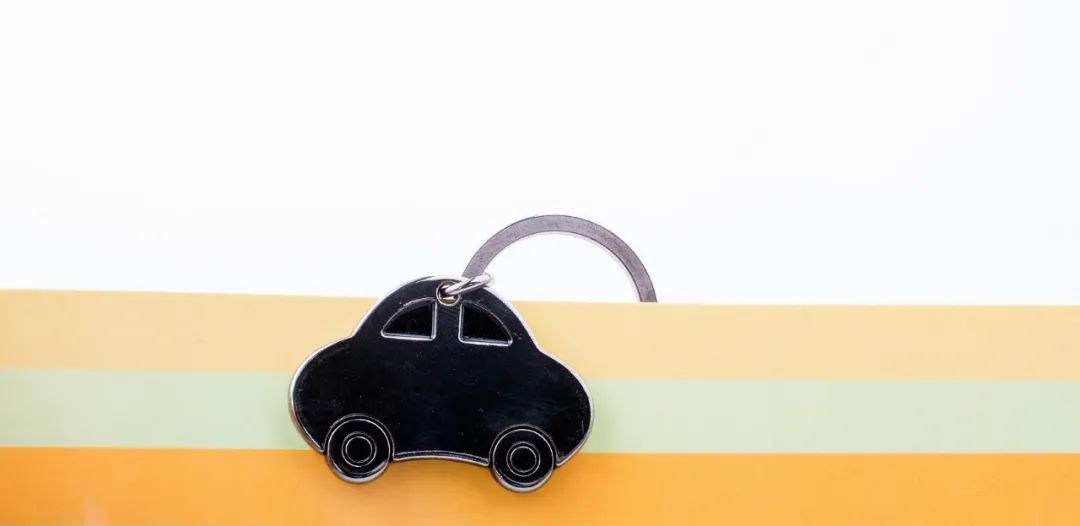 02 "Business without brand"?
China has become the world's largest car exporter this year, but it is not matched by a lack of global brands.
In this regard, He Songsong, partner of Reese strategic positioning Consulting in China, said that at present, China's automobile is still in the very primary stage of building a global brand, on the one hand, the sales scale has not yet gone up, on the other hand, the lack of brand strategy, "more importantly, we have not established a leading awareness of Chinese brands in any market segment (segment category)."
"In a globally competitive industry, Chinese car companies are just beginning to gain visibility and influence in mainstream overseas markets." Ma Qiancheng, founder of the tram industry platform, said frankly that before building a global brand, Chinese car companies must first build a Chinese brand.
In his view, there are two levels of problems in building car brands in China, the first level is to become a well-known brand, the second level is to become a brand with personality. At present, several Chinese auto brands have reached the first level, which is directly related to the strength and sales scale of auto companies, such as annual sales of 1 million is a significant threshold, such car companies need to cross different product and market cycles, experienced the industry peak and trough of numerous tests, into the state of sustainable development; However, at present, there are not many people entering the second level, mainly because most Chinese car companies are still in the growth stage, and have not yet formed a clear and relatively stable brand culture and brand personality.
"The pace of development of new energy vehicles in China is very fast, but it will take a process for Chinese car brands to be accepted around the world, especially in developed car markets." Ji Xuehong, director of the Automotive Industry Innovation Research Center of North China University of Technology, told reporters that the cognition of Chinese brands in many places is still in the past, and reversing the cognition needs to change the mind of users, and the challenges are relatively large and more.
He Songsong stressed that there are some common problems in the expansion of Chinese car companies in the global market, that is, trade first and sales oriented. Even the export volume of several head car companies, in fact, is the previous domestic existing products, production lines, put into Southeast Asia, South America such a market type, although to achieve a certain sales scale, but did not really in the market segment, segment category to establish a leadership position, and then difficult to establish a brand in the mind of consumers in the target market.
He Songsong further said that in the category of global competition such as automobiles, if Chinese car companies cannot make breakthroughs and establish awareness in high-potential markets (such as Europe, North America, etc.), then the brand will be difficult to establish.
"To take an inappropriate example, Chinese, European and American consumers may not pay much attention to the local car brands in Southeast Asia. In fact, many overseas car companies lack a real brand strategy, just find an easy market to sell, and sell their products through trade." He Songsong said.
"The problem of Chinese auto companies in building brands, the core or the general scale and strength of the enterprise is not strong enough, in the annual sales, sales revenue, profit level and other core indicators are generally weaker than the European, American and South Korean auto giants, the other is the competitive advantage of differentiation is not prominent, currently only BYD in the field of new energy vehicles with the world's leading advantage." Ma Qiancheng thinks.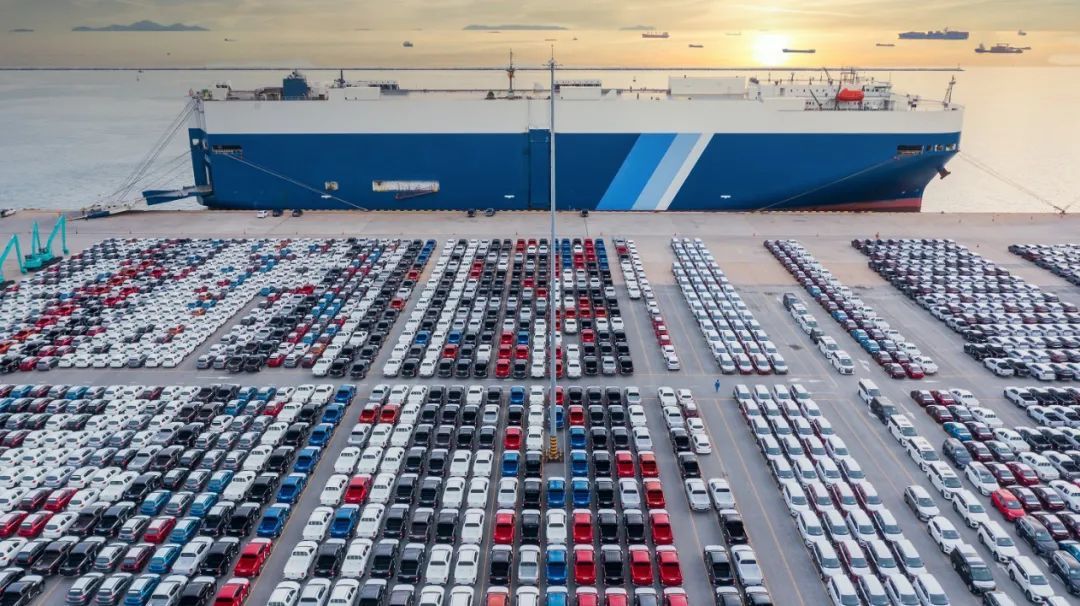 03 To open a new era of sea, we need to create a new growth pole
Although Chinese car companies are still in the initial stage of building global brands, there are some good trends, and some car companies have found the right strategic vacancies when external trends change.
He Songsong, for example, pointed out that Euler has become the first single product sales in Europe (Euler good cat) of the Chinese brand, good cat such A0-class products, quite in line with European consumer preferences. The Great Wall aimed at the high potential energy market in Europe, and did not simply put its domestic Haval and Wei brand products at will in the past, but focused on the A0 market.
"This is a very important strategic trade-off, and you can see that it is strategically driven rather than trade-driven behind it. Similarly, the Great Wall's tank brand has also launched off-road SUV products in the Middle East and North Africa." He Songsong analysis said.
Indeed, from the current point of view, China's head car companies have opened the pace of global strategy.
Great Wall Motor announced the latest global brand strategy and "ONE GWM" global brand action program this year, from the brand potential energy, product portfolio, channel scale, efficiency improvement, policy mechanism and other dimensions as action points, to promote the Great Wall motor brand global dissemination more extensive, global resources more focused, global contact more efficient, global image more unified.
In April this year, Changan Automobile officially released the overseas strategy of "sea into all rivers" plan. By 2030, it is planned to "build Changan Automobile into a world-class automobile brand", create two products with global sales exceeding 500,000 units, establish more than 20 localized marketing organizations, enter more than 90% of the global market, and sell more than 300,000 units in the European market.
Saic plans in 2024, MG brand global annual sales will hit the million mark. By 2025, SAIC will launch 14 new smart electric models overseas, including the Zhiji LS6, to fully cover the mainstream market segments.
He Songsong pointed out that around market demand, user pain points, technological innovation, how to achieve category innovation, is the key for Chinese car companies to build global brands to win, such as the ideal based on the current situation of the Chinese market and consumer pain points, demand to create the big six daddy car is a very typical category innovation success. "In the future, our car companies should also pay attention to what category innovation opportunities exist in different target markets and in the face of different consumer groups." That's the really important strategic issue, rather than just following and copying and launching similar products." 'he said.
Ma Qiqiang suggested that car companies with the strength to go overseas should enter the global market in stages and steps, avoid spreading the net all over the world to develop the market, and should focus on choosing the market that matches their strength and resources, and the market that matches their brand personality and product positioning, and establish a solid base for expansion.
"Core technologies and customized products for the market are necessary to build a global brand." Ji Xuehong said that for Chinese car companies, the experience of international car companies to build global brands is particularly worth learning from and learning from.
"Multinational auto brands that do well are auto companies with clear value positioning and brand image." Ma Qianchun, for example, said that from a distance, Toyota, BMW, Suzuki, and Tesla, Toyota's economic positioning has been deeply rooted in the global population, which has made it the first place in global sales for many years, and does not affect Toyota to launch a lot of high value-added models at the same time to earn excess profits; BMW's brand positioning of excellent driving experience has always been the preferred brand for those who are keen on driving. BMW's sales are not high, even the annual sales can not enter the world's top 10, but it is one of the world's most profitable car companies, which is the ultra-high added value brought by brand personalized; As the king of small cars, Suzuki has withdrawn from the Chinese market, but it has absolute dominance in Southeast Asia, especially the Indian market. Suzuki is a low-profit car that is generally despised by car companies, but its profitability can even be comparable to BMW, which reflects the value of focus and strategic focus on market selection; Tesla appears as a disruptor of fuel vehicles, pursues extreme technology and extreme efficiency, leads the business model innovation of car companies, has a high brand appeal among global users, and has become the world's largest car company with the highest market value and profit margin.
The innovation of technology and the change of business model have affected the development of the entire automobile industry. But after each "reshuffle", there is no shortage of new global giants. Judging from the above successful cases, the success of global automobile brands is not without traces, but has many similarities and common characteristics.
In He Songsong's view, the first is a global perspective. The more globalized multinational car companies are, the more competitive their brands are. For example, Volkswagen and Toyota are stronger than Ford. The second is strategic focus, usually multinational car companies will create one or two base markets, accounting for the vast majority of its global sales share; Third, brand cultivation, in the base market, multinational car companies are through a large cycle of decades, around the brand technology, research and development, platform and product iteration and innovation, in order to continuously meet the needs of the target market, and continue to invest a lot of marketing resources to help brand building, and finally make these brands deeply rooted in people's hearts; Fourth, technological innovation leads product innovation, and multinational car companies continue to compete in technology in the fuel era, so there is a competitive pattern of each car company in the global market with significant technical characteristics.
In a report on the Munich auto show, Peter Richardson, vice president of technology research at Counterpoint Consulting, pointed out that "brand is a pretty big problem", not insurmountable, provided they can make long-term investments. For example, Hyundai and Kia were unknown in Europe 30 years ago, but now they have a presence, "which requires a lot of time and investment," he said.
Clearly, building a global car brand will be a long and arduous process.
Originally published by China Automotive News, September 26, 2023