Multinational companies urgent automated driving cold - half a year of personnel turmoil to show the cold and warm circle
---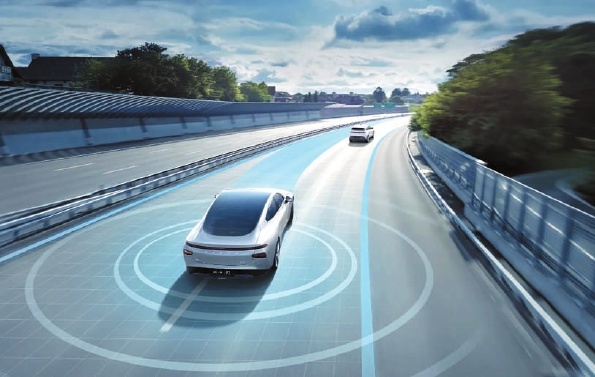 In the first half of the year, when the market recovery was slow and the demand was insufficient, the pace of car companies adjusting their organizational structure and personnel layout hardly stopped. According to statistics, in the 181 days from January to June, the number of personnel changes at the top of the car companies alone has exceeded 60, and there will be a position change at the top of the car companies every 3 days on average.
The personnel changes in the first half of this year not only widely occurred in traditional car companies, new forces in car manufacturing, multinational car companies and technology companies, but also covered the adjustment of the "one and two leaders" and the important heads of many departments such as marketing, research and development and sales. Of course, the reasonable flow of talent is conducive to the adjustment of the talent structure of automobile enterprises, and can also help promote the transformation and upgrading of the industry, but in recent years, the increasingly frequent flow of talent in the automobile industry reflects from another perspective that the competition in the Chinese automobile market is becoming more and more fierce, and in the present and in the future for a long period of time, the frequent "migration" of talent will become the new normal.
During the critical period of transformation, "one and two leaders" are intensively adjusted
In the personnel changes of car companies in the first half of this year, the highest level is the change of the "first leader" of the two major state-owned enterprises. On February 23, the official website of China FAW Group Co., Ltd. announced that Comrade Xu Liouping will no longer serve as chairman and Secretary of the Party Committee of China FAW Group Co., LTD., and the appointment and removal of relevant positions will be handled in accordance with relevant laws and regulations. On the same day, the "Workers Daily" published that Xu Liuping was transferred to the All-China Federation of Trade Unions as the secretary of the Party group of the All-China Federation of Trade Unions; March 3, Dongfeng Motor held a leadership meeting, according to the needs of the work, in accordance with the relevant provisions of the age of central enterprise leaders, Zhu Yanfeng Dongfeng Motor chairman, Party secretary, presided over the work temporarily by Dongfeng Motor general manager, deputy secretary of the Party committee Yang Qing.
State-owned enterprise reform is never a smooth road, so the results achieved by the two leaders are particularly difficult: Official data show that the annual sales of Hongqi brand rose from 4,702 in 2017 to 310,000 in 2022, a 65-fold increase in five years, and the overall performance of China FAW has also maintained a growth trend; Dongfeng Motor has launched high-end new energy vehicle brands such as Lantu and Mengshi, and the sales volume of independent passenger car brand Fengshen has also achieved a good result of 150,000 units in 2022.
The change of "one and two leaders" not only occurred in the two central enterprises: On January 30, Xiaopeng Motor announced that Wang Fengying, former general manager of Great Wall Motor, joined Xiaopeng Motor as president of Xiaopeng Motor, and was fully responsible for the company's product planning, product matrix and sales system; On May 31, Zotye Automobile announced that Huang Jihong, chairman of the company, applied to resign as chairman of the eighth Board of Directors of the company for personal reasons; At the end of June, Audi announced that Audi CEO Markus Dusemann will leave his post on August 31 and be replaced by Gernot Dorner.
Although the specific reasons for these personnel changes are not the same, they can all show that in the face of the big wave of the global auto industry, Chinese and foreign auto companies are in a critical period of transformation and upgrading and strategic adjustment, which has also become the direct reason for the adjustment of the top management of the Chinese auto industry and foreign auto company group investors.
Face bottleneck automatic driving cold
One of the direct consequences of the downturn in the market and the intensification of competition is that some car companies that are not strong or have made strategic mistakes begin to fall behind, and while the enterprises themselves adjust their organizational structure and personnel layout, some auto talents under the "dangerous wall" have also sought a new way out.
In the first half of this year, the most frequent personnel changes to the number of Xiaopeng Motor. In addition to Wang Fengying's joining mentioned above, after the Spring Festival, Yi Han, a former executive of Geely, also joined Xopeng Motor as vice president of marketing. Although Xiaopeng Motor achieved positive growth for five consecutive months in the first half of this year, it still did not resist the succession of Xiaopeng executives "leaving" : Gu Junli, former vice president of Xiaopeng automatic driving, joined Chery; Li Pengcheng, former assistant chief executive officer of Xopeng Motor, went to Avita as vice president of science and technology; Liu Fanfan, former deputy general manager of Xiaopeng Internet Center, chose to join WEilai; Lu Da, former public relations director of Xopeng Motors, appeared at the Shanghai Auto show in April as sales and operations director of Zhiji Motor. Not long ago, it was reported that Liu Minghui, vice president of Xopeng Motor power train, joined Ningde Times.
General have left more than Xiaopeng family, some market failure car companies also suffered a similar situation, such as polar Fox in February, industrial and commercial changes, Fan Jingtao stepped down from the legal representative, executive director, Zhang Guofu took over; Wang Qiufeng stepped down as manager and was replaced by Fan Jingtao. Soon after, polar Fox founder and former CEO Chen Ran also chose to leave the business. In March, Fu Qiang, former senior vice president of Didi, joined Manbang Group, and in May, Lin Binbin, head of its travel algorithm, officially took the position of chief scientist of Flang Technology. In May, Yu Fei, general manager of sales of Lantu Auto Technology Co., Ltd. left, and Liu Zhanshu, deputy general manager of Lantu Auto Sales and Service Co., Ltd. also officially joined Jaguar Land Rover. In June, Wang Weibao, the head of Jidu automatic driving, left, and Zhu Jiang, the former vice president, joined the new force of American car manufacturing - Lucid.
In addition, perhaps because the field of automatic driving is facing industrialization controversy, so in the first half of this year, the auto executives who chose to leave, especially in the field of automatic driving: in February, Huawei car BU chief operating officer, intelligent driving solution product line president Wang Jun was suspended; In March, Yang Hongxia, the former leader of Ali's M6 large model, joined Byte AI Lab (artificial intelligence Lab), and Lawrence Steyn, the chief financial officer of Pony Wisdom, announced his departure.
This wave reached its peak in May, when Xu Yingchun, vice president of Ideal Car computing platform, Wang Huan, head of intelligent driving research and development at BYD Planning Institute, Wang Lei, vice president of Tucson Future Technology, Pan Yifeng, founding member of Baidu's self-driving car team, and Tao Ji, CEO of automated driving logistics company Qianfu Technology, all announced their departure this month. In June, Baidu IDG chief product architect Guo Yang and Wen Yuan Zhixing chief operating officer Zhang Li also announced their resignation.
Slow progress of electrification multinational car companies change the job
In recent years, China's auto market has bid farewell to high-speed growth and entered a new stage of high-quality development. In order to better achieve localized development, in the first half of this year, personnel adjustment actions of multinational car companies were frequent.
One of the most notable is that on March 7, Yang Ming, president and CEO of Beijing Mercedes-Benz Sales Service Co., LTD., completed his nearly four-year tenure in the Chinese market and returned to the German headquarters to assume a new role, his position is replaced by Duan Jianjun, Chief operating officer of sales. This appointment created the record of the first time that the Chinese side was appointed as the "leader" in the Sino-foreign joint venture car company, and also fully demonstrated the determination of Mercedes-Benz to develop locally in China.
Other multinational car companies are also ambitious in China, hoping to accelerate their development in China through senior management changes: on February 24, Ford China announced that the current president and chief executive officer Chen Anning will officially retire on October 1, and from March 1, the current managing director and chief operating officer of Ford China Wu Shengbo will officially take over Chen Anning's position; At the same time, Audi also announced that Katy Tsang has assumed the position of Executive Vice President of Marketing and Sales of Audi China from March 1, 2023. Saic Volkswagen brand has also been replaced by Fu Qiang and Xie Shiqi as "one and two leaders"; In April, Liu Xinyu was appointed general manager of Dongfeng Nissan Passenger Car Company. In May, SAIC-GM ushered in a new leader - Zhuang Jingxiong; In June, Bentley Motor announced the replacement of Peter Reed as Executive General Manager of Bentley Motor China, Hong Kong and Macau. Also in June, the two parts companies also carried out the adjustment of the head of the China region, the head of Magna China Wu Zhen became the new president of Magna China; Mr Murong, 51, has been appointed chief technology officer for Continental's automotive division in China.
Among them, the adjustment of many senior executives highlights the importance and determination of multinational companies to electric transformation. There is no doubt that for these multinational automobile companies that come to China to "rush for gold", only by various means and ways to strive for more market share in the domestic automobile market can they ensure the sustainable development of their business in China in the future, so as to continue to stabilize their position and strength in the global automobile market.
Originally published by China Automotive News on July 13, 2023