China's "battery day group" has piled up behind Hungary
---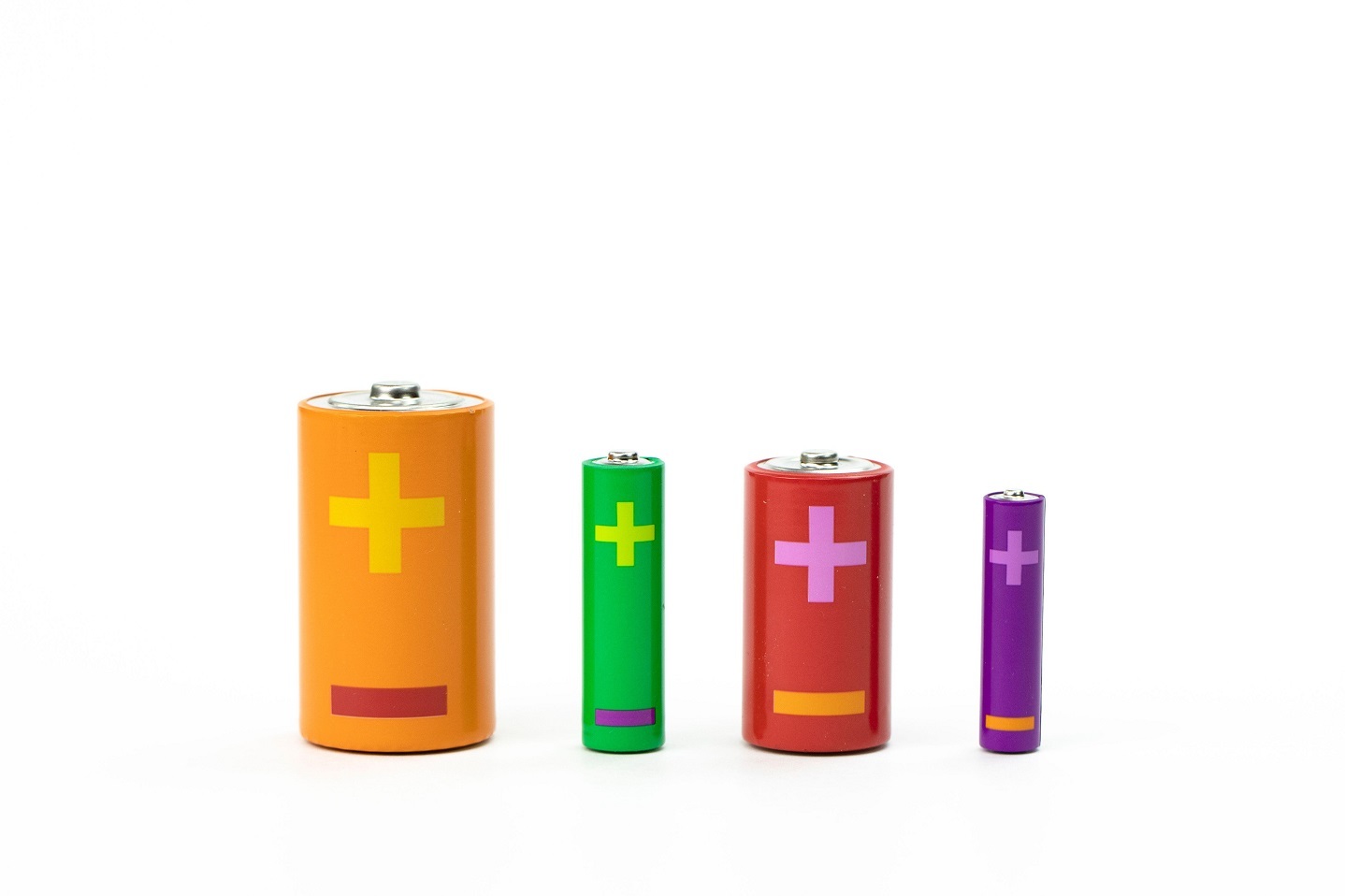 Yiwei lithium energy, Ningde era is coming, BYD is coming, Xinwang Da is also coming...
On August 9, the power battery head enterprise Xinwangda Electronics Co., LTD. (referred to as "Xinwangda") subsidiary Xinwangda Power Technology Co., Ltd. announced that the subsidiary Hungary Xinwangda Power Technology Co., Ltd. will invest about 1.9 billion yuan in Hungary to build the first phase of the new energy vehicle power battery factory project. Previously, Ningde Times, billion Wei Lithium Energy, etc. have revealed that they will invest in Hungary to build a factory, and BYD is also interested in building a battery assembly plant in Hungary. At the same time, there are a number of Chinese power battery materials and equipment companies "are not already in Hungary, or on the way to Hungary." Hungary has become one of the most popular destinations for Chinese lithium battery companies to "go out to sea" in Europe.
Chinese battery companies go to the same
"We have been planning to invest in Hungary since last year." Liang Rui, vice president of Xinwang Da, told reporters that the reason why Xinwang Da chose to build a factory in Hungary is to further expand overseas business, serve international customers, and enhance the company's global market share, which is of great significance to promote the long-term stable development of the company. According to reports, Xinwang Da has established cooperative relations with Volkswagen, Volvo, Renault, Nissan and other multinational car giants.
Prior to this, Yi Wei Lithium Energy wholly-owned sun company Yi Wei Hungary announced in June this year to invest in the construction of electric passenger car large cylinder battery production project in Hungary, the investment amount is not more than 9.971 billion yuan, and will be completed in four years. It is reported that the investment project of Yi Wei Lithium Energy Hungary will mainly supply large cylinder batteries for BMW Group's Debrecen plant in Hungary, and the phased implementation project will be fully put into production in 2026.
In addition to Yiwei Lithium Energy, Ningde Times will also supply large cylinder batteries for BMW's next generation of "new generation" electric vehicles from 2025. In August last year, two months after BMW announced the foundation of the Debrecen plant in Hungary, Ningde Times also announced the construction of a battery factory in Debrecen, with a planned capacity of 100GWh and an investment of 7.34 billion euros, which is also its second factory in Europe. According to the company, the plant is close to the Oems of Mercedes-Benz, BMW, Stellantis, Volkswagen and other customers, which will help Ningde better respond to the needs of the European market.
It is reported that BYD recently also plans to build a new battery assembly plant in Hungary, which is expected to invest more than 200 million yuan. When completed, the new plant will be BYD's second factory in the country after the Hungarian pure electric bus factory.
In addition, China's power battery enterprises such as Zhongchuang New Aviation and Honeycomb Energy, as well as battery material enterprises such as Njie Shares and Huayou Cobalt Industry, and battery equipment enterprises such as Hangke Technology have also announced plans to invest in Hungary. "Related enterprises in the industrial chain went to Hungary to invest and build factories, which is an important symbol of China's power battery to accelerate 'going out'." Lin Hongchang, a researcher at the New Energy Collaborative Innovation Center of Zhejiang University, analyzed to reporters that Chinese power battery industry chain related companies have flocked to Hungary, the direct reason is that European multinational car companies cooperate with Chinese power battery companies and sign huge orders, which reflects the full recognition of multinational car companies for Chinese power battery technology and products.
Support the electrification of European vehicles
"Hungary is an important automotive industry chain and supply chain base in Europe, which is what attracts Chinese companies." Qi Zhentao, a researcher at the Modern International Economic Research Center of the Shanghai University of International Business and Economics, said in an interview with reporters that on the one hand, the European Union has determined the goal of "banning fuel" in 2035, so it is necessary to vigorously promote the electrification of vehicles. As the "heart" of electric vehicles, the power battery has naturally become the focus of the EU, and the EU has repeatedly said that the battery industry is crucial to the transformation of the EU's green economy; On the other hand, the competition in the world's major markets in the field of electric vehicle industry chain is heating up, and the EU is bound to vigorously cultivate the local power battery industry chain.
"The investment of Chinese power battery related companies in Hungary highlights that Chinese companies have become a good partner and a good partner in the development of electric power in the European automotive industry." Chen Xintong, a researcher at the New energy Materials Research Center of Guangdong University of Technology, told reporters that in the field of power battery industry chain, whether it is battery manufacturing process, material extraction technology or procurement of power battery raw materials such as lithium and cobalt, China cannot be wrapped around. If we attract relevant Chinese enterprises to settle in Europe, especially Hungary, which has a relatively good foundation of the power battery industry chain, we can realize the nearby matching of the relevant industry chain, reduce the dependence on long-distance transportation of imported raw materials, and reduce transportation costs.
On August 17, the EU's "EU Battery and Waste Battery Regulation" (referred to as the "EU New Battery Law"), which has been officially publicized for 20 days, officially came into force and will be enforced from February 18, 2024. "The EU's new Battery Law has put forward a series of relatively leading concepts and management models, which is a test for Chinese power battery companies." Qi Lu, director of the New Energy Materials and Technology Laboratory of Peking University, believes that by then, EU member states will be in accordance with the regulation in a consistent way to manage the battery, which battery design, production and recycling, including all aspects of the new requirements, electric vehicle power batteries are mandatory to provide carbon footprint statements and labels, but also need to establish a battery "digital passport". These have put forward higher requirements for the battery industry chain. Many Chinese enterprises have chosen to take the initiative to meet the challenge, as long as the "sea" Chinese enterprises are prepared for the regulation, the EU "new battery Law" will become a "dragon gate" for Chinese enterprises to leap to a new stage of the international stage, and provide better support for the development of electrification in Europe.
With industrial foundation and location advantage
"Going to sea" requires "good time, geographical location and people", which is indispensable, and Hungary's advantages are particularly prominent.
At present, Hungary leads the growth of the electric vehicle market in Central and Eastern Europe. In the first quarter of this year, the share of electric vehicles in Hungary's new car market increased from 4.4% to nearly 6%, surpassing 2.4% in the Czech Republic, 3.3% in Poland and 1.8% in Slovakia. Moreover, Hungary also has a relatively complete automotive industry system and is one of the important places to undertake the transfer of the German automotive industry chain.
Data show that in Hungary, which is close to Zhejiang Province and has a population close to Hangzhou, there are more than 740 automobile and parts production enterprises, and 14 of the world's 20 largest automobile manufacturers have vehicle or parts production bases in Hungary, including BMW, Mercedes-Benz, Audi, Stellantis Group and so on. Hungary is also the third country, in addition to Germany and China, to have BBA's three major luxury car manufacturers manufacturing plants. Multinational car companies such as Jaguar Land Rover, Ford and Nissan have also set up engineering service centers in Hungary, and the first overseas factory of NiO, a new Chinese car maker, is also located in Hungary. In terms of parts and components, more than half of the world's 100 largest auto parts companies have factories in Hungary.
"As a member of the European Union, Hungary is located in the heart of Europe, close to Germany, the Czech Republic, Austria, Poland, Romania, etc., and it is well developed in road, rail and sea transportation." Qi Zhentao introduced that although it is deep in the European continent, the opening of the Central European Sea Express Line has made Hungary an important node for the "Belt and Road" Initiative to land in Europe. If Chinese enterprises invest in Hungary to build factories, the required materials from the domestic transport to Hungary is also relatively smooth. It is worth mentioning that from BMW to a number of Chinese power battery companies to invest in the construction of factories in Debrecen, Hungary, is the second largest city in Hungary, but also the economic and cultural center of the northeast region of Hungary, and has now become the most concentrated area of Hungary's automobile, especially the electric vehicle industry.
At the 2023 World Power Battery Conference held in Yibin in June this year, officials of the Ministry of Foreign Affairs and Foreign Economy of Hungary said that thanks to the huge investment of Chinese battery manufacturers in Hungary, as well as the investment plans to be announced by other battery companies, the country's power battery production will rise from the current fourth in the world to second in the world, second only to China.
Create a good business environment to attract customers
"A good business environment is also an important weight for Chinese companies to invest in Hungary." Qi Zhentao said that China and Hungary have enjoyed close economic and trade relations in recent years. In 2015, Hungary was the first European country to join the Belt and Road Initiative. As early as 2011, Hungary launched the "opening to the East" policy and believed that the world's economic growth center was shifting to Asian countries, Hungary therefore looked to East Asian countries to attract Asian companies through lower tax rates and favorable investment environment. In 2020, China became Hungary's largest source of investment for the first time. Thanks to the investment of Chinese power battery-related enterprises, China is expected to become the largest source of investment in Hungary again in 2023.
"The Hungarian government attaches great importance to the power battery industry and has introduced a series of supporting policies and preferential measures to attract investment from many Chinese battery industry chain enterprises." Chen Xintong said that the preferential policies provided by the government include capital subsidies, tax exemptions and land concessions, which have a greater appeal to China's battery industry chain enterprises. Among them, in the capital subsidy policy, Hungary has provided rich capital subsidies for foreign battery companies to invest in Hungary, including plant construction, equipment purchase, personnel training, etc., reducing the investment cost of enterprises and improving the return on investment. At the same time, the Hungarian government has also set up a special fund to support technological innovation and new product development of battery companies, further enhancing the competitiveness of enterprises; In terms of tax relief policies, Hungary reduces corporate income tax, value-added tax and customs duties for foreign battery enterprises; In terms of preferential land policies, according to the Hungarian government regulations, foreign-funded battery companies can obtain low land rents or free land use rights, reducing the cost of enterprise landing.
From the perspective of the domestic market, the current domestic "internal volume" of Chinese battery companies has intensified, coupled with a certain excess capacity of low-end products, so seeking overseas development has become a top priority, which is also one of the reasons why Chinese battery companies cluster in Hungary and use it as an important overseas base.
"From new energy vehicles to power battery industry chain, globalization has been the trend of The Times, using the opportunity to go to Hungary and other overseas markets to 'go to sea', to create a global industrial chain supply chain and innovation system, improve product competitiveness and market share, but also highlights the rapid growth of Chinese battery companies value." Lin Hongchang said.
Originally published by China Automotive News on August 22, 2023