Rising - Commemorating 70 years of Chinese automobile industry
---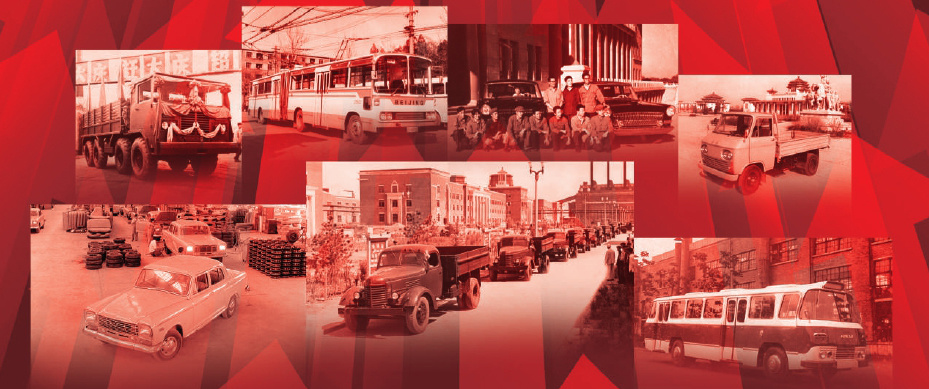 Summer is rainy and everything is flourishing. The Chinese automobile industry has ushered in the historical moment of its 70th anniversary in the blooming season of life.
70 years ago, the monument of "the foundation of the First Automobile Factory" stood under the blue sky, thus opening the magnificent picture of China's auto industry for 70 years. That summer, on the hot construction site of Mengjiatun, Changchun, the first unprecedented construction project in the history of China's automobile industry began!
Seventy years later, in the same summer season, China's 20 millionth new energy vehicle officially rolled off the assembly line, and representatives of government, industry, research and enterprises gathered together to witness this historic moment that is also worth remembering. They said that this glory belongs to all the contributors who have forged ahead for the development of the automobile industry.
70 years of trials and tribulations. Generation after generation of autobots have witnessed the development of China's automobile industry from scratch, from small to large, and from weak to strong. From poor to fruitful, from "market for technology" to independent innovation, integrated development, from following up to surpass the lead, China's auto industry has walked out of a changing, striving to rise the road of change.
History will not forget the hot days of the first generation of entrepreneurs. At that time, they were young, in the poor land to expand the territory, so that one car factory in the land of China, creating one miracle after another to impress the world, and laying a solid foundation for the sustainable development of the automobile industry.
History will also record the legacy of struggle. The wheels of the automobile industry rolled forward, and the spring thunder of reform and opening up allowed the automobile industry to enter a golden age of rapid development. Generation after generation of autos have seized the opportunity to create a large number of star enterprises, set up an industry benchmark, and injected vitality and vitality into the automobile industry, promoting the acceleration of China's automobile industry from large to strong.
History will remember the glorious moment of China's auto industry. 70 years of accumulation, and now the harvest season. China has been the world's largest automobile producer and seller for 14 consecutive years. In the new round of automobile revolution, leading the wave of electrification and intelligence, contributing Chinese wisdom to the world and showing the charm of China; Chinese brands have risen strongly, occupying half of the domestic market, and increasingly showing strong competitiveness in the world.
The future is here. In the close connection and deep interaction with globalization, the rising Chinese automobile will expand and widen on the road of continuous win-win cooperation and collaborative prosperity with a frank and open pattern.
Chinese car, will live up to the promise
Originally published by China Automotive News, August 1, 2023