Old component giants hand in hand with new players in China
---
On August 2, ZF reported first-half sales of 23.3 billion euros, up about 10 percent from a year earlier. Among them, the sales of the Asia-Pacific market, mainly China, reached 5.276 billion euros, an increase of 16%.
As the German "Handelsblatt" said not long ago, while German car companies are losing market share due to the strength of Chinese car companies, this trend has given German auto parts suppliers an opportunity to reduce their dependence on the country's car companies. From NIO to Xopeng to Zero Run, Bosch, Continental and ZF all say orders from Chinese automakers have surged year after year.
01 Orders in the Chinese market have soared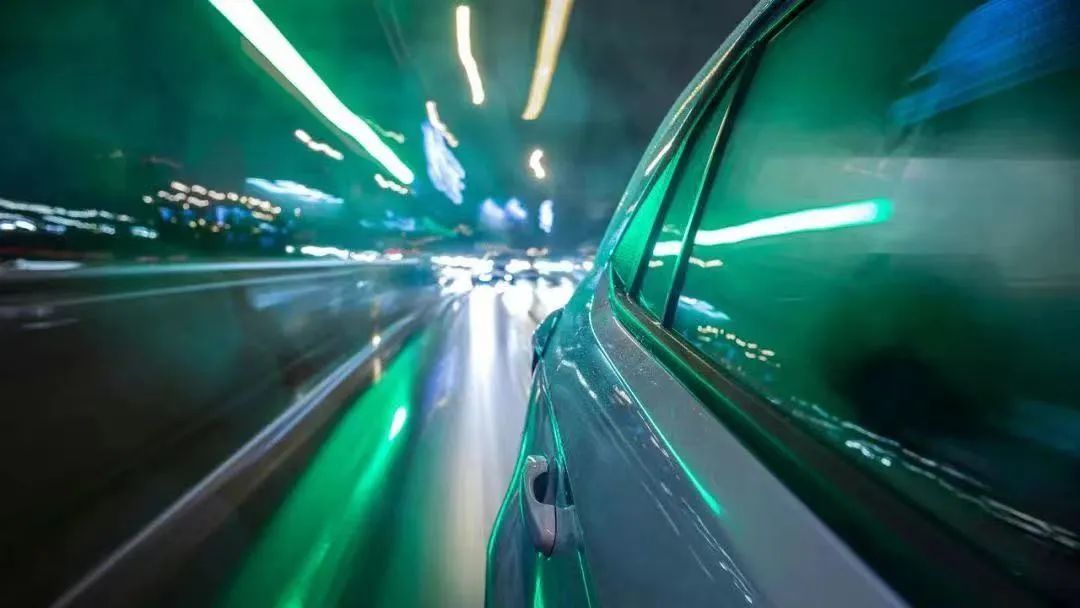 Compared with other markets, China seems to be moving faster in the field of electrification and intelligence. Stefan von Shukman, director of the ZF Group, said: "Chinese car manufacturers have developed rapidly and put a lot of emphasis on technology, using new technologies earlier than other countries." What many in the German industry see as a threat, the ZF executive sees as an opportunity: "We are now putting a lot of our latest research and development into industrial production, first in China and then in Europe."
Nio is ZF's first customer for electronic steering systems in China. In October last year, NIO and ZF signed a cooperation agreement in Munich, Germany, and NIO announced the introduction of ZF's steering-on-wire technology, which is the first time ZF has won orders for steering-on-wire business in the Asia-Pacific region. At the Shanghai Auto Show in April this year, ZF announced that it will provide the coDrive L2+ driver assistance system for a Chinese Oems electric model this year, and the corresponding model will be launched in the Chinese and European markets. In addition, ZF's rear-wheel steering system (AKC) was installed on the Zhiji L7 last year.
According to the German "Handelsblatt", almost all products developed by German auto parts suppliers have Chinese customers. Nio bought a battery management system, motor rotors and various control units from Bosch. Xopeng Motor buys electric steering from Bosch, while the "800 volt flat line oil-cooled rotor" on the Xopeng G6 comes from Wipai Technology. Peipai is also developing a highly integrated product for Chinese Express that integrates the battery management system and the main controller into one integrated unit. The 2023 polar Krypton 001 is also equipped with the Power domain controller product (PDCU100) provided by Peipai Technology. Siemens is helping Xopeng build a digital factory.
In addition, at the Shanghai Auto Show in April this year, Continental signed a cooperation agreement with the Zero Car, which will be equipped with Continental's braking systems, passive safety sensors and integrated safety solutions on several models of the Zero car. Continental also announced two orders for high-performance computing units from Chinese automakers, one of which is for Hao Bao's premium Hyper GT model.
German "Handelsblatt" reported that according to a senior executive of a large German parts supplier, the growth momentum of orders placed by Chinese automakers has surpassed that of Volkswagen, BMW and Mercedes. In addition, for Chinese car companies with electric vehicles to enter the German and other European markets, Bosch Group Chairman of the board of directors, Stefan Hartung welcomed, and said that in principle, all car manufacturers are potential customers of Bosch.
02Put technical cooperation on the agenda
In addition to contributing orders to the old parts giants, many new Chinese car manufacturers and technology manufacturers also form technology research and development partners with old manufacturers with their own technological advantages. For the time being, the cooperation between Volkswagen Group and Xiaopeng Automobile and Horizon in the field of vehicles, only in the field of parts and components, there have been many official cooperation cases, and they mainly focus on electrification and intelligent plates.
At the Shanghai Auto Show in April, ZF announced partnerships with two major technology companies: Horizon and Neusoft. Among them, in terms of hardware, ZF and Horizon will cooperate to develop the Chinese version of "Cairuxing" (ProAI), based on the Horizon Journey series of vehicle intelligent chips, the development of high-performance computing platform; In terms of software, ZF and Neusoft will cooperate to develop a software solution for the Chinese version of "Zerustar".
In addition, in June this year, ZF announced the signing of a strategic cooperation agreement with Zero Motor to jointly develop intelligent chassis products for passenger cars. Zero cars and Qualcomm also have cooperation, the two sides will be based on Qualcomm launched the latest generation of Snapdragon cockpit (SA8295P) platform, for the future models of zero cars to create a new generation of intelligent cockpit products.
Intel has a lot to do with polar krypton. As early as August 2021, Intel participated in the Pre-A round of funding for Polar Krypton. In early 2022, Intel subsidiary Mobileye announced a partnership with Polar Krypton to release Level 4 autonomous vehicles in 2024. In April this year, Intel and polar Krypton signed a strategic cooperation memorandum, will explore in-depth cooperation in automotive hardware product development, intelligent vehicle applications, solutions, ecological chain construction and other fields, to create new energy vehicle intelligent vehicle experience and other products.
In the cutting-edge hydrogen energy field, the Reshaping Group, established in 2015, focuses on the research and development of fuel cell technology, and the company and Schaeffler have previously reached a cooperation agreement to carry out in-depth exchanges and cooperation in the field of fuel cell key technologies.
03 Invest heavily in China
The electrification and intelligent transformation of China's auto market has made a number of old parts giants see huge opportunities and choose to increase investment.
In the past two years, Bosch Group has invested $1 billion to build a research and development and manufacturing base for core components of new energy vehicles and autonomous driving in Suzhou, China. Wibast China R&D Center Wuhan branch put into use; Magna and China Railway joint venture to produce new energy car seats; Autoliv China Technology Center Wuhan branch opened; Valeo China Technology R&D Center (Wuhan), which focuses on the development of software and hardware technologies for autonomous driving and intelligent connected vehicles, has been expanded and upgraded.
Peipai Technology is also dead on electric power, and will bet on China. On August 1 this year, Wipai Technology's new Changchun R & D Center was put into use, mainly for new energy products and traditional internal combustion engine software and hardware development and testing, functional and durability applications, covering new energy products in the battery management system, central controller, area controller, rotor position sensor and other products. The company's medium-term goal is for electrification to account for more than 30 per cent of sales across all business areas. Among them, China will account for 35% to 40% of global sales.
Zf has also continuously increased its investment, launching a series of new production and research and development projects in Jinan, Guangzhou, Shanghai, Hangzhou, Shenyang, Zhangjiagang, Rizhao and other places. Among them, in March last year, ZF's fourth research and development center in China - ZF Guangzhou Technology Center broke ground, and announced its opening on August 1 this year, the same day ZF Guangzhou electronics factory announced the start of construction. In August last year, ZF announced the expansion of its electronic power steering system (EPS) product range and production capacity in China. In September last year, ZF announced that its 800 volt electric drive axle products officially rolled off the production line in Hangzhou Xiaoshan. In November last year, ZF Zhangjiagang broke ground on the chassis component system and rear-wheel Active Steering (AKC) project, which is scheduled to start production in 2024.
The rapid development of China's new energy vehicles and intelligent connected vehicles has provided new market growth opportunities for foreign veteran parts giants, but also brought them huge profits.
Originally published by China Automotive News, August 9, 2023