Chinese car, into Southeast Asia
---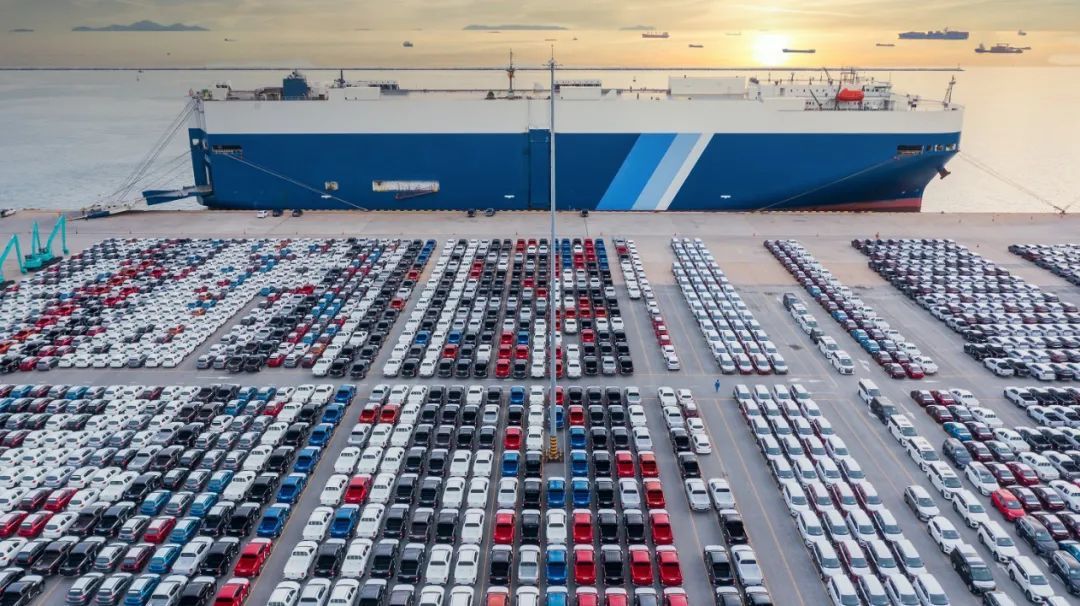 The strong policy support of the local government, the nearly empty electric vehicle market, and the huge potential consumers make Chinese new energy vehicles go smoothly in Southeast Asia, and there are few rivals.
The Southeast Asian market, which was once dominated by Japanese cars in the era of fuel vehicles, has now become a hot spot for Chinese new energy vehicle brands. With the first-mover advantage on the new energy track, Chinese car companies represented by BYD, Great Wall, SAIC-GM-Wuling, etc., have frequently dropped in Southeast Asian markets such as Thailand, Indonesia, Vietnam, and Malaysia, and many models launched are also highly sought after locally.
Recently, the latest data released by the consulting firm Counterpoint Research shows that in the first quarter of this year, China's electric vehicle sales accounted for three quarters of the electric vehicle market in Southeast Asia. In addition, in Thailand, the largest market in Southeast Asia, auto website AutoLife statistics show that from January to June this year, Thailand's pure electric vehicle sales of 31,738, Chinese brand models accounted for 78%, of which only BYD Atto 3 (Yuan Plus) a car sold 11167.
01 Chinese electric cars sell well in Southeast Asia
There are 11 countries in Southeast Asia, namely Thailand, Indonesia, Singapore, Malaysia, Philippines, Vietnam, Laos, Cambodia, Myanmar, Brunei and Timor-Leste. In addition to East Timor, the other 10 countries are members of ASEAN, and in November 2022, ASEAN leaders agreed in principle to admit East Timor as a member and provide the necessary support for it to become a full member.
With a population of nearly 700 million, Southeast Asia is an important growth pole of the global auto market, which has been dominated by Japanese cars, but in the past two years, China's new energy vehicles have frequently emerged in Southeast Asia. For example, BYD Atto 3 was listed in Thailand in October last year, and many Thai consumers queued up overnight to book a car, which caused high attention.
Chinese automakers dominate Southeast Asia's fast-growing electric vehicle market, with three-quarters of electric vehicle sales in Southeast Asia in the first quarter coming from Chinese manufacturers, Counterpoint said in a recent report. Among them, the BYD Atto 3 was the best-selling electric Model in the region, followed by Nezha V and then the Tesla Model Y.
"Chinese automakers are experiencing rapid growth in Southeast Asia and outpacing their competitors, increasing their market share to nearly 75 percent from 38 percent a year ago." Counterpoint analyst Abirash Gupta points out.
On a country-by-country basis, Counterpoint said Thailand, the main regional automotive manufacturing hub in Southeast Asia, accounted for 79% of electric vehicle sales in the region in the first quarter. Thailand is also the main offensive position of Chinese brands in Southeast Asia, SAIC MG, BYD, Nezha, Great Wall Euler, Changan, GAC and so on have poured in.
Hajime Yamamoto, head of Thailand consulting at Nomura Research Institute (NRI), predicted that Chinese brands could wrest at least 15 percentage points of market share from Japan over the next decade by offering affordable electric vehicles.
In addition, the data of the Passenger Association also shows that from January to May this year, Chinese auto brands exported 69,000 vehicles to Thailand, an increase of 140%, of which 66,000 new energy passenger vehicles, accounting for more than 90%.
In Indonesia, Wuling continued the best-selling legend of "national God car", Wuling Air EV in August last year in the local production line and listed, becoming the first local production of China's new energy model, and then also became the best-selling pure electric model in the Indonesian market.
In Singapore and Malaysia, the BYD Atto 3 is a hot seller. In Malaysia, there are also Euler Good Cat and Nezha V to compete for the market.
02 Chinese car companies invested more than 10 billion
Among Southeast Asian countries, Thailand is considered to be the perfect cradle for car companies to "go out to sea" in Southeast Asia. Thailand is the largest automobile producer and exporter in Southeast Asia, and the second largest automobile sales market in Southeast Asia after Indonesia.
Byd, Nezha, GAC Aean, Changan and other car companies have all taken Thailand as their first choice. At the 16th World Chinese Business Conference in late June, Lim Chuchin, chairman of the Chinese Chamber of Commerce in Thailand, noted that more and more Chinese electric vehicle manufacturers are looking at the Thai market and using it as a production and distribution base for the surrounding economies.
In addition to SAIC MG, which has been deeply engaged in the Thai auto market for many years, and Great Wall Motor, which will put into production at its Rayong plant in Thailand in 2021, there have been Chinese auto companies announcing investment plans in Thailand this year. In total, Chinese electric car makers have pledged to invest at least $1.44 billion in Thailand to build production facilities, according to Bloomberg.
In March, Nezha laid the foundation stone of its Thai factory in Bangkok, its first overseas factory.
In the same month, BYD Thailand Rayong factory officially laid the foundation stone, which is BYD's first electric vehicle factory in Southeast Asia, and its first overseas passenger car production base, with an investment of 17.9 billion baht (about 3.7 billion yuan).
In April this year, Changan Automobile confirmed that it would invest 9.8 billion baht (about 2 billion yuan) to build an electric vehicle factory in Thailand.
Also in April, SAIC Zhengda New Energy Industrial Park, which focuses on the production of power batteries and components, began construction in Thailand.
Gac Aean announced its entry into the Thai market at the end of June, and plans to invest 6.4 billion baht (about 1.3 billion yuan) to build an electric vehicle factory there.
Other Southeast Asian countries, including Indonesia, Singapore, Malaysia, Vietnam, etc., have also been favored by Chinese car companies.
At the China-Asean Emerging Industry Forum in early July, Qu Jizong, executive deputy general manager of Chery International Indonesia Branch, introduced Chery's relevant strategy in ASEAN, which will set up factories in Indonesia, Malaysia and Thailand, as ICE, PHEV, BEV production bases, and achieve full coverage of models in the ASEAN region. In addition, BYD is interested in building a factory in Vietnam to produce auto parts for its vehicle plant in Thailand. Geely plans to spend $10 billion to build a "motor city" in Malaysia.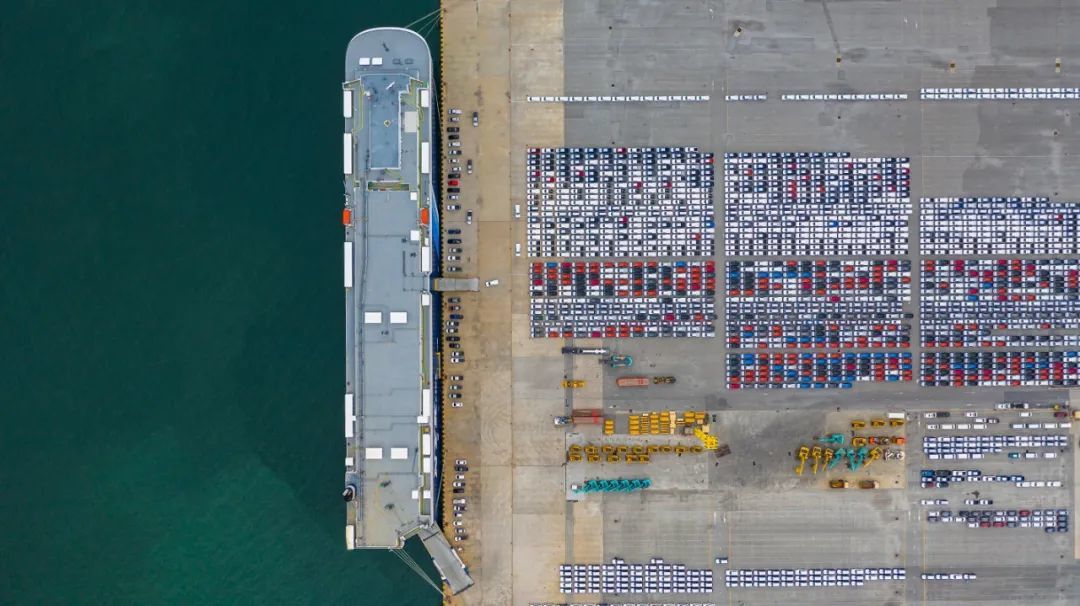 03 Why do you prefer Southeast Asia?
Southeast Asia's huge consumer market and local preferential policies have brought good development space for foreign enterprises. In particular, the market share of electric vehicles in Southeast Asia is low, and the development potential is large. In order to accelerate the pace of green development and promote the transformation of electric vehicles, many countries in Southeast Asia have adopted various preferential measures, such as reducing and reducing import tariffs on new energy vehicles and key components, providing subsidies for consumers to purchase cars, and reducing and reducing consumption taxes. Thailand, in particular, plans to convert 30% of the country's annual car production to electric vehicles by 2030. This gives Chinese car companies a sense of opportunity.
"The ASEAN auto market as a whole will enter a period of rapid growth over the next decade," predicts Canalys, a consultancy.
The agency believes that although the market share of pure electric vehicles in Southeast Asia is lower than that of other mainstream markets at this stage, countries represented by Thailand and Vietnam continue to introduce supportive policies for the new energy industry, plus positive factors such as the construction of the China-Asean Free Trade Area and the full entry into force of the Regional Comprehensive Economic Partnership Agreement (RCEP) for 15 signatories. It will promote the market share of Chinese automotive products, especially new energy vehicles, in Southeast Asia to further increase. "It is expected that by 2025, the share of Chinese auto products in Southeast Asia will rapidly increase from 2.6 percent in 2022 to 12.8 percent," it said.
A number of Chinese car companies are accelerating their layout in the Southeast Asian market. Taking Great Wall Motor as an example, in the past two years, it has successfully entered Malaysia, Laos, Brunei, the Philippines and Cambodia and other markets from Thailand, and will also enter Vietnam, Singapore and Indonesia in the second half of the year.
Behind the rush of car companies to Southeast Asia, in addition to the potential of Southeast Asian countries in the field of electric vehicles, there is an important factor is that Southeast Asia has rich mineral resources.
Indonesia is a typical representative, and Indonesia also uses this to attract companies to invest in the country. Ningde Times, Huayou Cobalt and other power battery and raw material manufacturers needless to say, some vehicle manufacturers are also eager to try.
On July 31, Indonesian Investment Minister Bahlil Lahadalia said that Indonesia decided to speed up the development of electric vehicles, the current Hyundai Motor Indonesia factory has been put into production, the future BYD, Wuling and other electric vehicle manufacturers will also build factories in Indonesia, the Indonesian government is considering introducing tax incentives, simplifying the process and other measures to attract electric vehicle manufacturers.
However, despite the vast market for new energy in Southeast Asia, competitors continue to arrive.
In Indonesia, for example, Hyundai plans to launch more electric models in addition to the IONIQ 5. In Thailand, Toyota recently officially confirmed that it intends to produce electric vehicles in Thailand.
Which car companies can stand out and laugh to the end, but also through the test of time and the market.
Southeast Asia, in addition to China's local market, is becoming the second world war for Chinese electric vehicles.
Originally published by China Automotive News on August 7, 2023