Declaration of the new decade of Chinese automobile Wind and rain for 70 years!
---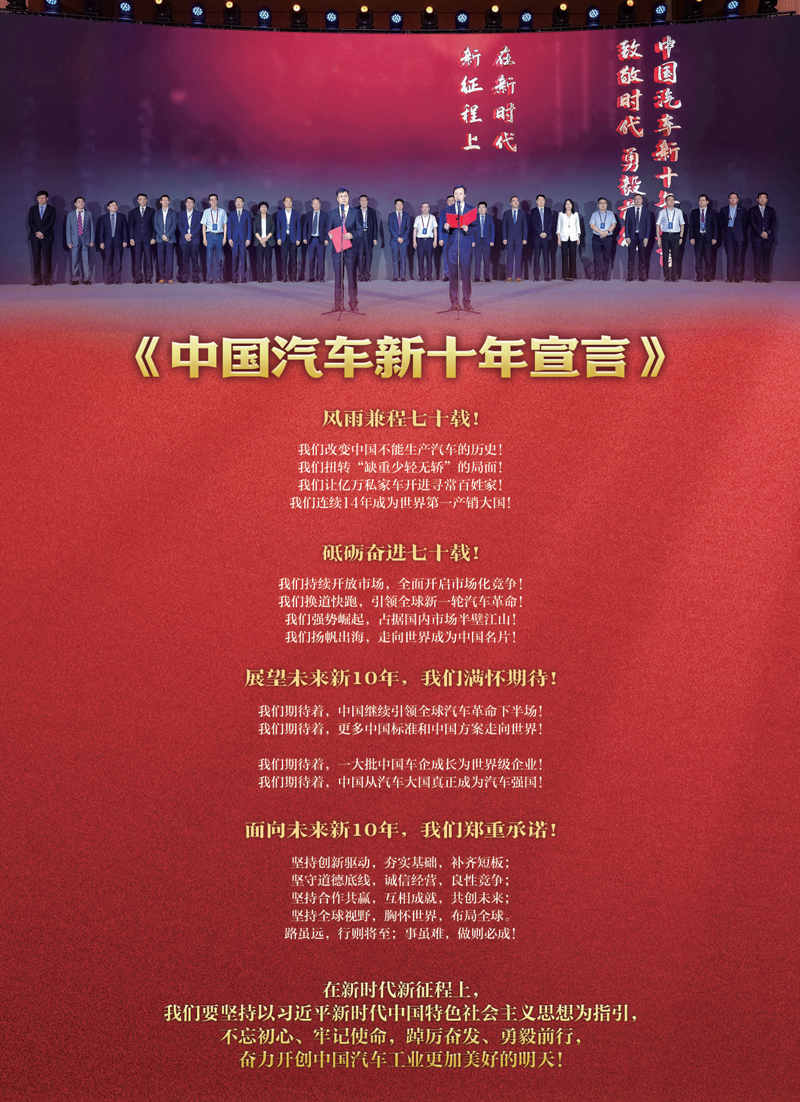 We change the history of China not being able to produce cars!
We reverse the "lack of weight less light no car" situation!
We let hundreds of millions of private cars into the homes of ordinary people!
We have been the world's largest producer and marketer for 14 consecutive years!
Forge ahead for 70 years!
We continue to open up the market and fully open market competition!
We change lanes and run fast, leading a new round of global automobile revolution!
We rise strongly, occupy half of the domestic market!
We set sail to the world to become China's business card!
Looking ahead to the next 10 years, we are full of expectations!
We look forward to China continuing to lead the second half of the global automotive revolution!
We look forward to more Chinese standards and Chinese solutions to the world!
We look forward to a large number of Chinese auto companies growing into world-class enterprises!
We are looking forward to China truly becoming an automobile power from an automobile power!
Facing the next 10 years, we solemnly promise!
Adhere to innovation-driven, consolidate the foundation, and make up for weaknesses;
Adhere to the moral bottom line, honest management, healthy competition;
Adhere to win-win cooperation, mutual achievements, create a better future;
Adhere to the global vision, mind the world, global layout.
Although the road is far, the line is coming; Though it is difficult, it will be done!
On a new journey in the new era,
Do not forget the original intention, keep in mind the mission, work hard and move forward courageously,
Strive to create a better tomorrow for China's automobile industry!
Originally published by China Automotive News, July 10, 2023