Chinese parts enterprises "transnational" opportunities are in sight!
---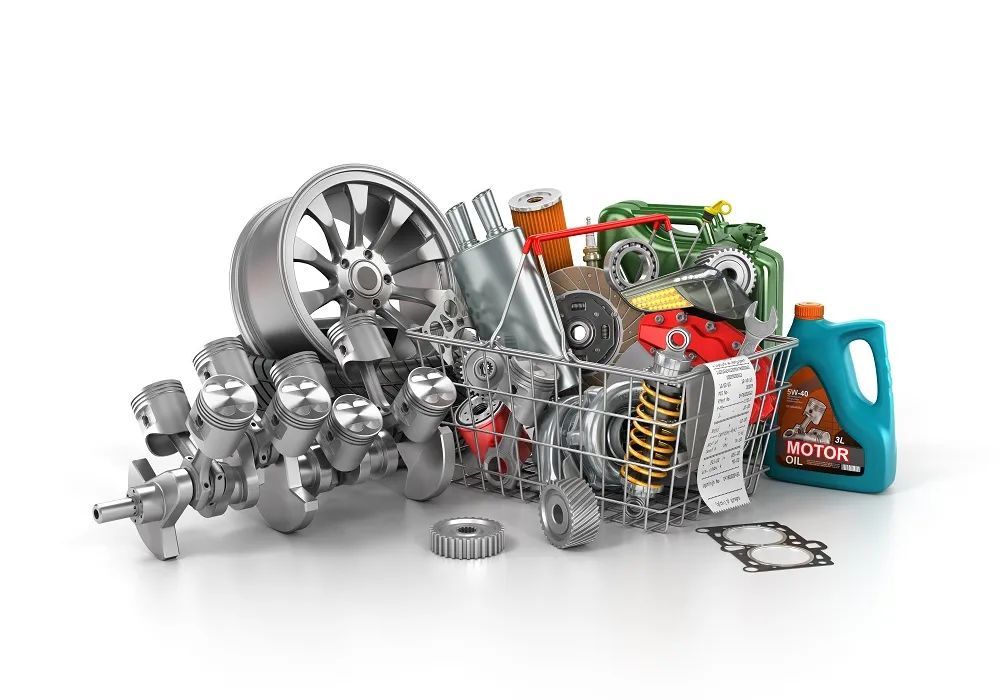 Because of geopolitical factors, or because of economic factors such as labor costs, the current supply chain around the world has launched a new round of transfer and adjustment, and the automotive industry is no exception.
This has raised concerns among some in the industry, but Fan Gang, vice-president of the China Association for Economic Restructuring and secretary-general of the China Reform Research Foundation, recently said publicly: "Chinese enterprises should follow this trend and see the positive significance and opportunities." He further explained that in the context of the decentralization of the industrial chain, regionalization and the great power game, a group of Chinese enterprises passively or actively "ahead" to go out, will enter the development stage of multinational companies faster. In fact, this trend is now in the field of auto parts in China, how should we look at this "passive" internationalization process?
"In fact, whether from the perspective of market development demand, or from the perspective of policy changes in various countries, auto parts to go out is a more realistic choice." Wang Qing, deputy director of the Market Economy Research Institute of the Development Research Center of The State Council, said in an interview with a reporter from China Automotive News that going out has become the trend of The Times, which is not only conducive to China's parts and components enterprises to better enter the supply supporting system of the international automobile industry chain, but also to provide better support for vehicle enterprises.
01 From "China's special supply" to the world
For a long time in the past, due to the late start of China's automobile industry, poor technology and weak foundation, the products of domestic parts enterprises are almost "China's special supply", which can only serve domestic automobile brands, and it is difficult to squeeze into the global supply chain of multinational automobile enterprises, especially the core parts such as engines and gearboxes. The world's leading core suppliers have been stable in the single digits all year round, and have accumulated decades of technical advantages to sit firmly in the position of the lake's boss, which is difficult to shake. In China's auto parts sector, only a few companies, such as Fuyao Glass, have the strength to build factories overseas to supply local auto factories.
However, an unprecedented, once-in-a-century technological shift has changed all that. With the rise of the wave of automobile electrification, intelligence and networking, the importance of the traditional core components of the engine and transmission began to decline, and instead, some new parts need to be met, such as power batteries, motors and electronic controls. As a result, in China, the world's largest new energy vehicle market, many new parts suppliers began to rise, such as Ningde Times.
The reason why BMW chose Ningde era may be simply because it is young and full of potential, and can grow together with BMW on the road of opening up electric vehicles. But there is no denying that this in itself is the opportunity given to Chinese parts companies by history. After entering the global supply chain, the market value of Ningde Times today has exceeded one trillion yuan, and it is the world's largest automotive battery supplier. In 2018, Ningde Times opened its factory in Germany, and on the same day, it received a purchase order of 4.7 billion US dollars from BMW.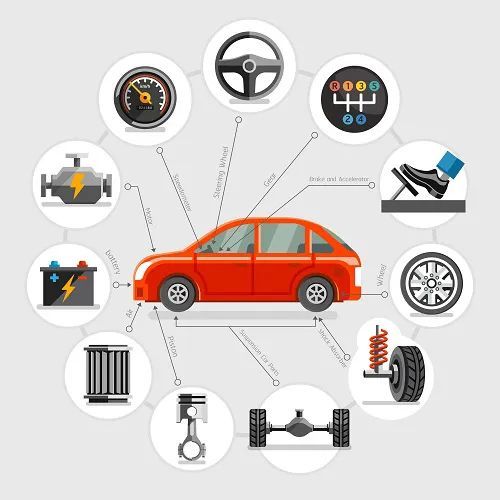 02 Accelerate the global layout to make the "cake bigger"
Going abroad and beginning to carry out production capacity layout overseas is of course far more than a Ningde era. Taking Mexico as an example, Topu Group, Jinli Permanent Magnet, Sanhua Intelligent Control, Lizhong Group, Dongshan Precision, Xiangxin Technology, Daimei Shares, Silver wheel shares, etc., all have industrial layout.
In 2016, Ningbo Aikedi Co., LTD., the leading professional supplier of automotive aluminum alloy precision die casting parts, set up a joint venture with local enterprises in an international industrial park in Guanajuato State, Mexico. Regarding the supply chain transfer problem mentioned above, some people have also questioned Akedi: whether the construction of overseas factories will lead to the hollowing out of the domestic industry? The answer is a resounding no. "After the domestic trial production, the orders will be transferred to the Mexican factory." Cao Zizheng, general manager of Aikodi's Mexican factory, said that there is no need to worry, and domestic factories will not have "no single thing to do." On the one hand, it takes at least three years for the new factory to put into operation and pass the acceptance and transfer of new orders. On the other hand, a large number of new customers have been seeking cooperation, and then there will be new orders and new products in domestic factories. "It is expected that the output value of the Mexican factory will reach 1.5 billion yuan in the future, of which a large number of key components need to be produced in China." 'he said.
Hu Zhenwu, general manager of Silver Wheel Mexico factory, also expressed the same view: from the past Chinese manufacturing exports overseas, to "made in China + made in other countries", to break into the market together, as long as the cake is bigger, the opportunity will only be more. The Silver Wheel company, which also has a factory in Mexico, is a leader in the "automotive thermal management" category in the auto parts industry, and has a deep understanding of "making a big cake". According to Hu Zhenwu, it is precisely because of the overseas factory, to the entire silver wheel has brought a huge increase in orders, and because of the new orders of overseas factories, Silver Wheel's domestic factory has also obtained about 200 million yuan of new mold production and development orders.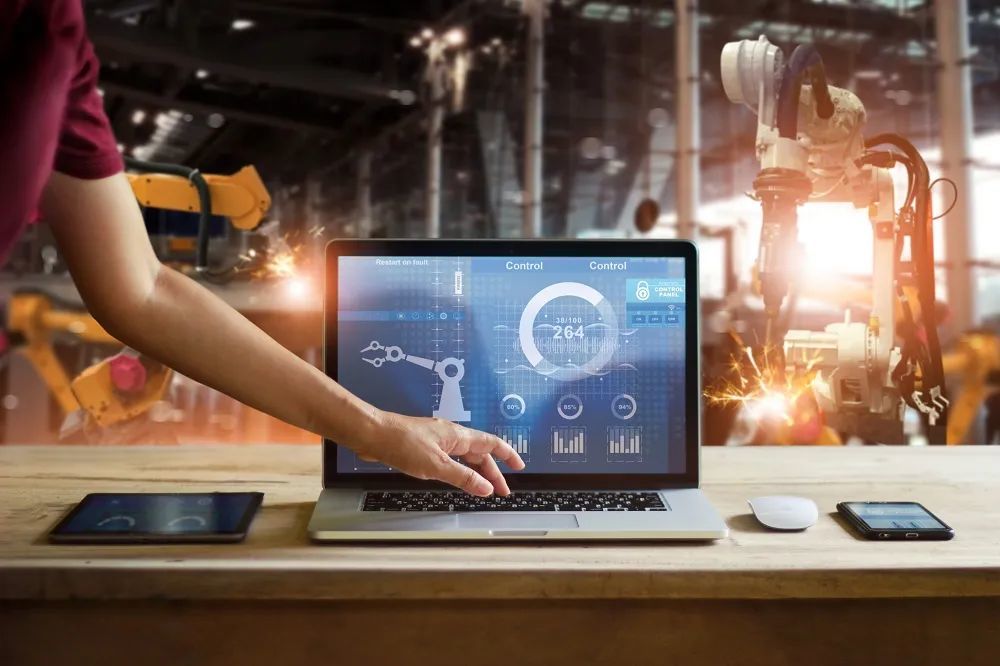 03 Heavy management and cooperation rely on support
Of course, it is not easy for Chinese parts companies to develop overseas. A Zhejiang new material production enterprise built a factory overseas, put into production for more than a year, and the number of frontline workers who quit has reached half. "We don't pay badly, we have all the benefits like free lunch and shuttle buses, but we just can't keep people." The person in charge of the factory helplessly pointed out that overseas local employees "came in and out", which seriously affected the production and delivery of orders. In this regard, experts pointed out that because overseas factories usually set up new management teams and factories, they need to be more flexible in terms of management system and collaborative development.
Therefore, it is very important to improve the modern management level of enterprises. It is reported that in order to improve the management level of the Mexican team, Aikodi has sent three Mexican employees to the Chinese headquarters to study, on the one hand to learn technology and management, on the other hand to strengthen the identification of the Mexican management team to Chinese enterprises.
In addition, cooperation with vehicle enterprises is also one of the effective means. In the 1980s, Japanese auto parts companies have followed the pace of overseas expansion of auto manufacturers to expand overseas investment, in the entire 1980s, Japanese suppliers in the United States to establish a total of 234 parts factories. Of course, it is undeniable that Japanese Oems and parts have adopted a vertical coordination pyramid structure (economic association) relationship, and gradually formed a two-way monopoly model, and the cooperation between the two sides in the process of going to sea will be more close and in-depth, but this collaborative "going out" model is indeed worth the reference and reference of Chinese parts enterprises. Especially in China's new energy vehicle enterprise is gaining more and more recognition overseas.
"It is worth mentioning that in the process of overseas construction, Chinese parts companies may also encounter some uncontrollable resistance, such as geopolitics, so diplomatic support at the national level is also particularly important." Wang Qing believes that, on the whole, whether it is power battery or motor electronic control and other fields, after a long-term test of such a large domestic market, I believe that China's parts and components enterprises still have a certain competitiveness, and I believe that they can win a broader sky in overseas markets in the future.
Originally published by China Automotive News on June 19, 2023