23.1 billion yuan! Volkswagen Anhui official again announced a large investment
---

As the "third pole" of Volkswagen in China, Hefei, Anhui province, is once again experiencing significant investment benefits.
On May 28, at the launch meeting of the "Investment Anhui Tour" series of activities, Volkswagen (Anhui) Co., LTD. (hereinafter referred to as "Volkswagen Anhui") CFO Hajogen pointed out that Volkswagen Anhui will continue to invest in Hefei, Anhui Province.
"A vibrant business environment is one of the key factors for Volkswagen Anhui's success. China has developed into a global power in the automotive industry, and Anhui and Hefei are gradually becoming the new centers of electric vehicle manufacturing and innovation in China." Hajogen said that Anhui and Hefei have provided a lot of positive investment policies and a very fertile market environment for the business development of Volkswagen Anhui. In the future, Volkswagen Anhui New energy Vehicle project plans to invest 23.1 billion yuan in the research and development, manufacturing and sales of new energy vehicles in China. The total investment in fixed assets of the production base (Phase I) and R&D center is 14.1 billion yuan, and the total investment in research and development of models before the market is about 9.05 billion yuan.
Build a "third pole" in China
Although the "origin" between Volkswagen and Hefei can be traced back to the establishment of Jianghuai Volkswagen in 2017, the real cooperation between Volkswagen and Anhui Province and Hefei City should be counted from 2020.
On May 29, 2020, the State-owned Assets Supervision and Administration Commission of Anhui Province, Volkswagen Group (China) and Anhui Jianghuai Automobile Group Holding Co., Ltd. signed a strategic joint venture and cooperation agreement. Volkswagen Group announced that it would invest 1 billion euros to take a 50 percent stake in Anhui Jianghuai Automobile Group Holding Co., the parent company of Jianghuai Automobile, and increase its stake in its electric vehicle joint venture, Jianghuai Volkswagen, to 75 percent, giving it management rights.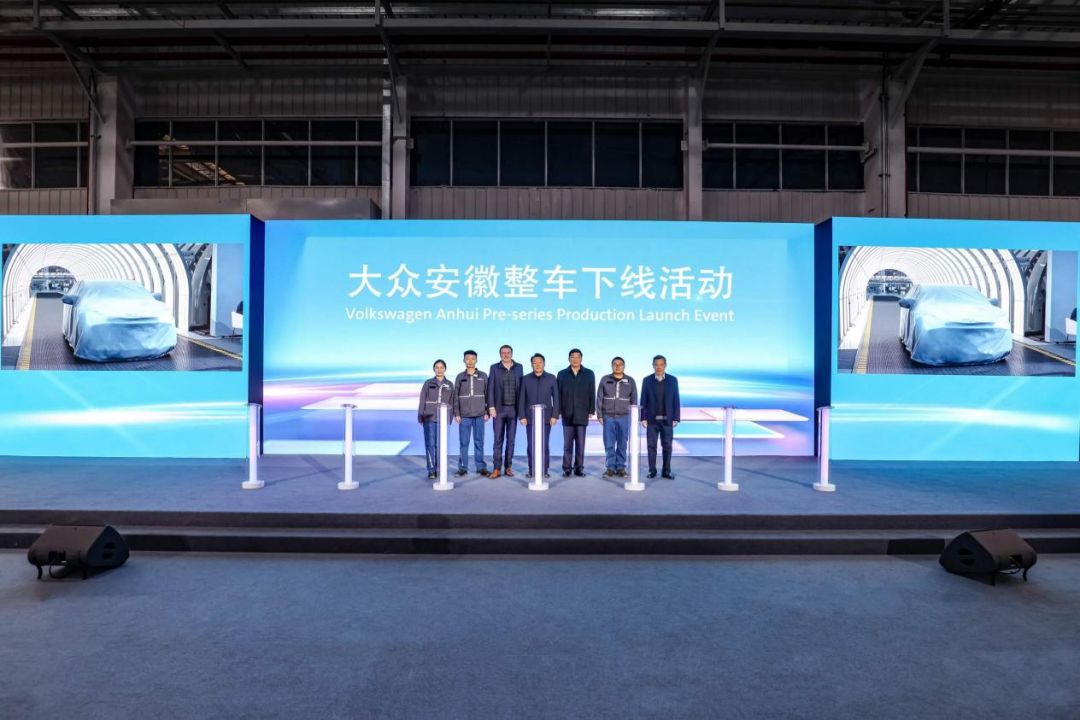 April 16, 2021, Volkswagen (Anhui) new energy vehicle project settled in Hefei. Volkswagen (Anhui) announced an investment of more than 20 billion yuan to build a "new energy vehicle research and development and phase I manufacturing base" in Hefei Economic Development Zone, with an estimated annual output of 350,000 vehicles. Simultaneously start the construction of Phase II R&D center and Phase II production base, and set up an expert team of nearly 800 people to establish a digital center. After more than a year of construction, on December 7, 2022, the first Volkswagen Anhui pre-production model has rolled off the assembly line in Hefei. As the first joint venture of Volkswagen Group in China focusing on new energy vehicles, Volkswagen Anhui Anhui focuses on the research and development and production of new energy vehicles. Hefei, Anhui Province is therefore known as the "third pole" of Volkswagen's layout in China in addition to Changchun and Shanghai. With the deepening of cooperation, Volkswagen's investment is still increasing. In September last year, Volkswagen released the 2023 strategy, which clearly stated that the SSP pure level station will be put into production in Volkswagen Anhui. This platform will be the first to create the Audi grandsphere, the Volkswagen Trinity, and the new Porsche car positioned higher than the Cayenne. Because of this, before the outside world also spread the news that "Porsche will be made in China"; On April 18 this year, Volkswagen Group announced that it will invest about 1 billion euros to establish a research and development, innovation and procurement center focusing on intelligent and connected electric vehicles. The new company named "100%TechCo" will be located in Hefei. 100%TechCo, which is wholly owned by Volkswagen, will have more than 2,000 employees in the field of procurement and research and development. Markus Havkmeyer, chief technology officer of Volkswagen Group China, will be the CEO. The new company is expected to be put into operation in early 2024.
Work together to meet the wave of electrification
Dr. Erwin Gabardi, CEO of Volkswagen Anhui, has said: "Volkswagen's local research and development capabilities are key to the group's electrification transformation and future mobility strategy." These words are enough to prove that Hefei, Anhui province, is occupying an increasingly important position in Volkswagen's new energy vehicle industry.
Public data show that in 2022, Volkswagen brand delivered more than 180,600 vehicles in the field of new energy, a year-on-year increase of 51.6%, among which pure electric ID. Family models accounted for 79.2 percent. Although compared with other joint venture brands, Volkswagen's market performance in the field of electric vehicles is at the top, but compared with its own brands, especially the head BYD, there is still a big gap. In order to improve its competitiveness and influence in the Chinese automobile market, Volkswagen Group urgently needs to further increase the market share of its new energy automobile products. Besides ID brand, new products or new brands may help, so Volkswagen Anhui becomes the best choice.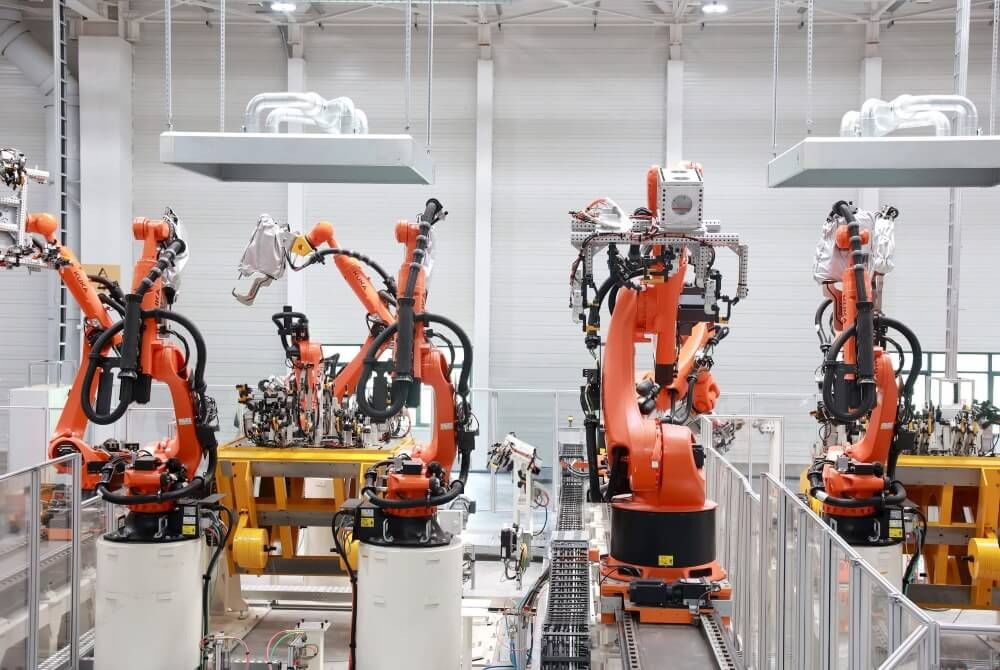 Not long ago, foreign media said that the Cupra brand of Volkswagen will launch the Tavascan pure electric model, the global annual sales target of 70,000 vehicles, will be put into production in the brand new Volkswagen plant in Hefei, Anhui province, and exported to the European market, Tavascan will be the first model produced in the Volkswagen plant. In particular, the news said that Tavascan is expected to enter the Chinese market in addition to exporting to overseas markets.
In addition, Hefei itself is becoming increasingly entrenched in the new-energy vehicle industry. It is reported that as of December 2022, Hefei has a total of more than 300 new energy automobile industry enterprises, including 6 vehicle enterprises such as JAC, Nextev, Volkswagen Anhui, BYD, Changan, Ankai, and a group of leading enterprises such as Guoxuan High-tech, Juyi Power, iFlytek, Siwei Tuxin, and Kekuochuang. Covering passenger cars, buses, trucks, sanitation vehicles and other models as well as battery, motor, electric control and other core parts.
What's more worth mentioning is that Hefei has issued the "Hefei 14th Five-Year" new energy Automobile Industry Development Plan ", "Several Opinions on Supporting the Development of new energy Vehicles", "Hefei New Energy Automobile Green Travel Implementation Plan" and so on, forming an industrial policy system of "industrial policy - implementation rules - implementation opinions". It provides a strong guarantee and support for the development of local new energy enterprises.
As Ge says: "Our choice to put down roots in Hefei can be explained by an old Chinese saying: 'The right time, the right place and the right people'. We hope to help Hefei become a new energy vehicle capital in the future, and Hefei's high-quality resources can help us better focus on the new energy vehicle sector." How much support can Volkswagen's electrification strategy be provided by taking root in Hefei, and what changes can Volkswagen's in-depth layout bring to the new energy automobile industry in Hefei, Anhui Province? Let's wait and see.
Originally published by China Automotive News Website May 30, 2023