Tesla's strategy, Ford's choice
---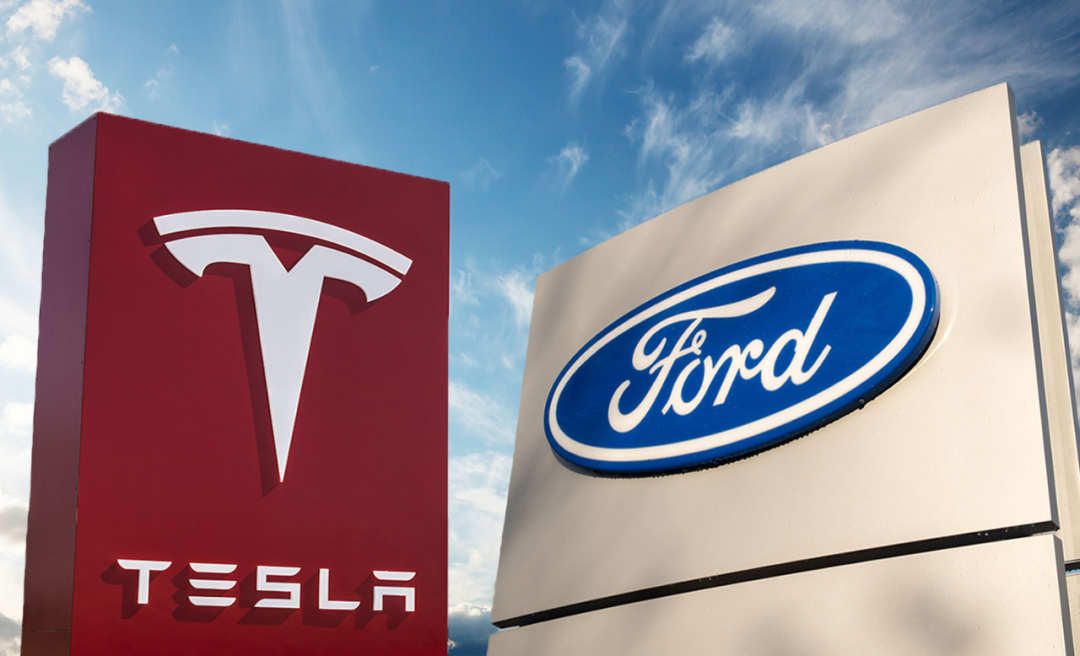 There are no permanent enemies, only permanent interests, such as Geely and Changan, or Ford and Tesla.
On the evening of May 25, Ford CEO Jim Farley and Tesla CEO Elon Musk announced on Twitter that they had reached an agreement. Starting in the spring of 2024, Ford Electric vehicles will have access to more than 12,000 Tesla supercharging piles in North America. Starting in 2025, Ford will equip its next generation of electric vehicles with Tesla's charging ports. By doing so, Ford will become the first major automaker to adopt Tesla's charging standard, giving it access to the largest quick-charge network in the US.
■ Switch to Tesla charging standard
Following the Ford deal, Musk said Ford electric car owners will be able to seamlessly access Tesla charging posts through Ford's app. However, Ford's current EV ports are based on the Combined Charging System (CCS) standard, while Tesla's supercharge network is based on its own proprietary charging standard, called the North American Charging Standard (NACS). As a result, Ford's three electric vehicles -- the Ford F-150 Lightning, Mustang Mach-E and E-Transit -- will need to pass through Tesla's charging pile adapters next year to access its 12,000 overcharged piles in North America.
Separately, Ford will stop making electric cars with CCS ports and replace them with Tesla's NACS charging port starting in 2025, when new cars will no longer need a special adapter, according to the company's statement. This means that Ford will drop the CCS standard and join Tesla's charging standard camp.
This may also be a part of Tesla's strategy to force car companies to make choices with the lure of overcharging piles. At present, there are mainly four charging standards competing for the dominant position in the world, which are: Japanese CHAdeMo standard, Chinese GB/T standard, European and American CCS standard, and Tesla NACS standard. In November, Tesla announced that it was opening up the NACS standard, disclosing its charging connector design patents and inviting other automakers to adopt the NACS design in production vehicles. It is easy to see Tesla's ambition to push its own standards to become the industry standard. Today, Ford is the first car company to "eat the crab", with a clear resemblance to Tesla.
Jim Farley noted that Ford was pushing for a single U.S. charging standard, and that it was "ridiculous" to have multiple plugs in a charging network. "We can't even agree on which plug to use." Musk has said he does not want Tesla's charging network to become a "walled garden."
In terms of fees, Jim Farley said Ford owners may have to pay a monthly fee, but he didn't give specifics. Musk said the price of the adapter for Ford's electric cars would not be "too high" and would be in the "hundreds of dollars" range. Neither Ford nor Tesla disclosed any financial details of the deal.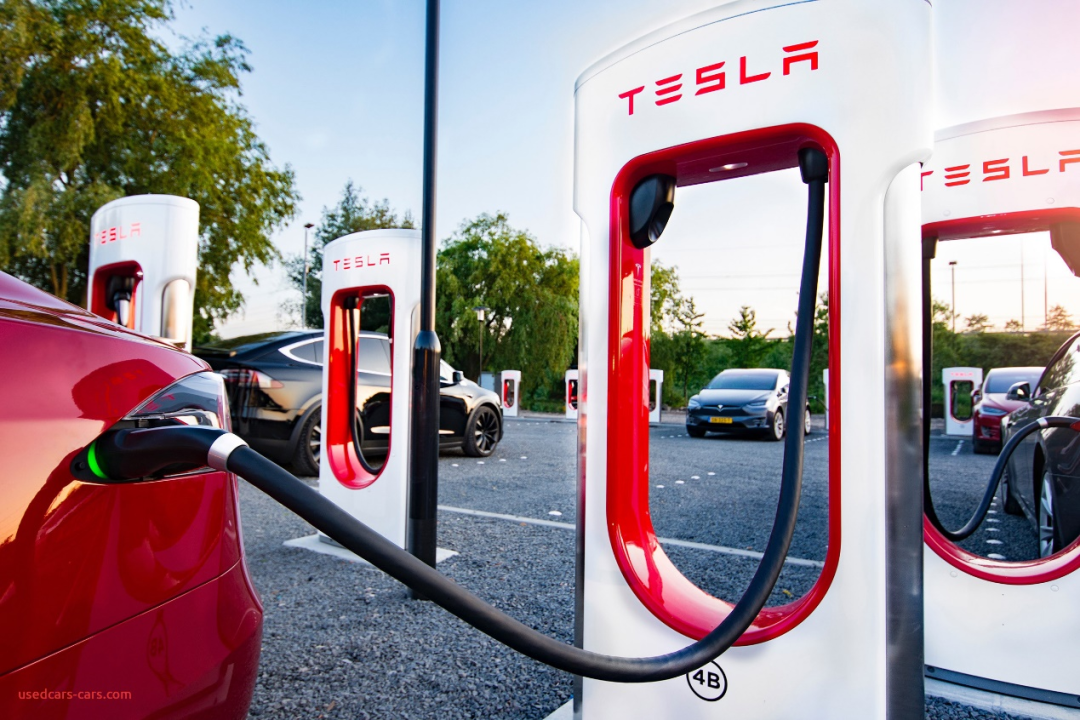 ■ Seek external assistance for charging
Why Ford likes Tesla's supercharged Network A line Tesla made last year when it announced the opening of the NACS standard may be the reason. "NACS is the most common charging standard in North America: twice as many vehicles use NACS as CCS, and 60% more of Tesla's Supercharging network uses NACS than all CCS combined." Tesla said.
Of course, that doesn't mean NACS is widely accepted in North America, but simply because Tesla sells a lot of its own cars and has built a large charging network. Data shows that Tesla has built the largest quick-charge network in the United States, with about 1,600 supercharging stations in the United States, totaling more than 17,000 supercharging piles. By comparison, a check on the website of the U.S. Department of Energy's Alternative Fuels Data Center (AFDC) shows that as of May 26, there were about 39,000 quick-fill piles in the United States. In other words, nearly half of the U.S. fast charge network comes from Tesla, and Tesla's supercharge pile charges faster.
The U.S. government has proposed spending $7.5 billion to build 500,000 public charging points in the United States. However, the construction of charging piles is slow, and the regional gap is large. So far, Alaska, West Virginia, South Dakota and other states have fewer than 1,000 public charging piles, and even fewer quick-charge piles. Ford itself currently has a third-party network of about 84,000 charging points, including about 10,000 quick-charge points, but that's not nearly enough. If Ford wants to quickly increase electric vehicle sales in the short term, it needs to look for outside help, and Tesla, which accounts for half of the U.S. charging market, is a good choice.
In fact, not only Ford, but also the U.S. government is impatient to wait for the charging piles to be laid. The move to speed up electric vehicle adoption follows repeated pressure from the U.S. government to open up its charging network to other brands or cut Tesla out of a $7.5 billion U.S. government subsidy program. After much negotiation, in February, U.S. President Joe Biden shook hands with Musk and met him halfway. Musk agreed to open up Tesla's charging network, and Biden praised him. By the end of 2024, Tesla is on track to have at least 7,500 charging posts open in North America for all electric vehicle brands.
Capital markets responded positively to the Ford-Tesla tie-up, with Ford shares jumping more than 6 percent and Tesla shares rising nearly 5 percent on Friday. U.S. Transportation Secretary Pete Buttigieg also praised the Ford-Tesla deal and said the U.S. government would not dictate charging standards. Between the lines, let the market decide. In addition to Tesla, Jim Farley said Ford should take the lead in reaching out to new brand companies, such as Nio or BYD, to work with competitors in a new way.
Originally published by China Automotive News Website May 29, 2023