---
Old Music is in trouble. Big trouble.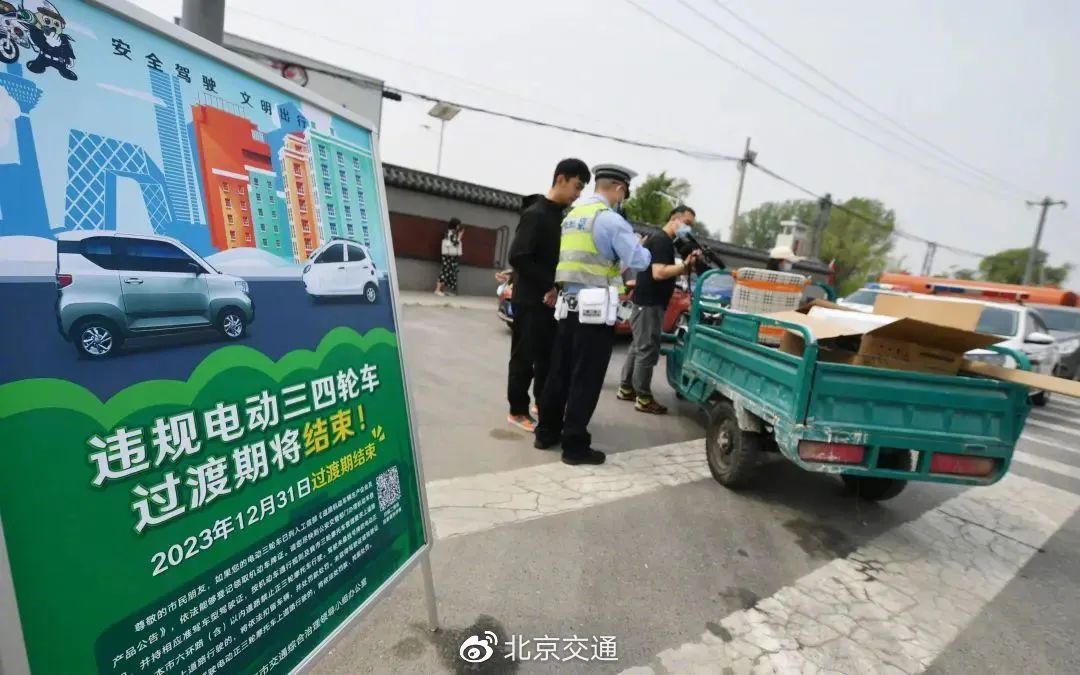 Recently, the controversial "old man music" has stood on the C position of public opinion. The reason is that the Beijing Municipal Traffic Management Bureau once again stressed that from January 1, 2024, illegal electric three - and four-wheelers will not be allowed to drive on the road and park in roads, squares, parking lots and other public places. Illegal road driving or parking, law enforcement departments will investigate and handle according to law.
Soon after, the Beijing Municipal Bureau of Commerce coordinated with the Beijing Automobile Circulation Industry Association to organize enterprises to build an online recycling platform, providing online recycling services to facilitate car owners to sell their vehicles, and eliminating the "old music" trend completely.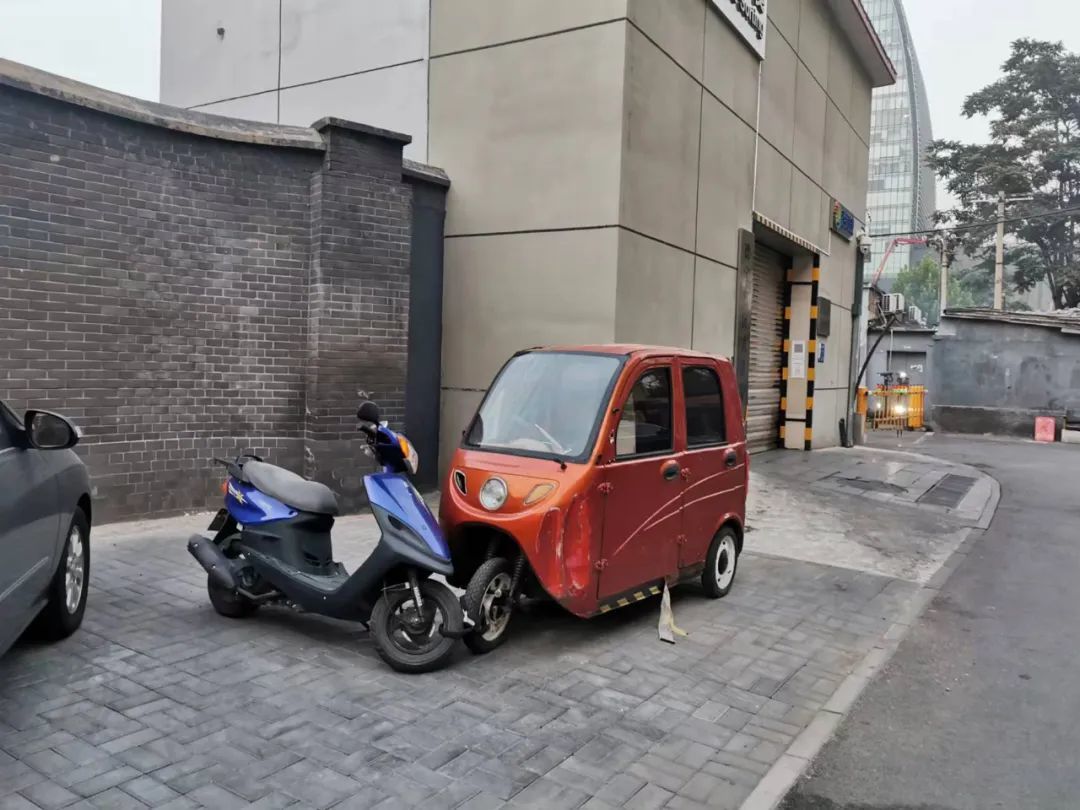 01 "Old Music is cheating in the ring"
It is not a fixed brand of mobility scooter, but a collection of cheap and shoddy electric cars on the market. They are collectively known as "oldie" because the biggest customer group for these mobility scooters are the elderly.
With low price, no license, no driver's license, no insurance, convenient charging and other characteristics, commonly known as the "old music" of low-speed electric vehicle sales in recent years, and "with The Times" to launch a similar shape to Porsche, Mercedes-Benz, Bentley and other brands classic models of the product, not only harvest a large number of old fans, more successful capture many young people's hearts.
For just entered the workplace, deposit is not much "young", "Laotou" price is not high, convenient operation, some manufacturers know young people's aesthetic, launched a variety of macaron color, salt collocation appearance level is quite high, footpads, seat cover, steering wheel cover, curtain hooks and car accessories are available, driving feeling almost no difference with the car "Laotou", Also once became the "dream car" of young people.
But no matter how elaborate it is, it doesn't change its "non-motorized" nature. There are two main things that make fun of "Oldies". One is poor quality: no chassis, no seat belts, no airbags, citizens Zou Zhikun thinks, "Laodou is a layer of tin, a hit on the waste, safety factor is very low, open Laodou and sit Laodou is in the risk of life."
The second is not to obey the traffic rules: Laotou love rushing, love random lane change, love the reverse, fall in love with the fast road, is not the love of traffic lights. Owner Pei Premier League mentioned "old music" too tired, "this thing I see fear, once almost hit, you see it in front of the roadside drive well, guarantee when suddenly turned; You see it sitting on the side of the road, but you don't know when it's going to turn on and go into the driveway."
Pei Premier League frankly, "this car is cheating in the circle, but also account for my parking space, in their eyes no zebra crossing and traffic lights, pedestrians in the way, fast road darting, and even ran to the middle of the motor road to press two lanes to run, more terrible is the night driving lights do not drive, in order to save electricity completely on the road driving lighting, pure road killer, I'm all for banning it!"
02 "The bigger the city, the faster the old music ban"
Public complaints were widespread. In November 2018, the Ministry of Industry and Information Technology and other six ministries issued a Notice on Strengthening the management of low-speed electric vehicles, which clearly stated that mobility scooters for the elderly belong to the category of low-speed electric vehicles that have been included in the supervision. At that time, the idea of work is "upgrade a batch, standardize a batch, eliminate a batch", so in addition to requiring the local clean up and rectify existing capacity, "Notice" is also prohibited to new low-speed electric vehicle capacity.
Since then, a number of low-speed electric vehicle manufacturers began to upgrade through the acquisition of production qualifications and cooperation with traditional car companies. Among them, the most concerned is, the "old head music one brother" known as Reading Automobile to the high price of 1.45 billion yuan to buy Chuanqi Mustang, so as to obtain a full set of car production qualifications, to enter the new energy vehicle market. But the turnaround ended with a new bankruptcy review for Reading Motors on May 7th.
From the perspective of supervision, since 2021, Beijing Municipal Public Security Bureau, together with the relevant departments of traffic, commerce, market supervision, urban management and law enforcement, has insisted on the combination of the source control sales link and the road standard traffic order, forcefully carried out the illegal sales "source cut" action, and continued to promote the comprehensive treatment of electric three-four-wheeler. Jiangsu Province on March 29 to the "Jiangsu Province Road Traffic Safety Regulations (amendment)" review clearly proposed to strengthen the production and sales of "elderly scooter" supervision. Wuhu, Anhui province, also announced that starting from April 15, electric tricycles will be installed in the main urban areas to control road sections, through strict measures to comprehensively strengthen management.
Fan Yongjun, secretary-general of Chengdu New energy Automobile Industry Promotion and Application Promotion Association, believes that elderly mobility scooters belong to the "reduced version" of motor vehicles, and many elderly mobility scooters are not only used for elderly mobility but also for operation, drivers often do not abide by traffic rules. Once a traffic accident occurs between the uninsured "Laotou music" and the insured car, it is easy to produce disputes and even "insurance fraud" phenomenon, indeed there is a big security risk. Therefore, it is a trend for big cities to ban "old-head music", and "the bigger the city, the faster the ban".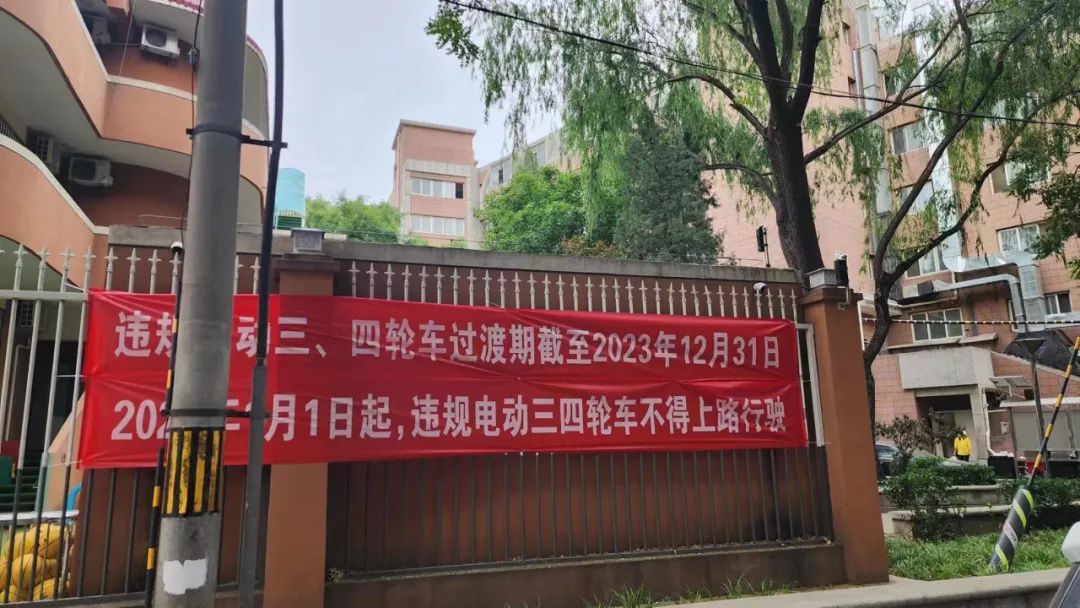 03 "Cost-effective tools that are difficult for the common people to part with"
However, the public opinion is not only in favor of banning old-head music. Zhou Junbo, who worked in the low-speed scooter market for a decade, was forced to switch over a year ago due to a sharp contraction in the industry. He told China Automotive News that he has been in the industry for so long because he approves of the product.
In fact, the ban on mobility scooters for the elderly is a cliche, but why does it keep happening? Because there will always be a need. For the elderly who are inconvenient to travel, families with low income, and the vast number of unknown rural areas, the low-speed scooter is a cost-effective means of transport that many ordinary people find difficult to give up. "Young people are busy with work and old people take their children to and from school, but the family can't afford a car or have no license plate. If there is no low-speed mobility scooter, it will be difficult to meet the wind and snow." Zhou Junbo said.
Gao Yilin, who lives in the suburbs of Beijing, also told reporters, "old man music" in the suburbs of Beijing almost every family has, now few young people in the countryside, the old people pick up their children, market, land and other scenes, "old man music" is essential.
Fan Yongjun also believes that if the "old man music" is really completely banned, you guess A0 A00 level new energy vehicle may not have the opportunity to fill, it depends on the specific use of the group. If young people are using it, maybe new energy vehicles have the opportunity; But if most of the users are older people without driving licenses, this part of the market may not be filled.
In Zhou Junbo's opinion, the low-speed scooter is indeed poorly made and lacks national standards, but in fact it is safer than the two-wheeled battery car, three-wheeled shed electric car. Since the first two models still have room to survive, "old head music" is to be hacked to death?
He said that many people confuse the concept of "mobility scooter for the elderly," which is less than three meters long, and "low-speed electric vehicle," which is three to 3.5 meters long. "Low-speed electric vehicles" have higher quality and safety, which is very close to A00 new-energy vehicles. However, due to the limited capital and strength, such enterprises have failed in the process of transformation and upgrading one after another. As a result, the current situation is that "low-speed electric vehicles" have almost completely withdrawn, while "mobility scooters for the elderly" are still active in the market, showing a typical situation of "bad money drives out good money".
04 "The development of low-speed vehicle industry should be guided rather than prohibited"
The controversy continues to be repeated, low speed mobility scooter in the end should go or stay? During the interview, many people believe that it is time for stricter regulation, but a "one-size-fits-all" crackdown does not seem to be an ideal solution.
Zhou Junbo believes that over the years, multi-level regulatory departments have issued relevant management documents for many times, but the implementation is not strong; Attempts to introduce a national standard for low-speed mobility scooters have also foundered. In the vast rural areas, many elderly people are not able to move easily, because they are too old or have insufficient education level to get a driver's license, and there is no bus to catch their children to and from school on time. Therefore, low-speed mobility scooters have a broad mass base.
It is suggested that the regulatory authorities carry out in-depth research on the rural situation, formulate reasonable regulatory measures and strictly implement them, so as to guide rather than prohibit the development of the industry without beating down the low-speed mobility scooters. "After all, in some rural areas, low-speed electric vehicle companies are still the backbone of the local economy." Zhou Junbo said.
Gao Yilin also believes that the low-speed scooter industry has existed for so many years, but has not formed an industry standard, the government later issued a standard for electric bicycles, but "Laotou Music" such models are not within the standard range. The formation of an industry is not easy, but the control of urban traffic disorder is not easy, and must be cured.
It is suggested to delimit the limits of driving in the central urban area, upgrade the traditional engine "Laotou music" to electric power, expand the national standard of electric bicycles to include Laotou music, issue mandatory speed limit and other standard requirements, and strictly supervise the production and use of links. In this way, the common people have some use, the old and environmentally unfriendly products are cleaned up, but also solve a part of the safety risks, but also for the future of the car comprehensive electric accumulation of experience; At the same time, the original industrial chain should not be broken up, and we should look for transformation opportunities according to the idea of manufacturing power.
Fan Yongjun suggested that the low-speed scooter license regulation, for the relatively low level of education and understanding of the elderly people to launch a suitable driving test standards for this group of people; At the same time, when a mobility scooter for the elderly is assigned a license, the driver must have a certificate of relevant training and be guaranteed by at least one immediate family member with a full license. "In a word, the regulation of low-speed mobility scooters is indeed difficult. How to meet the travel needs of ordinary people while ensuring a safe and orderly traffic environment is quite a test of the wisdom of managers."
Originally published by China Automotive News website May 22, 2023