Autonomous driving bids farewell to radicalization and talks about heroes with "making money"
---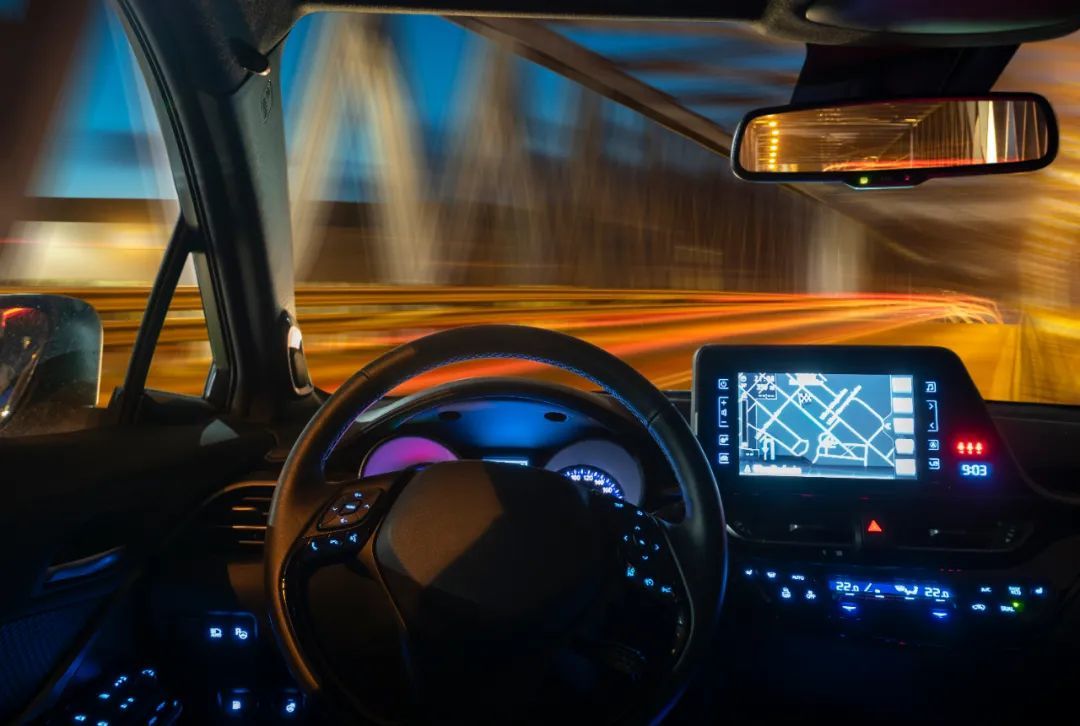 "At present, the autonomous driving market is in the darkest and most sensitive moment before landing, and it will be known in two years. If it can break through the darkness, true autonomous driving will usher in rapid development; If the sprint fails, you may face a silent start over after a while. During the Shanghai Auto Show, Zhu Xisan, professor of the School of Automotive Science of Tongji University and director of the Institute of Automotive Safety Technology, pointed out in the Jintai car column sponsored by China Automotive News.
It is true that after years of development and several ups and downs, automatic driving has become grounded from "looking up at the stars". From the perspective of this auto show, rationality and pragmatism have become the latest vane of intelligent driving.
■ Autonomous driving shows off muscles
This year's Shanghai Auto Show can be said to be a PK show of intelligent driving. Whether it is a vehicle company or an intelligent driving solution provider, they have come up with their latest achievements in the field of autonomous driving.
Huawei released the M5 Smart Driving Edition the day before the car show. In order to highlight its level of intelligence, Huawei also specifically uses L2.9 and decimal point infinite loop 9 to describe it.
The G6 model based on the SEPA2.0 "Fushake" architecture released by Xpeng Motors during the auto show is equipped with the mass-produced intelligent driving assistance system XNGP. Xia Heng, co-founder and co-president of Xpeng Motors, said confidently that the G6 is the last car before the realization of unmanned driving.
NIO exhibited the new generation ES6 for the first time, equipped with the supercomputing platform ADAM, which is equipped with four NVIDIA DRIVE Orin SoC chips, enabling computing performance up to 1016OPS.
In addition, Zhiji Auto released the "AI4M Intelligent Strategy"; Geely Automobile released Geely Galaxy L7 intelligent cockpit "Zhiai Cockpit", equipped with "8155 flagship cockpit chip + native intelligent cockpit system Galaxy NOS".
This year's Auto Shanghai also set up a separate "Automotive Intelligent Supply Chain" pavilion, where autonomous driving suppliers such as chips, radar, ADAS, autonomous driving solutions, Internet of Vehicles, and high-precision map leaders intensively released new products and technologies.
CITIC Technology Zhilian released the C-V2X converged intelligent driving domain controller solution, which can realize L2 and above autonomous driving functions; Black Sesame Intelligent released the 1st generation of intelligent vehicle cross-domain computing platform Wudang series and Huashan Developer Program; Xinchi Technology launched the 2nd generation central computing architecture SCCA2.0, the full-scenario cockpit chip X9SP and the single-chip V9P of the ADAS domain controller integrated with Xingquan...
In terms of automotive intelligent sensors, many advanced products have also appeared. Yijing Technology displayed a full range of high-performance, integrated, small-size, mass-produced long- and short-range automotive-grade solid-state lidar products; Chuhang Technology brings the fifth generation of mass production radar products and the 5+ generation of 4D imaging radar products, as well as the debut of innovative products stealth radar.
The products of autonomous driving solution providers are also dazzling, such as Baidu's newly upgraded cockpit map "polygon" product matrix, NavInfo's new scene map product for intelligent driving, Didi's hybrid unmanned solution autonomous driving cargo KargoBot... In addition, such as SenseTime, Zongmu Technology, Movision Intelligence, Fredeco, Nishijing Technology, etc. also displayed the latest products.
■ Autonomous driving is becoming rational and pragmatic
"The focus of intelligent driving at this auto show is around mass production, on the one hand, using L2 assisted driving to assemble pre-loading mass production, on the other hand, using high-end intelligent driving technology to demonstrate their advanced capabilities, reflecting the rational and pragmatic development trend of the autonomous driving industry." At the Shanghai Auto Show, the relevant person in charge of an autonomous driving startup told reporters.
Indeed, compared with the previous one, the changes in automatic driving at this auto show are particularly obvious, the "future technology" of the last auto show is missing, and driverless technologies such as L4 are rarely mentioned, replaced by high-end intelligent driving and parking. These signs show that autonomous driving technology is returning to rationality, and related companies are also seeking mass production and landing.
In the development process to high-end intelligent driving, high-speed and urban pilot assisted driving is an important part. Huawei released the ADS 2.0 advanced intelligent driving system solution on the eve of the auto show. This year's auto show released a high-end intelligent driving system solution based on BEV's next-generation perception technology to solve safety pain points in high-speed scenarios.
"At this Shanghai Auto Show, the field of autonomous driving began to focus on the landing scene of L2++ high-end assisted driving. Autonomous driving companies are beginning to understand that mass production is the only way to achieve true autonomous driving, and the entire industry has become more pragmatic. Liu Xuan, vice president of Yuanrong Qixing, told reporters.
The mooring integration is also gradually heating up. Zongmu Technology exhibited Amphiman 3000 and Amphiman 8000 Amphiman series products, and Yihang Intelligent launched a single-SOC integrated mass production domain controller; Fredtech showcased the lightweight and high-end integrated mooring solutions.
Jiang Nanyi, marketing director of Liangdao Intelligent Marketing, told reporters that at the 2019 Shanghai Auto Show, intelligent driving is still a "very icing on the cake" function, and most models rarely have consumers who will ask about intelligent driving-related configurations, but at this auto show, many consumers will take the initiative to ask about the configuration and performance of intelligent driving functions.
The change is also reflected in the difference in prices. "This year's auto show's autonomous driving technology is closer to the real needs of customers at this stage. At present, the requirements of host manufacturers for automotive intelligence are multi-faceted and comprehensive considerations, including quality, price and function. The blinding lidar products launched by Liangdao are also born in such a market environment. Jiang Nanyi said.
Liu Xuan also pointed out that under the price war, car companies pay more attention to the cost performance of intelligent driving products, and they hope that intelligent driving systems can achieve better functions with less hardware. Therefore, each autonomous driving company has begun to "show its own talent" at the level of cost performance. Taking Yuanrong Qixing D-PRO as an example, the hardware cost of Yuanrong Qixing D-PRO is 14,000 yuan, which can realize high-end intelligent driving from any point to point within the navigation map; the hardware cost of D-AIR is 7,000 yuan, which can realize intelligent driving at any point in the high-speed section, and the two products are enough to meet the cost-effective needs of car companies.
The change is not only that, Zhu Zhiling, CEO of Sihai Wanlian, especially mentioned that at this auto show, many car companies mentioned the relevant description of the third space. She said that it has become a consensus that the home is a fixed living space, and the vehicle environment is the third living space. The car is no longer a single means of travel, but an extension of a new way of life. In recent years, the popularity of outdoor camping has also brought strong growth to the sales of in-vehicle peripheral products, so the trend of in-vehicle intelligent scenarios is becoming more and more obvious.
■ Leading the second wave of value upgrading in the automotive industry
Zhu Xishan believes that at present, the autonomous driving market is in the darkest and most sensitive moment before landing, and it will be known within two years. If it can break through the darkness, true autonomous driving will usher in rapid development.
But in Liu Xuan's view, now is the most critical moment for autonomous driving to land, but not the darkest moment, because the industry has a clear understanding of the realization path of real automatic driving, and it is no longer a state of crossing the river by feeling the stones. Mass production is the only way to achieve true autonomous driving. First of all, the massive amount of data generated by mass production can promote technology iteration. Second, the massive data produced in mass production can also prove to the government that autonomous driving is more reliable than human driving, so that policies can fully relax autonomous driving.
"The development of any industry may encounter a very radical state in the early stage, whether it is from the publicity of technological pioneers or the performance in the market, it may seem particularly radical, but when it becomes truly for the mass market, it becomes more mature and stable." We also see this transformation intuitively in the development of autonomous driving functions and the delivery of commercialization. Jiang Nanyi said that the function of intelligent driving in the process of mass production commercialization will lead the second wave of value upgrading in the automotive industry in the future.
For future development, Zhu Zhiling said that the most important thing for intelligent vehicles is to deeply integrate with the scene, which can meet the needs of users in multiple scenarios and obtain more rich content from the vehicle; OTA upgrade technology is a very important intelligent function, for car companies, it is necessary to fully collect and deeply analyze vehicle data to tap deep value. Intelligent cars put forward higher and higher requirements for bandwidth, complex scene applications, scalability and other aspects of in-vehicle inter-vehicle data transmission, and vehicle Ethernet can meet these requirements well and will become one of the most important bus technologies for intelligent vehicles in the future. AIoT conforms to the development trend of the industry and the demands of relevant parties in the industry chain, but how to form a unique ecology and gain recognition is still in the exploration stage, and it is necessary to plan and integrate from multiple angles, unify relevant access standards to achieve ecology, and combine with the original vehicle capabilities to achieve a better user experience.
"As for when to achieve autonomous driving, it is not the most important, the key is how autonomous driving technology has changed and improved people's lives, transportation, and driving experience." Jiang Nanyi said.
Originally published on China Automotive News on May 11, 2023