8 key words! Here come the main points of the government work report
---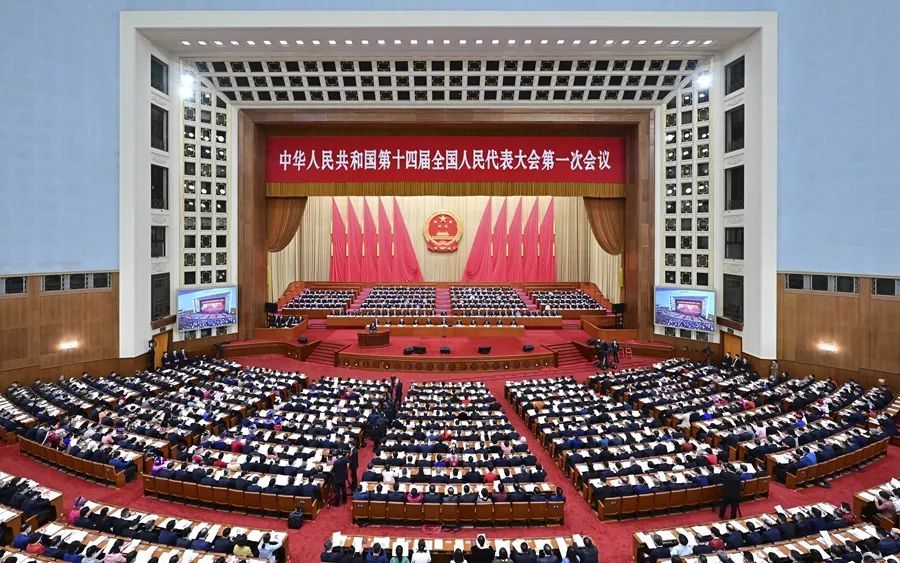 The first session of the 14th National People's Congress (NPC) opened in Beijing, capital of China, March 5, 2019. At the meeting, Premier Li Keqiang delivered the government work report.
When reviewing the work and achievements of the past year and five years, the automobile industry as an important pillar industry of the national economy has been mentioned several times, including:
We developed new forms and models of consumption, and adopted measures such as reducing and reducing vehicle purchase tax to promote automobile consumption. Sales of new-energy vehicles increased by 93.4%.
We will accelerate the development of emerging industries such as high-end equipment, biomedicine, new-energy vehicles, photovoltaic and wind power.
We supported mass consumption of automobiles and household appliances, and the number of automobiles exceeded 300 million, an increase of 46.7%.
This year is the first year for fully implementing the Party's 20 National Guidelines. It is also a crucial year for the implementation of the 14th Five-Year Plan. It is also a year for the change of the government. In his report on the work of the Government, Premier Li Keqiang set the following major development targets for this year: GDP growth of around 5% and CPI rise of around 3%.
So, in this year's work focus, what is related to the development of the automobile industry?
Key words: Policy continuity, pertinence
We will maintain the continuity and pertinency of our policies and strengthen policy coordination. We will increase the effectiveness of our proactive fiscal policy. We will improve preferential policies for taxes and fees, and continue and optimize existing measures such as tax cuts and tax rebates. Prudent monetary policy should be precise and effective. Industrial policy should focus on both development and security. We will promote the transformation and upgrading of traditional industries, foster and strengthen strategic emerging industries, and strengthen weak links in the industrial chain. Science and technology policies should focus on self-reliance and self-improvement.
Interpretation:
The healthy and orderly development of the automobile industry cannot be separated from the support of national policies, which is fully demonstrated by the rapid development of new energy vehicles and intelligent Internet-connected vehicles. In particular, in the context of accelerating transformation and upgrading of the automobile industry, maintaining policy continuity will help promote the steady development of the Chinese automobile industry.
Key words: Expand domestic demand
Focus on expanding domestic demand. We will give priority to restoring and expanding consumption. Stabilize large purchases. We will encourage and attract more private capital to participate in major national projects and projects to strengthen areas of weakness, and stimulate private investment.
Interpretation:
Consumption is the "ballast stone" and "stabilizer" of economic growth, and a steady increase in automobiles, home furnishing and other major consumption is crucial to boost consumption. In terms of investment, private investment in new energy vehicles, power batteries and smart Internet connections has become an important engine to boost local economies.
Key words: manufacturing industry chain
Centering on the key industrial chain of the manufacturing industry, we will pool high-quality resources to jointly tackle key core technologies. We will strengthen domestic exploration and development of major energy and mineral resources and increase reserves and production.
Interpretation:
The key core technology is the important tool of the country. Focusing on key core technologies and building an independent and controllable industrial chain will help promote the auto industry to be self-reliant and self-reliant. Improving our ability to ensure energy and resources security is an overarching and strategic issue that bears on our country's economic and social development.
Key words: digital economy
We will accelerate the digital transformation of traditional industries and small and medium-sized enterprises, and strive to make them more high-end, intelligent, and green. We will accelerate research, development and application of cutting-edge technologies. Improve the modern logistics system. We will vigorously develop the digital economy, improve regulation on a regular basis, and support the development of the platform economy.
Interpretation:
With the rapid development of the new generation of information technology and its deep integration with the automobile industry, digitalization is becoming the "propeller" for the transformation and high-quality development of the automobile industry. Under the new situation, the advantages of digital economy will be further highlighted.
Key words: state-owned enterprise reform
We will deepen the reform of state assets and state-owned enterprises and improve their core competitiveness. We will adhere to the direction of classified reform, strike a balance between the economic and social responsibilities of state-owned enterprises, and improve modern corporate governance of state-owned enterprises with Chinese characteristics.
Interpretation:
In 2022, the three-year action of state-owned enterprise reform has just come to an end, and the national level once again sends a signal to continue deepening the reform of state assets and state-owned enterprises, which will help promote the coordinated development of state-owned enterprises and private enterprises, and further give play to the leading role of state-owned enterprises.
Key words: private economy
We will encourage and support the growth of the private economy and private enterprises, support the development of micro, small and medium-sized enterprises and individual businesses, and foster a friendly and clean relationship between government and business.
Interpretation:
Private enterprises play a very important role in the auto industry. From "crossing the river by feeling the stones" to positive development and brand promotion, BYD, Geely and other private auto enterprises carry the banner of Chinese auto brands to participate in global competition.
Key words: Introducing foreign capital, expanding opening up
We will make greater efforts to attract and utilize foreign investment. Expand market access. We will actively promote accession to high-standard economic and trade agreements such as the CPTPP, take the initiative to compare relevant rules, regulations, management and standards, and steadily expand institutional opening-up. We will do a good job in providing services to foreign-funded enterprises and promote the implementation of landmark foreign-funded projects.
Interpretation:
The foreign investment has played an important role in promoting our economic development since the reform and opening up. Following the lifting of the restriction on foreign ownership in the automobile industry, further introduction of foreign investment and expansion of opening-up will bring broader space for the development of the automobile industry.
Key words: Green transformation
We will accelerate the development of a new energy system. We will improve policies to support green development, develop a circular economy, promote the economical and intensive use of resources, promote energy conservation and carbon reduction in key areas, and continue to fight to ensure blue skies, clear water and clean land.
Interpretation:
Green transformation is an inevitable requirement for building a high-quality modern economic system. The green and low-carbon transition, represented by new energy vehicles, will help propel China from an automobile power to an automobile power, and provide green momentum for economic and social development.
Originally published by China Automotive News on March 12, 2023