Changing the name to Xinkaidi and then play the ball, the change of face can not hide the nature of counterfeiting
---
In July 2007, after Kaida Half-shaft Factory in Wulongbei Town, Zhenan District, Dandong City, Liaoning Province, was seized for counterfeit production and sales of "Jinxiang" brand auto half-shafts, its business license was revoked, but the counterfeit products had established certain sales channels with huge profit margins by virtue of the genuine products, which drove the lawless elements to take risks again. In less than a month of silence, the cancelled Kaida Half-shaft Factory actually changed its name and re-registered with Dandong AIC, changing its name to "Dandong City Zhenan District Wulongbei Town Xin Kai Di Half-shaft Factory".
  
Dandong City Zhen'an District Wulongbei Town Xinkaidi Half-shaft Factory is actually Wulongbei Town Kaida Half-shaft Factory, although the change of face, but it is still difficult to hide its nature of counterfeiting. The factory applied to the Trademark Office of the State Administration for Industry and Commerce for registration of the trademark "Quanxiang" (which was not approved by the State Trademark Office and could not have been passed), which is identical to the trademark "Jinxiang" being used by our company, and belongs to the 12th major category in the trademark registration classification. It is used for the same product, and "Quanxiang" and "Jinxiang" are very easy to mislead consumers and cause confusion in the word shape. The majority of consumers, such as a little inattentive, it is easy to be deceived.
  
After being seized for counterfeiting, Xinkaidi Half-shaft Factory in Dandong Zhenan District has changed its name to play "rubbish", which is still counterfeiting brand-name products and trying to take advantage of the market popularity and influence of brand-name products to seize the market without much effort. If they succeed, they will damage the reputation of brand-name products, mislead consumers and ultimately harm the interests of consumers.
  
We remind consumers that when buying "Jinxiang" half-shafts, please recognize the trademark "Jinxiang" and buy from authorized agents to avoid being cheated. At the same time, we ask consumers who find counterfeit "Jinxiang" products or "Quanxiang" half-shafts to report to our company, the reporting phone number: 0724-4836503, the company will be rewarded.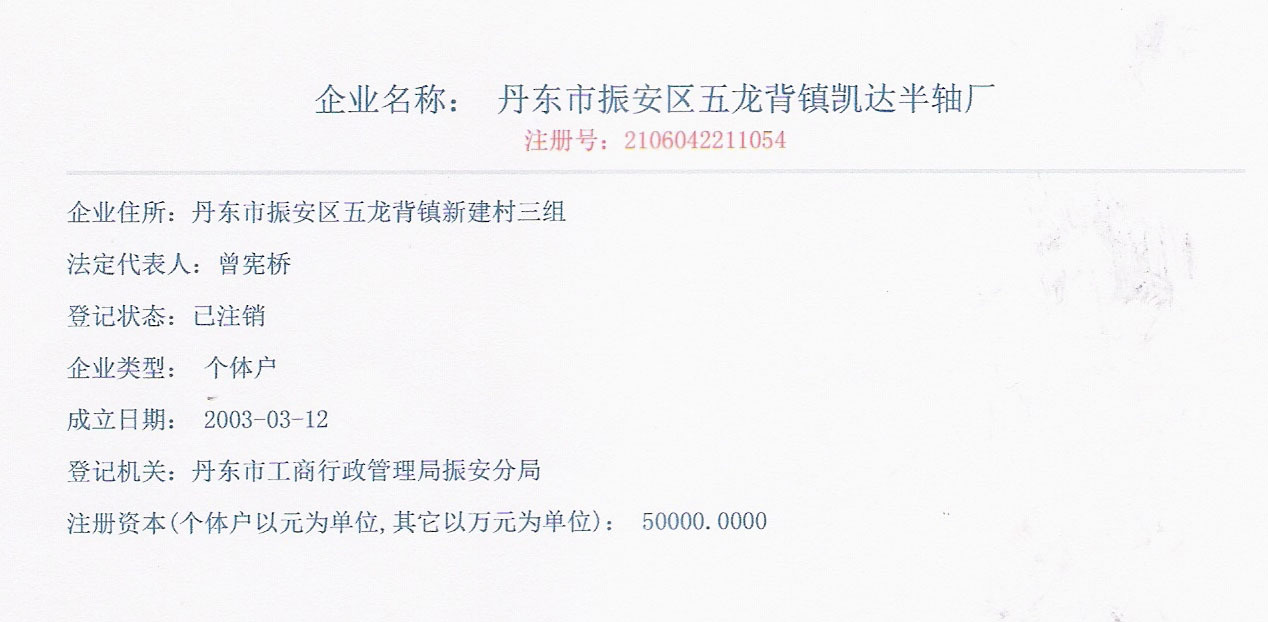 After the counterfeiting was seized, Wulongbei Town Kaida Half-shaft Factory was written off.
Changed its name to Xinkaidi Half-shaft Factory, and the purpose of changing its name is to continue counterfeiting.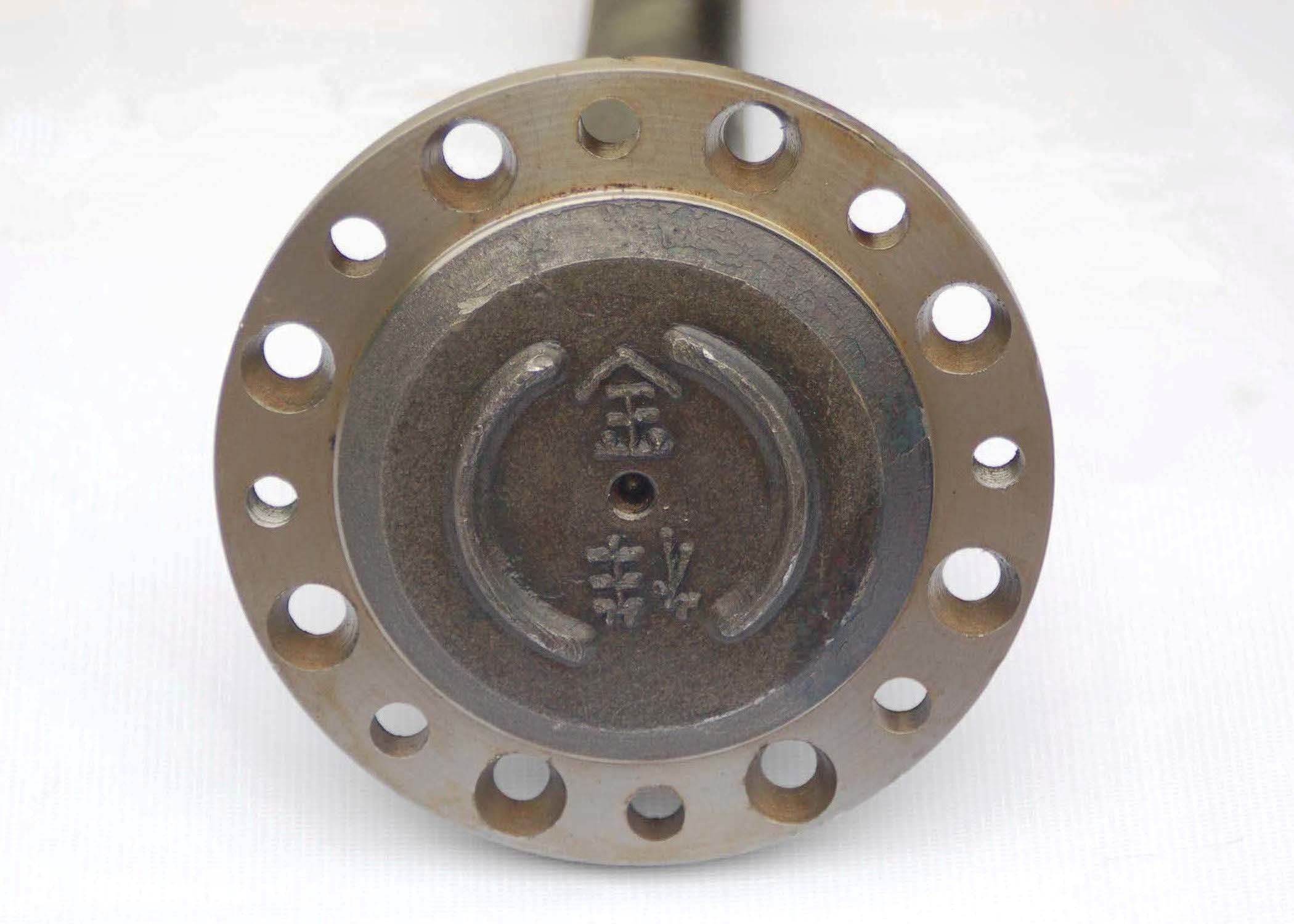 The trademark pattern used by "Jinxiang" half-shaft now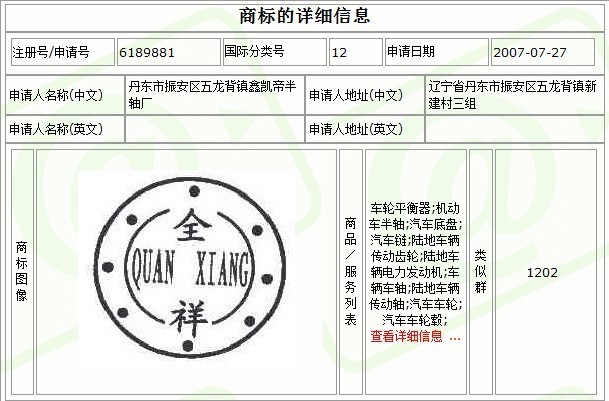 The trademark pattern of "Quanxiang" that Dandong Zhen'an District Wulongbei Town Xinkaidi Half-shaft Factory wanted to register