New Industry Standard "Automotive Half-shaft Technical Conditions and Bench Test Methods" Released——Jinxiang Half Shaft was invited to participate in the revision
---
On November 11, 2019, the national automotive half-shaft industry standard QC/T293-2019 "Technical Conditions and Bench Test Methods for Automotive Half-shafts" was released by the Ministry of Industry and Information Technology of the People's Republic of China in Announcement No. 48 of 2019, which will be officially implemented on April 1, 2020.
The standard is proposed and categorized by the National Technical Committee for Automotive Standardization (SAC/T114). Ltd. Technical Center, China Automobile Research Center for Automotive Inspection (Tianjin) Co., Ltd. and Jilin Yuanfang Machinery Group Co., Ltd. and other 10 automotive half-shaft enterprises with strong influence in China participated in the revision, and Zhongxiang Jinxiang Automotive Half-shaft Co.
In the spirit of rigorous, serious and responsible work attitude, representatives of the units in Changchun, Chongqing and other places for a number of seminars, the participating manufacturers according to the production practice of the proposed revisions were carefully reviewed, our company proposed three amendments were adopted by the revision team.
There are 38 other automotive industry standards released at the same time, all of which will be formally implemented on April 1, 2020. QC/T293-2019 "Technical conditions and bench test methods for automotive half-shafts" replaced the previous versions of the standards released as follows
--ZB T21 003-89 and ZB T21 004-89
---QC/T293-1999 and QC/T294-1999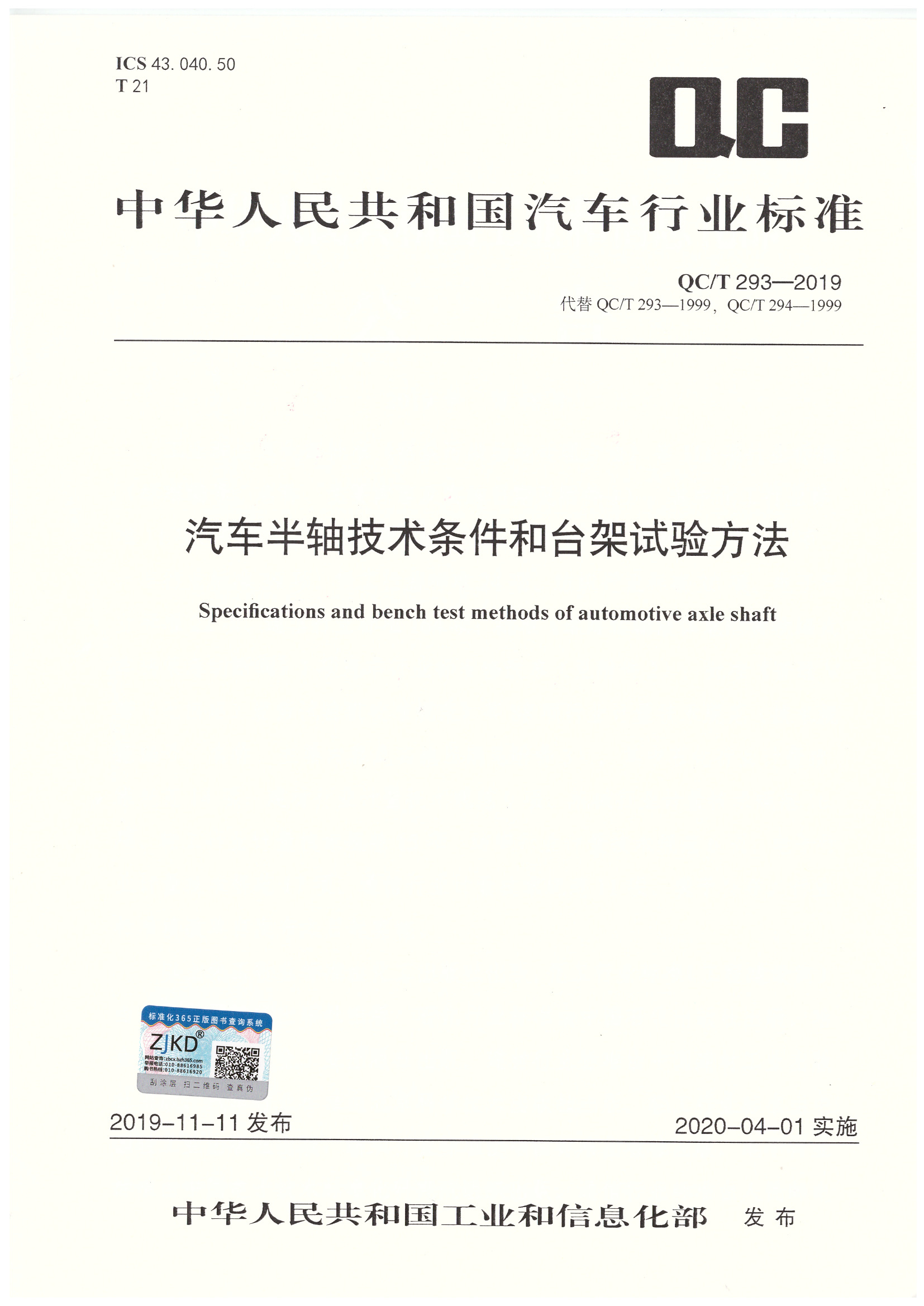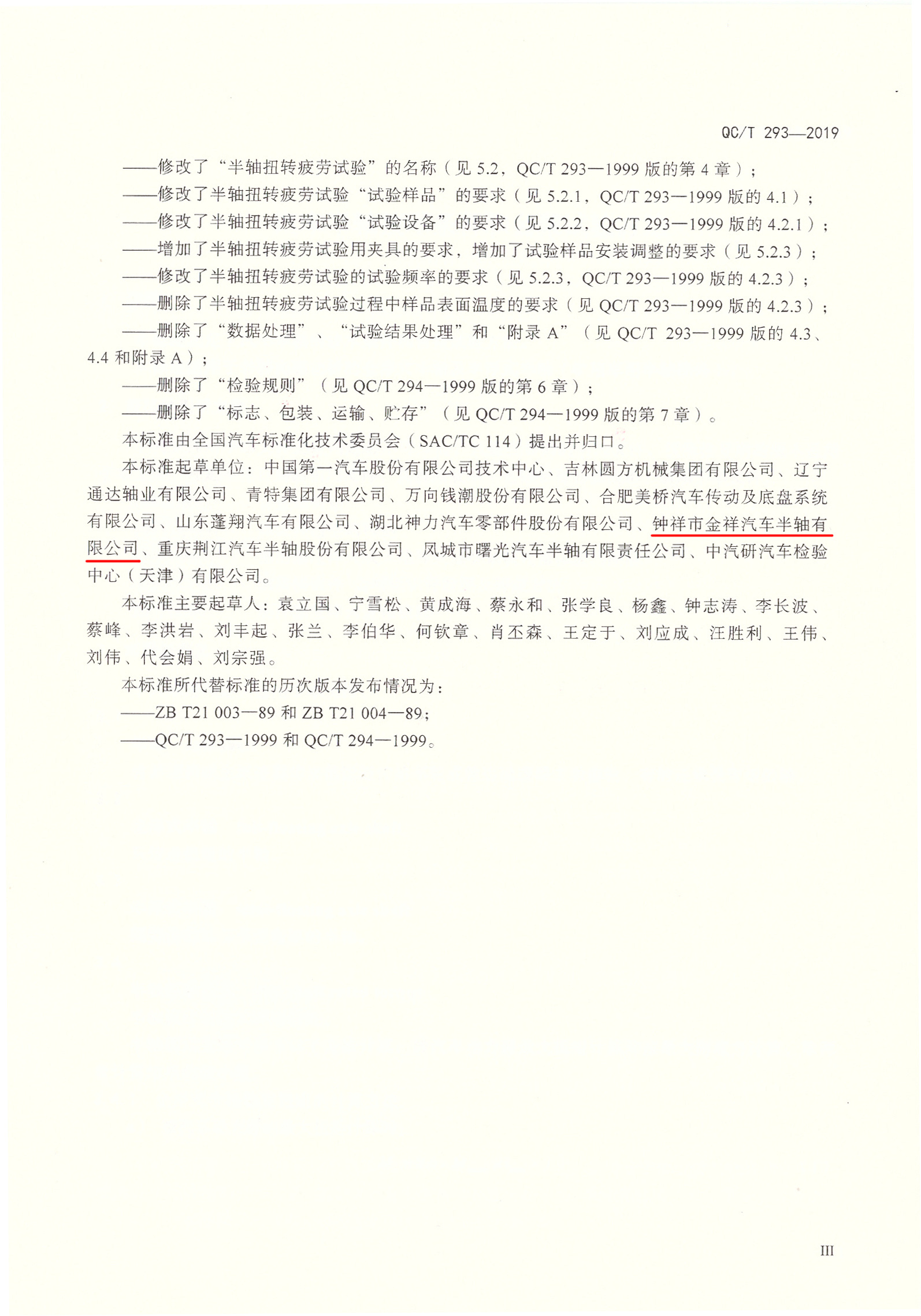 © COPYRIGHT 2022 Zhongxiang Jinxiang Automobile Axle Co., LTD . ALL RIGHTS RESERVED | SEO | power by 300.cn