A new round of "competition" has begun, who can win the construction of thousands/trillion-level automotive industry clusters?
---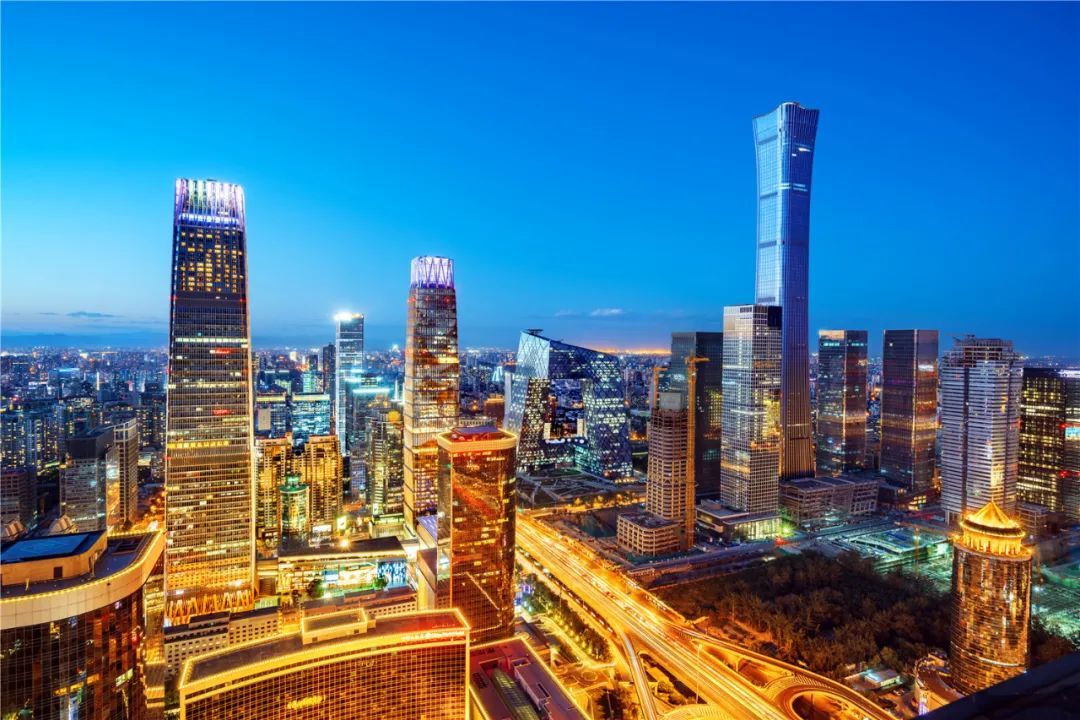 The clouds and waters of the four seas are churning, and the five continents are shaking and thundering.
Changchun, Guangzhou, Suzhou, Zhaoqing, Hangzhou, etc. have shouted the slogan of "building a 100 billion/trillion-level automobile industry cluster", and put forward corresponding target planning and implementation measures.
For a time, thousands of sails raced and hundreds of boats competed for the current. Miao Wei, deputy director of the Economic Committee of the National Committee of the Chinese People's Political Consultative Conference and former minister of the Ministry of Industry and Information Technology, said when talking about the problem of "overcapacity of new energy vehicles", China's new energy vehicle production capacity is currently not overcapacity, but there may be overcapacity of new energy vehicles in some regions or some enterprises, so the impulse of state-owned enterprises and local governments to invest excessively should be restrained.
"From the existing situation, the development of automobiles, especially new energy vehicles, has seen a boom, combined with the enthusiasm of local governments to expand investment, or will drive a new round of rapid growth in investment in China's automobile industry, at least in intention." Wang Qing, deputy director of the Institute of Market Economy of the Development Research Center of the State Council, said in an interview with China Automotive News that it cannot be ruled out that there may be some unfinished projects and some investment projects that are not originally aimed at developing the local automobile industry, which requires the state to provide guidance in fiscal and tax distribution and policies, so as to reduce the occurrence of redundant construction and blind investment to a certain extent.
From slogan to project implementation
With the emergence of the wave of electrification, intelligence and networking, the rejuvenated automotive industry has become an important starting point for local governments to drive the local economy, industrial transformation and upgrading, implement green development and innovation-driven strategies, and "building an automotive industry cluster" has appeared many times in the 2023 government work reports of various provinces and cities across the country.
The work report of the Jilin provincial government pointed out that it is necessary to adhere to the focus of economic development on the real economy, accelerate the creation of three trillion-level industries of modern new automobiles and parts, agricultural product production and agricultural products and food processing, ice and snow and summer leisure and eco-tourism, cultivate and expand a number of 100 billion-level enterprises, and accelerate the construction of a new pattern of industrial development with multi-point support, multi-industry and diversified development.
When talking about the work priorities in 2023, Zhejiang Province proposed to vigorously cultivate "415X" advanced manufacturing clusters, of which 15 15 100-billion-level characteristic industrial clusters such as new energy vehicles and parts, smart photovoltaics, and smart electrics should be actively built, and the future industries leading the development should be planned and laid out, and the global advanced manufacturing base should be basically built.
Henan also has the goal of "building a strong manufacturing province", saying that it will promote the production of projects such as SAIC New Energy Phase II, Chery New Energy Phase II, BYD New Energy Passenger Vehicle and Power Battery, and CATL Battery in 2023, and strive to exceed one trillion yuan in the output value of the automotive industry by 2025, while extending the electronic information industry chain and accelerating the creation of a trillion-level new generation of information technology industry highland.
Chongqing pointed out that it is necessary to build a modern industrial system, implement the traditional pillar industry upgrading action and the advanced manufacturing industry agglomeration upgrading and cultivation action, build two trillion-level industrial clusters of intelligent networked new energy vehicles and electronic information manufacturing, accelerate the digital transformation of the manufacturing industry, and cultivate and expand the digital economy.
The slogan of building an automotive cluster has been put into action. According to incomplete statistics, around the Spring Festival, Henan, Shaanxi, Fujian, Guangdong, Hunan, Jiangsu and Liaoning and other places have started major projects centrally, with a total of more than 3,900 projects and a total investment of more than 4.1 trillion yuan, of which a large number of projects such as new energy vehicles, power batteries and related industries have been signed, started or put into operation.
Who wins?
It can be seen that there are a group of cities committed to building a quadrillion-level automobile industry cluster with domestic medium and large vehicle enterprises as a backing, and have formed a relatively complete and mature industrial chain in and around the local area, such as Jilin, Hubei and Guangdong, etc. Today, these cities with strong industrial advantages and strength have stepped forward on the road to accelerate the construction of world-class automobile clusters.
Take Jilin Province as an example. As the birthplace of China's automobile industry, Jilin Province held the "upstep" project of the automobile industry cluster on February 21, and this year the province plans to implement 167 "upstep" projects of the automobile industry cluster, with a total investment of nearly 100 billion yuan.
"Jilin Province's goal is to reach a trillion-level automotive industry by 2025." Industry experts pointed out that it is worth affirming that the automobile-related industrial chain in Jilin Province has formed a relatively complete system of vehicles, power systems, body systems, automotive electronics, chassis and new energy.
However, it is undeniable that Jilin Province still faces shortcomings in achieving its goals. On the one hand, the local auto parts local supply rate is insufficient, and there is untapped potential; On the other hand, the traditional automobile industry has obvious advantages, but it still lags behind in the field of new energy vehicles and intelligent networked vehicles, and it is necessary to further accelerate the pace of transformation and upgrading.
Experts suggest that for those provinces and cities that have strong industrial advantages, they first need to continue to expand their advantages, rely on local large car companies and supply chains to radiate the surrounding areas, and become bigger and stronger; Secondly, to make up for the shortcomings, especially to strengthen the relevant layout of new technologies, introduce more enterprises including automotive electronics, chips or software, etc., to promote the transformation of the industry; Third, while expanding the scale, we must pay more attention to the high-quality development of the industry, which can start by improving the capacity utilization rate and the effective allocation of resources.
Can the latecomers prevail?
Compared with traditional automobile provinces, some cities that also want to build a quadrillion-level automobile industry cluster have a weak industrial base due to their short development time, but they do have certain potential in the long run, such as Zhaoqing.
Driven by the two major automobile companies in Zhaoqing, Xpeng Motors and CATL, the output value of Zhaoqing new energy vehicle and auto parts industry has exceeded 30 billion yuan and 40 billion yuan in two years, and the output value is expected to exceed 70 billion yuan in 2022. At the same time, Changzhou Jushi New Energy, Helin Liye Power Battery, Adient Auto Seat, Tianming New Energy and other projects have also settled in succession, initially forming an industrial ecological chain covering the whole vehicle and key components such as batteries, motors, and wires.
Zhaoqing announced that by 2023, the new energy vehicle and auto parts industry will be promoted to the 100 billion-level industrial club, and by 2025, the output value will double to 200 billion yuan, and new energy vehicle parts enterprises will have the ability to develop vehicles simultaneously, and the local matching rate of key parts of new energy vehicles will exceed 40%.
The above experts bluntly said that Zhaoqing wants to build a "100-billion-level automobile industry club", the advantage lies in its geographical location, although there is only one vehicle enterprise of Xpeng Motors, but looking at Guangdong, the surrounding parts supporting system is more complete than other regions, especially in the field of intelligent networking, there are conditions to attract more enterprises to "nest".
But similarly, Zhaoqing's shortcomings may also come from its geographical location, and if other companies are willing to set up production bases or R&D centers in Zhaoqing, then other surrounding cities with deeper automotive industry heritage, such as Guangzhou and Foshan, are also feasible. In fact, this is also a development problem faced by many other similar cities, and it is worth in-depth study and discussion.
Avoid overheating and blind expansion
Inevitably, some cities will irrationally provide fiscal and tax incentives or support policies in order to win high-quality projects in the competition for investment in new energy vehicle projects, which will disrupt the market to a certain extent and even trigger a new round of "blind expansion" of the industry.
In Miao Wei's view, on the whole, there is no excess of China's new energy vehicle production capacity at the current stage, but some enterprises in some areas may have excess capacity, which is mainly because of the "crossing the boundary" of local governments.
"Some local governments are too urgent, some do not want money for land, and some even build factories and buy machinery and equipment, which is not what local governments should do." Miao Wei bluntly said that using fiscal money to attract social capital is a good way to invest in venture capital, but government-led industrial investment funds "cannot be the largest shareholder", and it is best to do venture capital, not lead investment but follow investment.
Wang Qing suggested that local governments should carry out reasonable planning, guidance and layout in the process of attracting investment, and select those places that have comparative advantages or are suitable for investment from the perspective of market and factors, so as to avoid blind expansion; On the other hand, when local governments increase investment, they should be reasonably positioned to develop vehicle or parts supporting industries according to specific conditions.
"In this round of investment boom, it cannot be ruled out that there may be some unfinished projects and some investment projects that are not originally aimed at developing the local automobile industry." But it is believed that over time, these projects will soon be identified and eliminated by the market, and it is inevitable that the local government will also bear a certain economic loss. Wang Qing emphasized.
He further pointed out that fundamentally, it is unrealistic to rely on local governments or enterprises alone to solve the problem of blind investment or overheated investment, which requires the state to further straighten out the relationship between central and local finance and taxation, match local responsibilities with fiscal and tax revenues, and provide some guidance in terms of policies, or issue relevant guidance, so as to reduce the occurrence of problems such as redundant construction and blind investment to a certain extent.
"As long as local governments do their part in terms of business environment, supporting facilities and management processes, the automobile industry, as one of the pillar industries of the national economy, especially new energy vehicles and intelligent networked vehicles, can become the 'power source' and 'stabilizer' of local economic development, helping local governments better achieve high-quality economic development." The above experts said.
In particular, Zhang Yongwei, vice chairman and secretary general of the China Electric Vehicle 100 Association, pointed out in an interview with the media that in the past, the most familiar development industrial model of the government was to attract investment, but relying on this traditional industrial organization method to operate the modern, complex technology integration of the new energy vehicle industry is not feasible.
"The automobile industry is a large-scale and long-chain modern industry, and now it has reached a stage of change, and the automobile is becoming a new intelligent terminal and interlinked with the advanced technology industry. In this case, for the new energy vehicle industry to play a good role in the market, the government must also play a better role. He said.
Zhang Yongwei believes that the innovation of large-scale industry needs to be precipitated, the integration of industrial culture and innovation culture, especially the development of industry to a new stage, systematic design and organizational capabilities, and the allocation of government resources, according to the development plan, strategy, decomposition of tasks, and gradual promotion.
This especially tests the wisdom of local governments.
Originally published on China Automotive News on March 4, 2023