Japan Hino Motors Corporation experts visit our company
---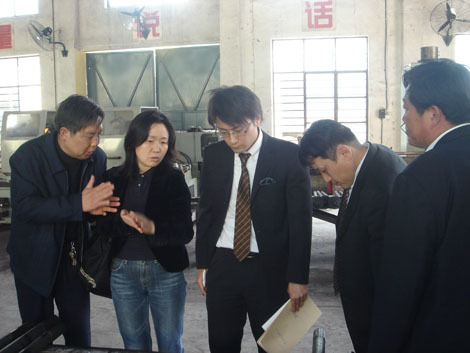 Hino experts Masayoshi Fujii (center) and Shinji Mitobe (fourth from left) inspect the production workshop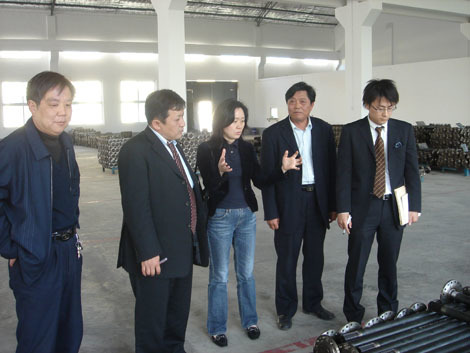 Japanese experts inspect the finished product warehouse
On April 22nd, Shinji Mitoibe and Masayoshi Fujii, experts from Hino Motors Corporation, accompanied by an interpreter, visited our company.
After listening carefully to the detailed introduction of Hino Motors Corporation and Guangqi Hino project, the Japanese experts exchanged views on the basic situation, production and management, product manufacturing, technology and product quality of Jinxiang Automotive Half-shaft Co. exchange. After that, Hino experts carefully inspected the production line and product testing of our company's automotive half-shafts.
After the site inspection, the company chairman Dai Zixiang and the Japanese experts had a business and technical exchange, in order to speed up the construction of Guangzhou Auto Hino project, the two sides reached a preliminary intention on the supporting cooperation of automotive half-shafts, then, "Jinxiang" half-shafts will be expected to be assembled in Guangdong Conghua production of Hino cars.
© COPYRIGHT 2022 Zhongxiang Jinxiang Automobile Axle Co., LTD . ALL RIGHTS RESERVED | SEO | power by 300.cn