Leaders of the Provincial Finance Department visit our company
---
On February 19, Liu Cheng'an, deputy director of the Enterprise Division of the Provincial Department of Finance, accompanied by relevant leaders of Zhongxiang City Finance Bureau, came to our company for investigation and research.
The chairman and general manager of the company, Mr. Dai Zixiang, gave a detailed report on the current production and operation of the company to Mr. Liu Chengan and his party. Dai Zixiang said: Since 2009, Jinxiang Half-shaft Company has taken the lead in getting rid of the impact of the international financial crisis, production and sales have basically returned to normal, and the mainframe supporting and market retailing have started simultaneously. A year ago, the company stocked 1,400 tons of steel, and after the year, 840 tons were issued, which still can't meet the current production and sales demand. Although the company suffered certain losses in last year's financial crisis, it was able to take the lead in starting up in the same industry, thanks entirely to a series of effective measures taken by the company since last October to cope with the financial crisis. Chairman Dai told Director Liu Chengan that the biggest problem facing the company at present is that the supply of products still exceeds the demand, but the expansion of production scale is constrained by the shortage of funds, and he hoped to get the support of the financial department.
Director Liu Cheng'an highly appreciated the spirit of unity, not waiting, not relying, striving and overcoming the crisis of Jinxiang Semi-shaft Company, and said: Jinxiang Semi-shaft can stand invincible in the once-in-a-century financial crisis, which shows three kinds of strength: first, the brand has vitality, second, the company team has vitality, and third, the company has strong measures to cope with the crisis. He hoped that the leaders of the financial department of the same company would vigorously promote these three spirits and jointly cope with the current international financial crisis. Director Liu Chengan said that the finance department should give strong support to the future project construction of Jinxiang Half Shaft. He hopes that Jinxiang Half Shaft can give full play to its own advantages, seize the opportunity, build on the momentum, develop rapidly and make greater contributions to the revitalization of the industrial economy of Zhongxiang and even Hubei.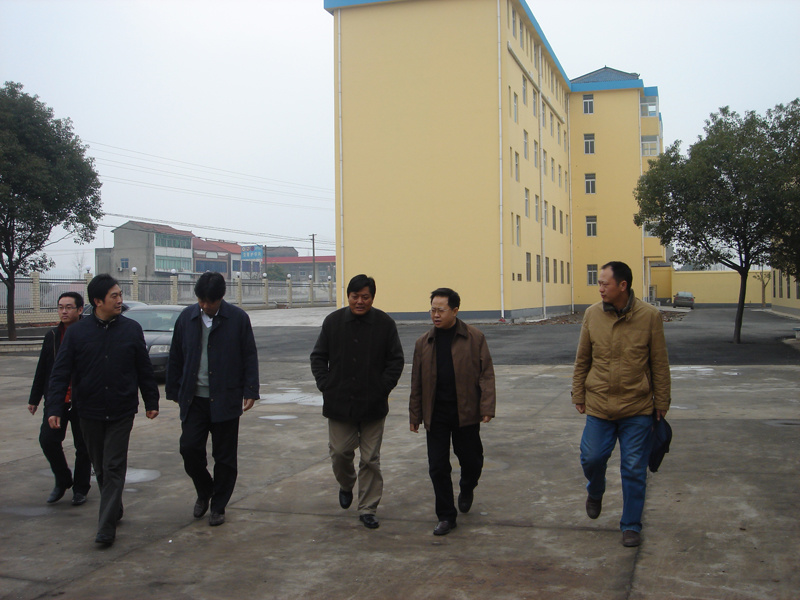 Director Liu Cheng'an and his party came to the company and received a warm welcome from the company's leaders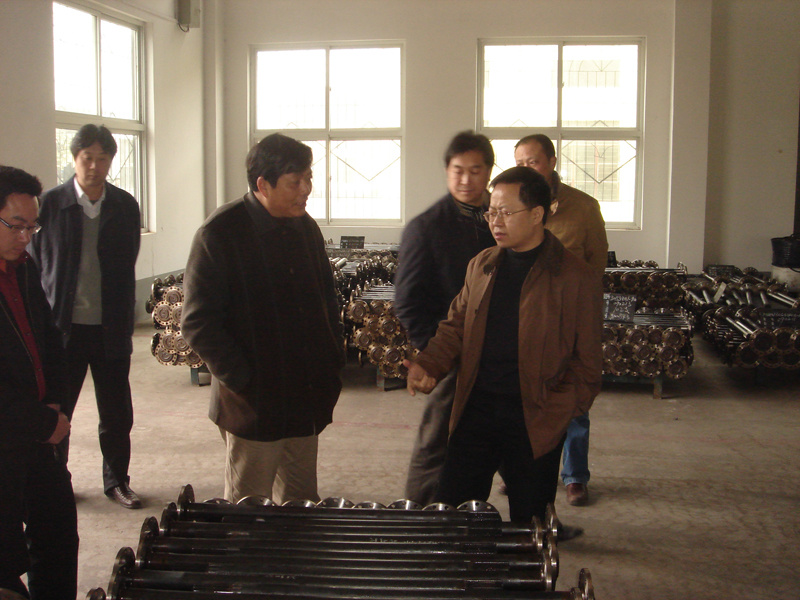 Director Liu Cheng'an and his party inspected in the finished product warehouse