Our company passed the IATF16949:2016 quality management system certification
---
On February 7, 2018, our company received the certification certificate issued by OQS, marking that our company has officially passed the IATF16949:2016 quality management system certification.
  
According to the requirements of IATF, all companies that have passed ISO/TS16949:2009 quality management system certification, the certificate will no longer be valid until the end of August 2018, and must undergo IATF16949:2016 system certification. Our company started to plan and prepare since January 2017, and sent staff to study and train for many times. In accordance with the requirements of the new version of the standard, we have been promoting comprehensively at all levels, departments and processes of the company, which has played a vital role in stabilizing and improving product quality.
  
From December 24 to 26, 2017, the company passed the on-site audit by OQS auditors, and gave full affirmation to the company's stable team, mature process, reliable quality and well-known industry; and made improvement suggestions to optimize the flow and further improve efficiency.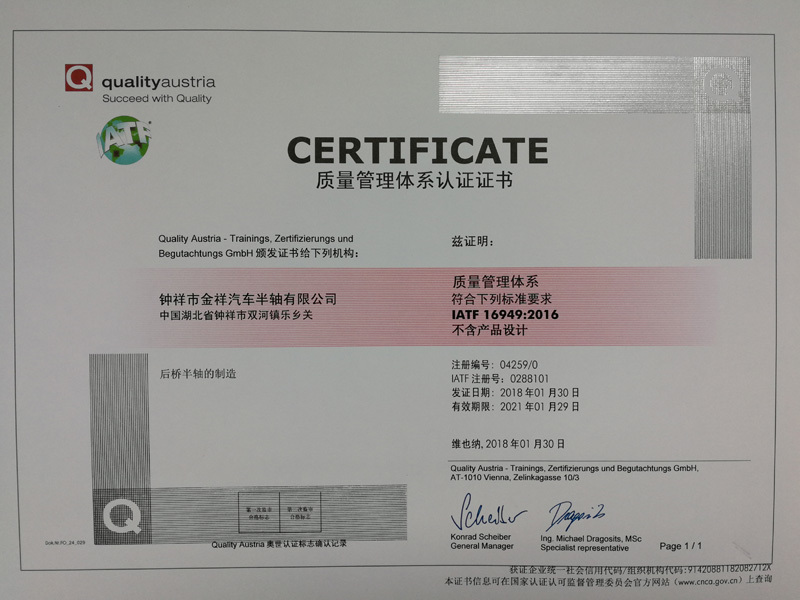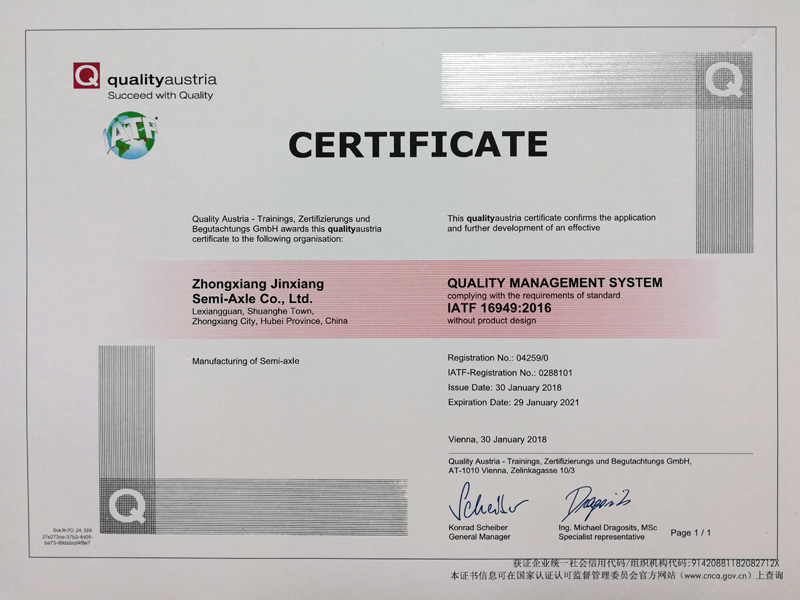 © COPYRIGHT 2022 Zhongxiang Jinxiang Automobile Axle Co., LTD . ALL RIGHTS RESERVED | SEO | power by 300.cn