Autonomy and upward Technology is king, where is the road for Chinese automobile brands?
---
In the great changes of the global automobile industry, China's automobile industry has been climbing upward. In recent years, with a new round of scientific and technological revolution and the general trend of new energy, in the process of China's automobile industry from big to strong, independent brands are facing turbulent twists and turns, but they are also brewing new life in it.
Under this wave of change, the trend of vehicle electrification and intelligence has brought huge market increments. In the face of unprecedented changes in a century, independent brands seize opportunities in the competition, seize the pulse of the industry with the help of advantages, and accelerate their entry into the market after reshaping and upgrading, and nugget new energy, a huge incremental market.
It is worth noting that in this wave, technology is empowering the automotive industry and becoming the core engine, and independent brands have realized the possibilities of brand upward through "technological transformation". As one of the major automobile groups in China, as early as 2021, Dongfeng Motor Group Co., Ltd. (hereinafter referred to as "Dongfeng Company") put forward the strategic goal of transforming from an "automobile enterprise" to a "technology enterprise", and Dongfeng is taking advantage of the opportunities faced by its own brands such as "timing, location, people" and other opportunities.
Changes in the automotive market landscape Own brands seize opportunities
Up to now, from the perspective of the entire automobile market, China has the world's largest user volume, car ownership has reached 320 million, new car sales account for more than 30% of the world, has become the world's most active automobile market. In the past 2022, the automotive industry withstood multiple pressures such as supply chains, overcame many difficulties, and achieved contrarian growth in production and sales in the second half of the year, showing strong development resilience. Looking forward to the beginning of 2023, there are two development trends in China's automotive industry that have been foreseen by industry insiders: first, electrification and intelligent accelerated change; Second, independent brands will accelerate upward surpassing.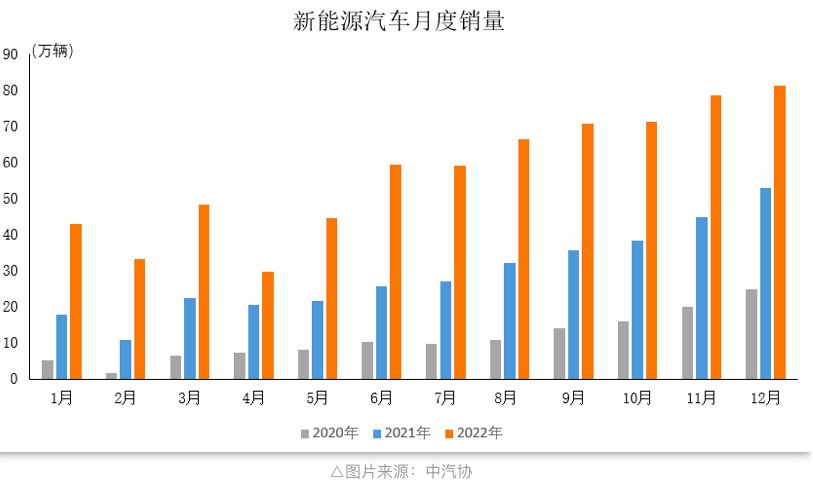 In 2022, China's new energy vehicle production and sales will reach 7.058 million units and 6.887 million units, respectively, a year-on-year increase of 96.9% and 93.4%, maintaining the world's first place for eight consecutive years. On the whole, China's new energy vehicles have established a sound industrial ecology, laying a solid foundation for future development. It is worth noting that in 2022, the penetration rate of new energy vehicles in China has reached 25.6%, and the target of 2025 market share set by the "New Energy Vehicle Industry Development Plan (2021-2035)" has been achieved three years ahead of schedule.

Based on the performance of the development of the new energy vehicle industry in 2022, the entire industry has high expectations for the development of 2023. According to the forecast of the China Association of Automobile Manufacturers, sales of new energy vehicles will reach 9 million units in 2023, a year-on-year increase of 35%.
Fu Bingfeng, executive vice president and secretary general of the China Association of Automobile Manufacturers, once said that Chinese brands have played a home role in cultivating and forming a super-large-scale automobile market. In the past 10 years, China has cultivated the world's largest automobile market, brought good development opportunities to global automobile enterprises, and enhanced their ability to resist risks. Chinese consumers are open to new things, which has greatly accelerated the transformation of electrification and intelligence.
It can be seen that the current competition in the automobile market is showing a trend of diversification, in addition to the "old roles" such as independent car companies and foreign-funded car companies, there are also new forces such as Wei Xiaoli, as well as new brands such as Aion and Lantu incubated within several major domestic automobile groups, and Avita and other companies established by state-owned enterprises and private enterprises. Under such a fierce market competition, at present, the sales volume of independent brands occupies half of the country, and the competitiveness of enterprises has undergone qualitative changes.
This is inseparable from the advantages of "the right time and place" faced by independent brands. "Tianshi" refers to the opportunity for change unprecedented in a century, "location" refers to the world's largest automobile market and the stable supply chain established by the domestic auto industry, and "people" refers to the current Chinese consumers' preference for independent brands.
It is particularly worth mentioning that in recent years, in various fields, "national tide" has increasingly become a hot word leading emerging consumption. As the world's largest automobile production and sales country, China has made efforts to make "national tide" a way to attract young consumers for the mainstream consumer groups of "post-90s" and even "post-00s" automobiles. For independent brands, born and raised in the local area, they have a better understanding of what Chinese users need, coupled with years of technology accumulation from R&D and design to manufacturing, relying on the domestic perfect automotive industry chain, they can respond more quickly to user needs.
Change survives Find the direction of technological transformation
"With the transformation of the automotive industry to electrification and intelligence, traditional car companies are facing greater challenges and pressures. It is necessary not only to maintain old products and develop new products, but also to maintain old markets and open up new markets. However, it seems that by increasing investment in the field of new energy and intelligent network in recent years, developing new products and building new technology systems, traditional car companies have successfully transformed and achieved outstanding results. Fu Bingfeng said.
According to relevant data, since 2020, self-owned brand enterprises have begun to compete head-on with joint venture brands in the A-level and above markets, and their market share has continued to grow, reaching 49.9% last year and 56.8% in December. More importantly, thanks to the improvement of manufacturing and innovation levels, the market recognition of independent brand enterprises has been continuously improved, and the high-end brand has made breakthrough progress, initially gaining a foothold in the 300,000~500,000 yuan market. It is foreseeable that in 2023, the products, technologies and services of independent brands will become better and better, system capabilities and process construction will become more and more mature, and the market share will continue to rise.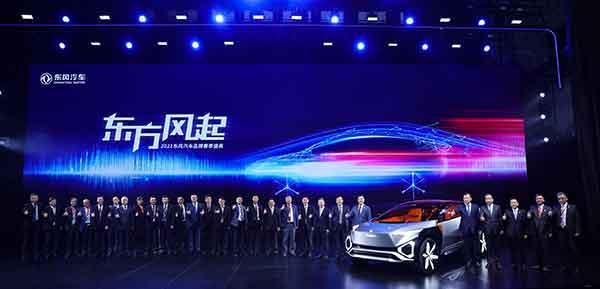 Independent brands, especially some leading car companies, have accumulated in products, technologies and services, allowing them to surpass their market share when the wave of electrification and intelligence arrives. This is inseparable from the investment of independent brands in the field of new energy, and even more inseparable from the determination of independent brands to change and survive.
According to sales data released by Dongfeng, Dongfeng's sales of self-owned brand passenger cars in 2022 reached 685,000 units, a year-on-year increase of 32%, of which Dongfeng Fengshen sold more than 190,000 units, ranking among the top 10 autonomous passenger cars. It is worth noting that in 2022, Dongfeng's new energy vehicle sales will reach 470,000 units, a year-on-year increase of 1.6 times.
At present, for independent brands, it has become an inevitable to adapt to the times. According to the current transformation trend, several major automotive groups are transforming into "technology companies". For example, Changan Technology Company has been inaugurated to fulfill the goal of "transforming into an intelligent mobility technology company"; Chery Automobile is also accelerating the pace of transformation into a global technology company; Great Wall Motor has also announced its transformation into a "global technology mobility company". In fact, as early as April 17, 2021, Dongfeng Company released the "Oriental Wind Rising" plan and the "leap action" of scientific and technological innovation, giving the direction of technological transformation from the corporate mission, values, positioning and business layout.

There are achievements and plans Dongfeng is accelerating
Through the implementation of the "leapfrog action" of scientific and technological innovation, Dongfeng will seek leapfrog progress in the two major fields of new energy and intelligent driving, devote itself to technology industrialization, establish new competitiveness, and become a technology-based enterprise that empowers the automotive industry.
How to transform into a technology-based enterprise? From "automobile enterprises" to "technology enterprises", "strengthening the technology sector" has become a strong support for Dongfeng's transformation and development. Specifically, we will focus on new energy, intelligent network and powertrain, build a science and technology industry cluster, continuously strengthen the incubation of scientific and technological innovation achievements, and actively build an innovation platform to empower the development of the automotive industry. This is a new departure for Dongfeng to look at today and create the future from the future.
To transform into a "technology enterprise", independent research and development and technological innovation are key. According to the "2022 China Automotive Patent Data Statistical Analysis" released by the China Automotive Center, Dongfeng ranked first in the number of invention patents disclosed and authorized by its own vehicle group, and won the "double champion" of invention patents. In terms of core technologies, Dongfeng has always adhered to the innovation drive, independently controlled core technologies and resources such as platforms, key assemblies, intelligent driving, and electronic architecture, cultivated and strengthened the competitiveness of its own brands, and accelerated the development of new energy vehicle technology.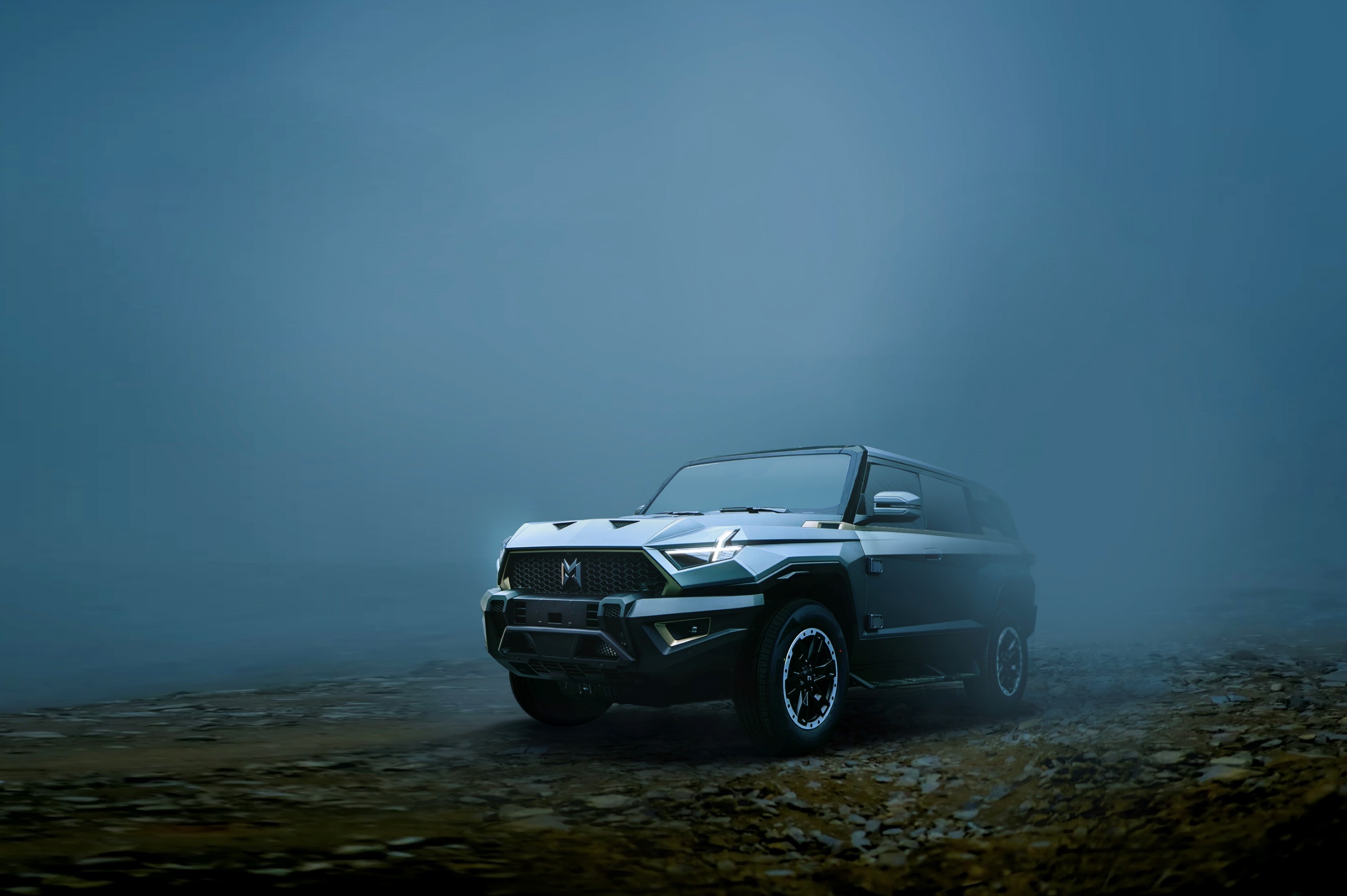 In the past few years, several major automobile groups have been incubating independent high-end new energy vehicle projects, seeking new breakthroughs in brand upward movement, and Dongfeng Lantu, which laid out earlier, has achieved certain results. In 2018, Dongfeng began to lay out high-end new energy vehicle projects; In 2021, Lantu's first SUV car FREE was launched; In May 2022, the "Lantu Dreamer" positioned as an MPV was launched; In December of the same year, the world premiere of the sedan "Chasing Light", Lantu achieved full coverage of three categories in three years. In 2022, Lantu Automobile's annual sales reached 19,409 units, a year-on-year increase of 185.8%. Mengshi, which has created a new category of luxury electric off-road, will also launch mass production vehicles this year, pushing Dongfeng to a higher level in terms of brand upward.
Recently, the launching ceremony of the demonstration operation of Dongfeng Company's full-power fuel cell passenger vehicle "Dongfeng Hydrogen Boat" was held in Foshan Xianhu Hydrogen Valley. As a national team in the automotive industry, Dongfeng has accelerated the R&D and application of hydrogen fuel cell vehicles, and successively created "five firsts" in China's automotive industry: in 2018, it took the lead in undertaking the first full-power fuel cell key research and development project of the Ministry of Science and Technology of the People's Republic of China "full-power fuel cell passenger vehicle power system platform and vehicle development"; Developed the first full-power fuel cell passenger car in China and passed the acceptance test in 2021; In 2023, it will be awarded the first full-power fuel cell passenger car license plate of a Chinese brand; Take the lead in realizing demonstration operation in China; Won the first prize of the 2022 SAE China Science and Technology Award Science and Technology Progress Award, helping China achieve leapfrog development on the hydrogen energy track.
In addition, at an important stage of the current export boom of its own brands, in overseas markets, Dongfeng exported 240,000 units in 2022, a year-on-year increase of 58% to a new high. It is reported that Dongfeng will introduce 7 new energy products to the Nordic market, covering the luxury, high-end and mainstream electric vehicle markets. According to the plan, in the next three years, Dongfeng will carry out comprehensive transformation and upgrading, promote the operation mainly relying on joint venture business, shift to joint venture and independent investment, promote the main focus of products on fuel vehicles, and shift to equal emphasis on fuel and new energy.
It can be seen that a new round of technological revolution is driving the automotive industry into a new era, and every car company is at a key node in the transformation of the old and new tracks. In the process of upgrading independent brands and seizing the incremental market of new energy, the transformation of car companies into technology companies has become the key to success. There is no doubt that Dongfeng is already familiar with this road, and the entire Chinese car brand has entered the fast lane, as for how far it can run and what kind of acceleration it will run, let's wait and see.
Originally published on China Automotive News on February 23, 2023