Japanese car companies are racing to electrify, is there still a drama?
---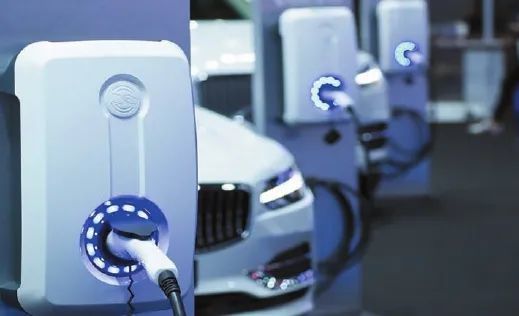 For new energy vehicles, 2022 is the best year in the past, with domestic sales reaching 6.887 million units, nearly doubling year-on-year. However, at the same time, the fuel vehicle market accelerated to shrink, especially Japanese brands are under high pressure, Toyota, Honda, Nissan sales in China have declined, and the share of Japanese brands in China fell below 20%. The failure to electrify was cited as one of the reasons for the decline in sales.
In this regard, at the beginning of 2023, Toyota Motor officially announced the change of coach, Honda established a new electric vehicle department, Nissan and Renault accelerated the launch of electric models, Suzuki announced the electric vehicle investment plan... Rapid electrification seems to have become a common choice for Japanese brands.
01Japanese car myth no more?
It is Toyota Motor that kicked off the major personnel adjustment of the global automotive industry in 2023, which officially announced the change of coach on January 26, and from April 1, Toyoda Akio will step down as president and be replaced by Lexus President Tsuji Sato. Akio Toyoda "took a back seat", the failure of electrification was considered to be one of the important reasons, Toyoda himself also admitted frankly: "Toyota's biggest business risk is that I have always been the president." "
Just a few days ago, Toyota announced its performance report for the first three fiscal quarters (April ~ December) of fiscal 2022, and a set of data impressed reporters. According to the above-mentioned financial period, the global sales of Toyota brand and Lexus brand were 7.21 million units, of which 1.918 million were hybrid vehicles, 20,000 were pure electric vehicles, 65,000 were plug-in hybrid vehicles and 3,000 were hydrogen fuel cell vehicles. Based on this calculation, the proportion of new energy vehicles is only 1.22%. This is a fairly low figure, reflecting Toyota's slow progress in the field of new energy vehicles.
Of course, it is not only Toyota Motor that is facing the dilemma of electrification, but the collective decline in sales of Japanese brands in China in 2022 seems to be very vigilant. Let's look at a set of data. In 2022, Toyota's sales in China will be 1.9406 million units, down 0.2% year-on-year, although the decline is small, but this is the first time Toyota's sales in the Chinese market have fallen in nearly a decade, mainly due to the Lexus brand falling 19% year-on-year, dragging down Toyota's overall performance in China.
During the same period, Honda's sales in China were 1,373,100 units, down 12.1% y/y and marking the second consecutive year of decline. Nissan's sales in China were 1,045,200 units, down 22.1% y/y. This is not only Nissan sales in China for four consecutive years since 2019, but also the first time in 2022 that there has been a decline of more than double digits. As for Mazda, it led the decline, with sales in China in 2022 of 108,100 units, a year-on-year drop of 41.2%, almost a halving, and a decline for five consecutive years. Overall, according to data from the Passenger Association, Japanese car sales in China in 2022 will be 4.092 million units, a year-on-year decrease of 10.3%, second only to South Korean cars (34.7%). Meanwhile, Japanese car's market share in China fell below 20 percent to 19.9 percent.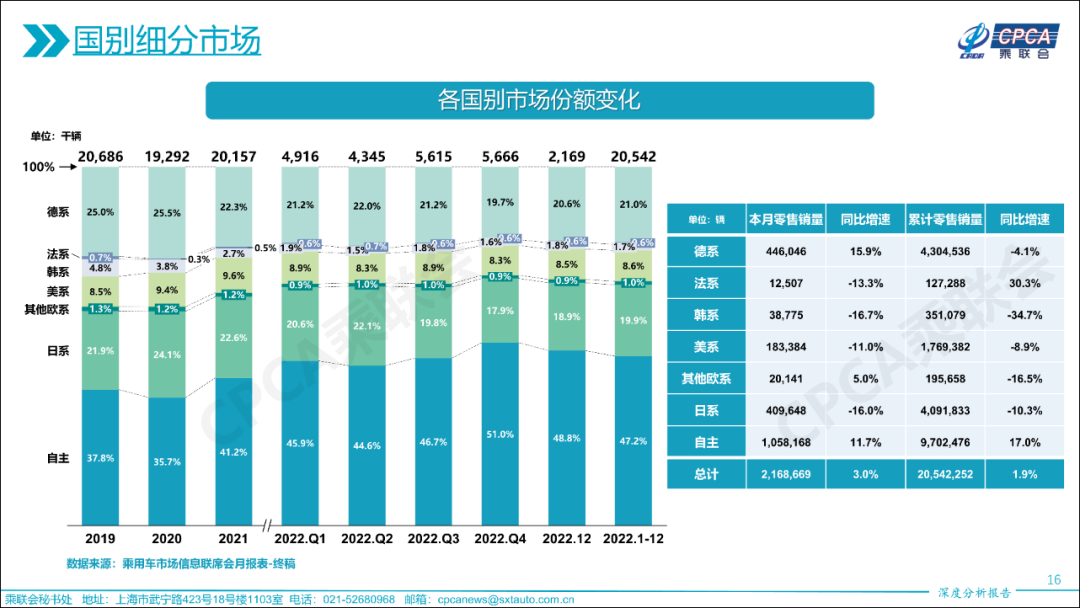 Toyota blamed "the significant decrease in the number of visitors due to the epidemic" and Honda also said that it was "affected by the epidemic and the tight supply of parts." However, it is worth noting that in 2022, China's overall automobile sales will not decline but rise, increasing by 2.1% year-on-year, of which new energy vehicle sales soared by 93.4%, and the market share reached 25.6%. In other words, the epidemic and the shortage of parts are only secondary factors, and the fundamental problem is that Japanese brands are gradually losing their leading position under the trend of electrification and intelligent transformation.
For the decline in sales of Japanese brands, Ji Xuehong, director of the Automotive Industry Innovation Research Center of North China University of Technology, told reporters: "Electrification is an important reason, and behind electrification is intelligence. At present, in China, Tesla has driven the new forces of car manufacturing, striding forward in the field of electrification, intelligence and networking, while Japanese brands are still stuck in the slow pace of change in the past to some extent, resulting in its products appearing old, outdated, and declining product power, no longer as appealing as in the past. When consumers go to buy a car, they may find that compared with the new automakers, Japanese cars are a bit like two eras in terms of interior and navigation and other equipment. In addition, Japanese cars have always been known for fuel saving, durability, and good reliability, and now, independent brand technology is also improving, everyone's quality is passed, the advantages of Japanese cars are not so prominent, and the value retention rate of used cars is also declining. Now buy a Japanese car, the reason is no longer as strong as in the past. "
02Crazy increase in electrification
Of course, in the face of the tide of transformation of the times, Japanese brands are not inactive. Toyota, Honda, and Nissan have launched electrified models in China, such as the Mazda CX-30 EV, GAC Honda e:NP1, Dongfeng Honda e:NS1, Dongfeng Nissan ARIYA, GAC TOYOTA C-HR EV, GAC Toyota bZ4X, FAW Toyota bZ4X, etc. However, due to the late development of these brands, most of the electric models launched in the early stage are "oil to electricity", and the performance of products such as endurance and intelligence is not as good as that of Chinese brand electric vehicles, and the degree of consumer acceptance is not high, and the sales performance is generally dismal.
In the face of the strong rise of new energy vehicle companies led by Tesla and BYD, as well as the market share that is constantly being eroded, Japanese brands have also begun to increase the new energy vehicle market. Taking Toyota as an example, after launching the bZ4X, the first model of the bZ pure electric exclusive series in 2022, by 2025, the bZ series plans to launch 7 pure electric models, of which 5 will be introduced into the Chinese market, and by then, the two major brands of Toyota and Lexus will have 10 pure electric models in China. The official coach change plan announced at the beginning of the year also pressed the acceleration button for Toyota's transformation.

Following Toyota's official change of coach, Honda recently announced major internal adjustments, including the establishment of a new electric business development headquarters and the merger of two Chinese subsidiaries, Honda Motor Technology (HMCT) and Honda Production Technology (EGCH). According to the plan, Honda will launch a total of 10 e:N series electric models in China by 2027, and will not launch new traditional fuel vehicles after 2030, and all new models will be electric models such as pure electric vehicles and hybrid vehicles. In terms of production, both Guangqi Honda and Dongfeng Honda are preparing to build new electric vehicle plants, which are scheduled to start production in 2024.
As for Nissan, which has been eating the "old book" of the Leaf for many years, it is also stepping up the launch of new cars. Nissan plans to introduce nine electrified models and models equipped with Nissan e-POWER technology to the Chinese market by 2025. Nissan will also cooperate with Renault to launch A-class electric vehicles in India and Latin America, and B-class electric vehicles in Europe.
In addition, Mazda, which has always been a maverick, has also announced that it plans to invest 1.5 trillion yen (about 77.6 billion yuan) in electrification transformation by 2030, and will launch its own pure electric model in the Chinese market in 2025~2027. Suzuki plans to invest JPY 4.5 trillion in cutting-edge fields such as electrification and autonomous driving by 2030, and gradually introduce electric vehicles in Japan, Europe, and India.
03The pupil surpasses the master?
So, can Japanese brands win the "late top" after investing a lot of money? "Now Japanese brands can still sell so many cars, it is also because everyone has a good reputation and impression of them in the past, and I am not very optimistic about the future." Electrification and intelligent transformation will bring about the reconstruction of consumers' brand perception. Now when people talk about electric vehicles, they compare Tesla, BYD, NIO, Ideal, etc., and when they become the center of everyday conversation, brand recognition is established. These brands have a high market share, and they have done well in terms of battery life, OTA upgrades and smart cockpits, and once the track is established, it is not easy for other brands to catch up. I think it is difficult to reverse the downward trend of Japanese cars. Ji Xuehong said, "Electrification, especially in the field of batteries, Japanese companies have accumulated and industrialized earlier, but they have no advantages in intelligence, plus there are still problems such as concepts, talents, and development cycles." "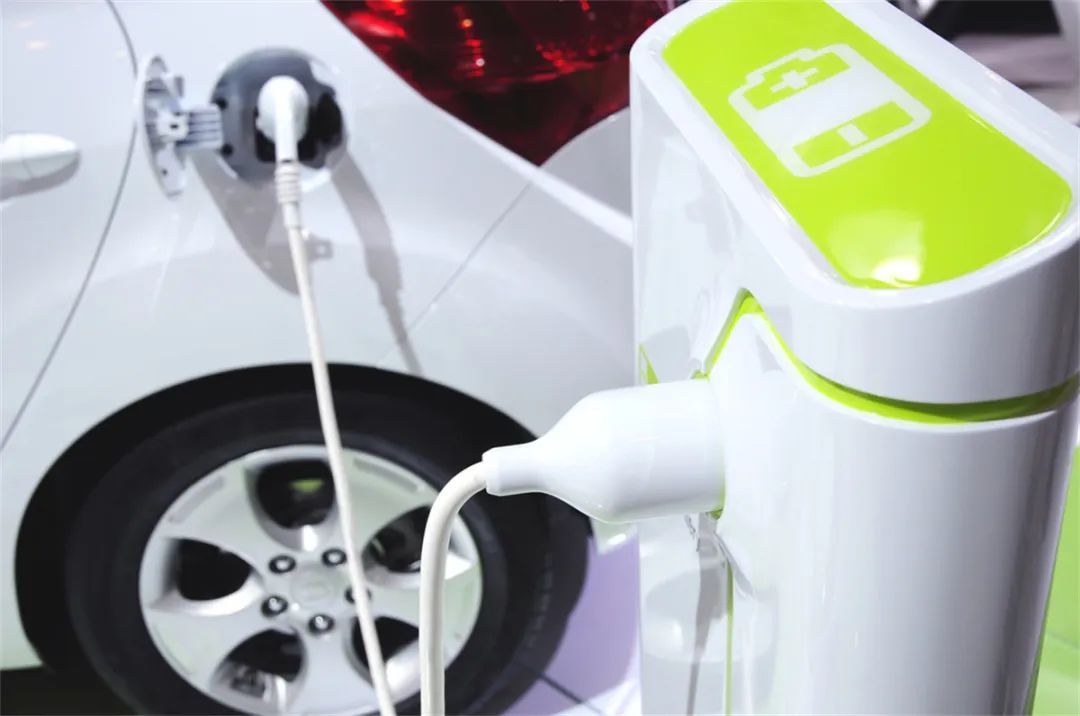 At present, Japanese car companies are obviously lagging behind Chinese companies in the field of electrification, but the latter should not be taken lightly. Including Japanese car companies, the advantages of joint venture brands are brand influence, product quality, etc., while the obvious shortcomings are intelligent configuration, but it is not that their technology is not good, one of the main reasons is relatively cautious. Once they make up for their shortcomings, it is not easy to say who will die in the future.
What's more, leaving aside the Chinese new energy vehicle market, where independent brands dominate, in other markets, such as Southeast Asia, years of accumulation give Japanese brands an overwhelming advantage. As its second base camp, Japanese car companies have a complete supply chain and tax advantages in Southeast Asia, and may bring greater pressure to other competitors, especially Chinese car companies, with their long-term accumulation in the future. Therefore, in the face of the crazy increase in electrification of Japanese car companies, domestic companies should not be taken lightly, and need to make plans early and be vigilant against their possible "later superiority".
Originally published on China Automotive News on February 20, 2023